DUNCAN — The Wildkats got off to a rocky start with penalties, but soon worked out the kinks and rolled over St. David, 66-20, on Friday night.
Junior Wesley Conyer had a breakout game, scoring five rushing touchdowns, three of which were more than 65 yards.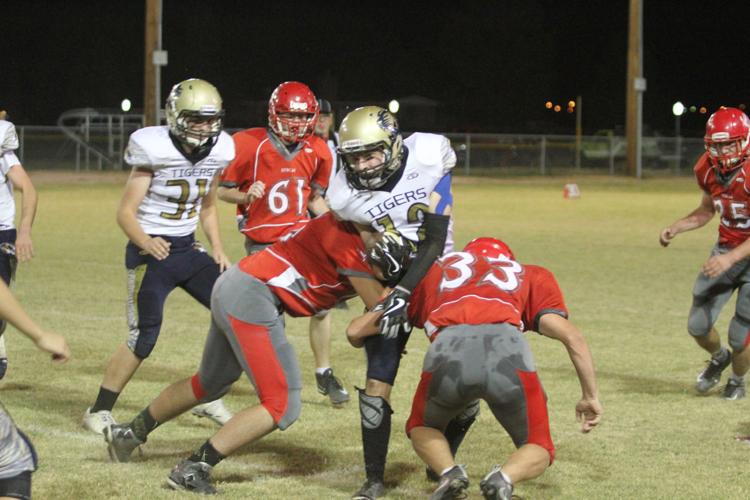 "We were pretty evenly matched. We have been out-matched all season. We lost our first six games and won our last two," said Duncan coach Eldon Merrell. "This team is someone we can compete with, but we are not anywhere close to the talent of the top 15 schools."
Conyer scored the first touchdown of the game in the first quarter, but the excitement was short-lived when Leon Lorey ran back the kickoff 80 yards to tie the score, 8-8.
With 25 seconds left in the quarter, Conyer broke off a 67-yard run that put Duncan up, 14-8.
Lucas Basteen took over in the second quarter for Duncan with a 12-yard touchdown run with three minutes left in the half, and a 24-yard touchdown run with 27 seconds left in the half.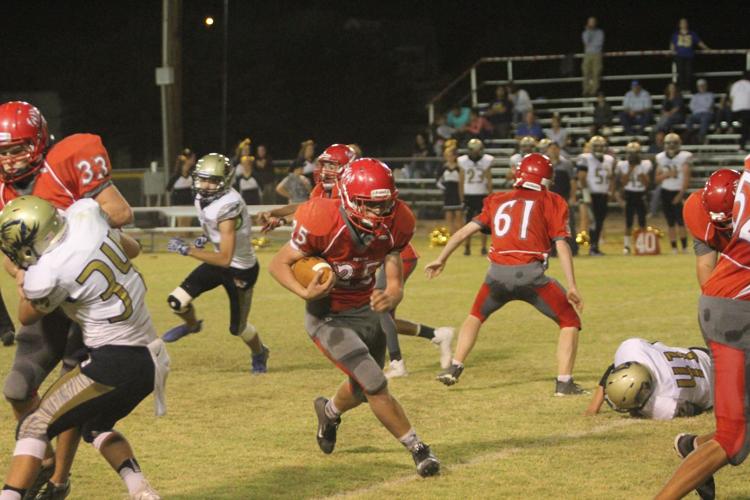 Conyer kicked off the third quarter with a 66-yard touchdown run, and Christopher Smith added an 86-yard catch and run that gave Duncan a 46-8 lead.
St. David managed its only offensive touchdown in the fourth quarter, but as soon as Duncan got the ball back, Conyer broke off a 65-yard touchdown run.
Lorey came back with a 70-yard kickoff return a few seconds later, but two minutes later Conyer scored his fifth touchdown — this time from 39-yards out — giving Duncan a 60-20 lead.
Cesar Contreras added Duncan's last touchdown with three minutes left in the game.
"We are really young (and) disappointed in the outcome, of course," said St. David coach Braden Davis. "We came out and played better in the second half than we did in the first. We gave up some turnovers that didn't help, but we have some stuff to work on for next year."
The game was the season closer for the Wildkats. Duncan finished 2-6 overall, ranked No. 21 in 1A. The 'Kats averaged 68.4 passing yards per game and 223.7 rushing yards.
In other 1A action: Fort Thomas defeated Anthem Prep, 72-46, on Friday.
Fort Thomas (6-2, 6-2) ends the regular season ranked No. 8 in 1A, and will host No. 9 Hayden (5-3, 5-3) in the first round of the 1A playoffs on Friday, Oct. 20, at 7 p.m.