Eastern gets first conference sweep of the season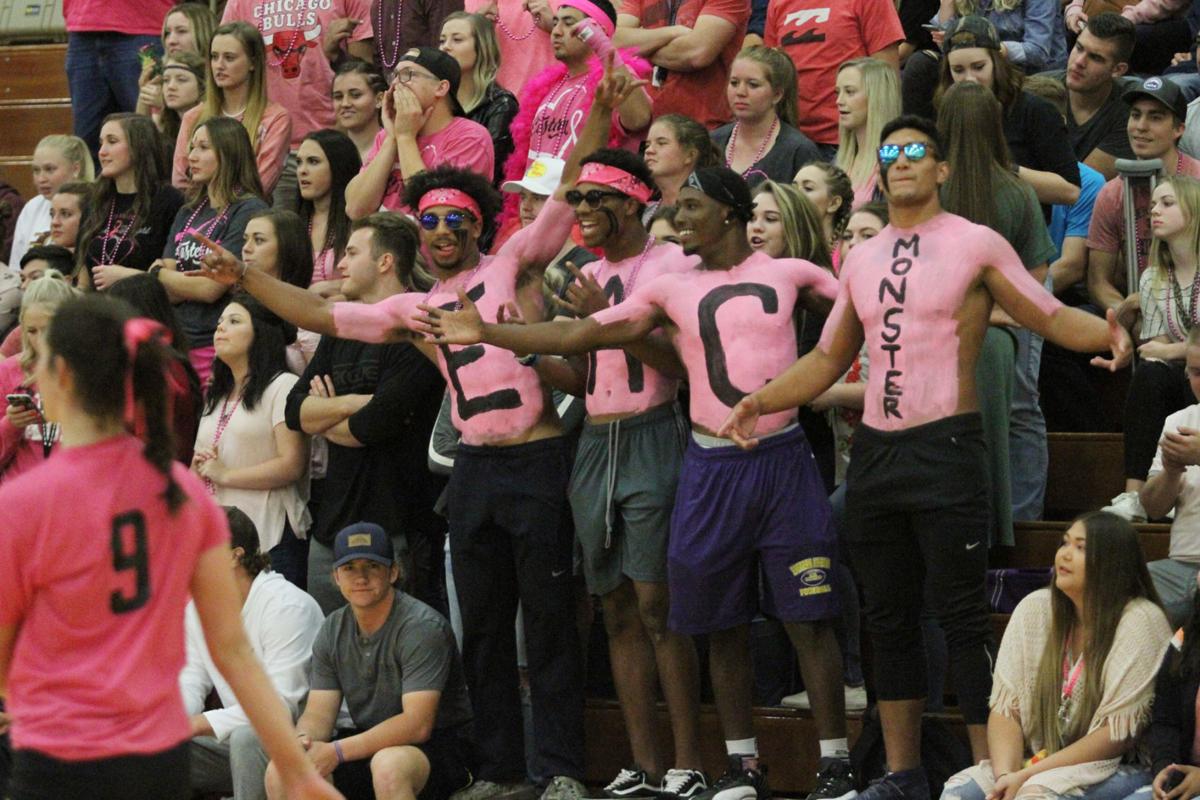 THATCHER — Eastern captured the regular season sweep, 3-0, over Arizona Western, winning, 25-21, 25-23, 25-17, on Wednesday night.
Both teams came out battling hard, with a steady tit-for-tat point exchange in the first two sets. Eastern was able to string enough points together in the end of each set to pull off wins.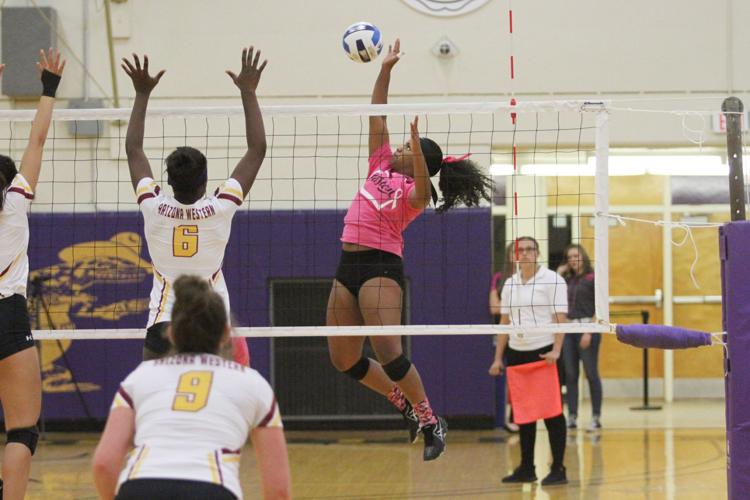 Arizona Western head coach Lorayne Chandler said, "I think my girls played with a lot of heart tonight, and I was happy to see that. At the end of the day, we gave away too many points. Sometimes that happens."
Wednesday was also a pink-out. Fans dressed for the occasion held up a multitude of signs, and a handful of boys went so far as to paint pink "shirts" on their torsos to show both their enthusiasm and support for cancer awareness.
Eastern head coach Shari Kay said, "We were doing our job. It was a big win for us because of its implications for playoff situation. We played really well last Friday when we beat Yavapai, who was number one, which they're not now. We're going to end up in a tight situation for that first place spot with them."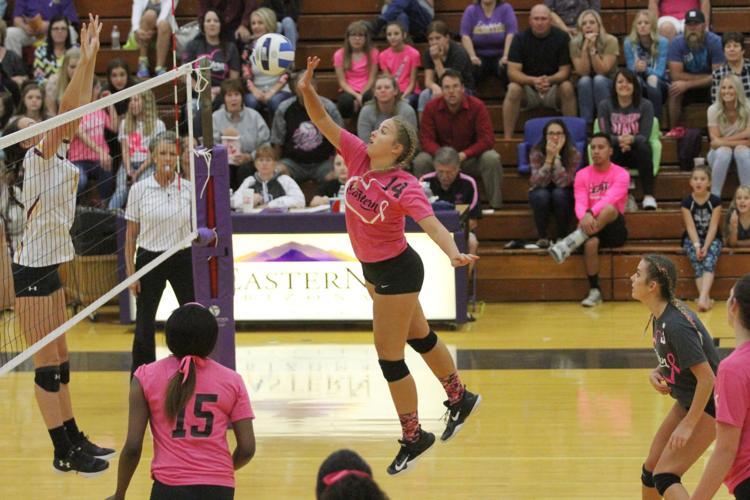 Fans aside, the Gila Monsters showed excellent teamwork as they churned out play after play to create or find gaps in Arizona Western's defenses. One particular kill in game three, by Eastern's Toni Steinbach, got the loudest cheer of the night as it caught all six opponents flat-footed and hit the floor with a boom.
Steinbach said, "I think it was a really important game, and I'm glad we finally made it in three. This was our first conference game where we did not go to four or five. I think we did really well. I'm really proud of our team."
Eastern (9-4 ACCAC, 15-11 overall) finished up the regular season on Friday, Oct. 27, against Chandler-Gilbert.
Region I semifinals begin Nov. 1 at 7 p.m. The location was not available at press time. Playoff scheduling will be posted to the Courier's Facebook page.