Gila Monsters are heading to volleyball national tourney
THATCHER — Eastern Arizona College volleyball defeated Yavapai College on Nov. 3, 24-26, 25-21, 16-25, 25-21, 15-11, to earn a trip to the national tournament starting Nov. 16.
The Gila Monsters combined for 61 kills, 81 digs and 19 blocks. Kailee Kay finished with 28 digs, while Yasmine Montgomery contributed 20. AveRee Knowles teed off with 18 kills, followed by Ani Bozdeva with 15 and Toni Steinbach with 11.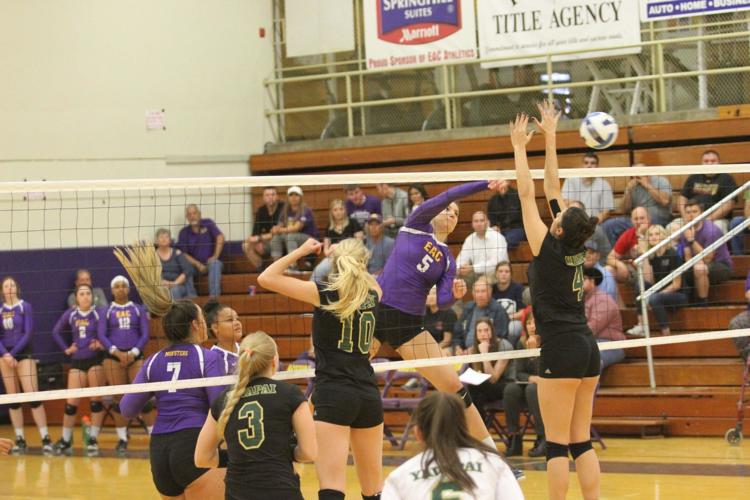 "We came out a little nervous, then we came back in the second game and things got kind of ugly. We were making a ton of errors, and we just felt like everything Yavapai was doing was working," said EAC coach Shari Kay. "We just kept plugging along and kept fighting, and pretty soon, the tables turned. We didn't give up."
After falling behind, 2-1, The Gila Monsters were faced with a potential season-ending set four. Yavapai jumped out of the gate with a quick lead in that set, but EAC never gave up and soon tied the score at 19-19, with Bozdeva providing the tying kill. She quickly added another kill to give EAC the lead, and Knowles scored two kills in a row to help EAC take the win and force a fifth and final set.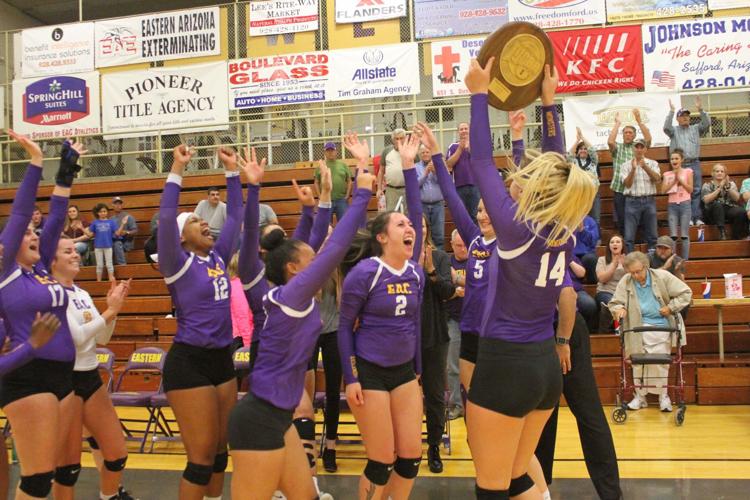 The Gila Monsters had the momentum going into set five, allowing them to quickly jump out to a 4-0 lead. EAC was able to hold the lead throughout the game, despite Yavapai's attempts to come back.
"Both teams battled. We knew it was going to be a tough, close one either way. I give tons of credit to Eastern after going down, 2-1; they came back and played awesome volleyball," said Yavapai coach Zach Shaver.
No.14-ranked Eastern Arizona College will travel to Hutchinson, Kan., on Nov. 16 to take on No. 3-ranked Southern Idaho in the first round of the national tournament.