PHOENIX — Republican Vernon Parker said last Wednesday he supports an initiative to outlaw "dark money" in political campaigns because he knows what it's like to be the victim of it.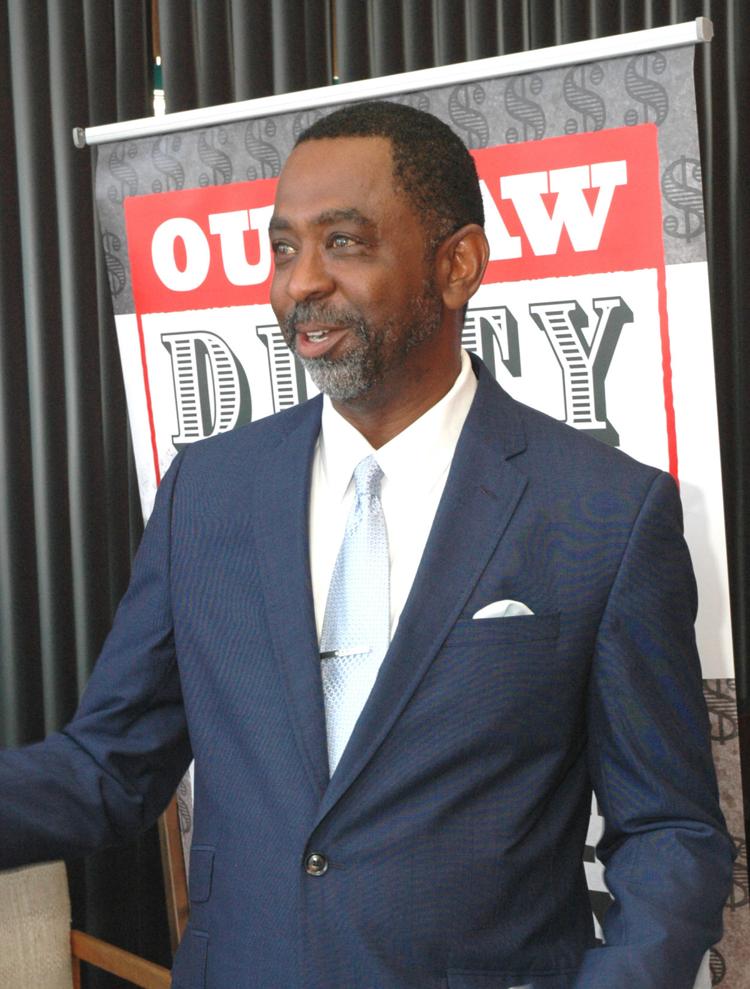 Parker and fellow Republican Lucy Mason were running for the Arizona Corporation Commission in 2014 as a "solar team." But they were overwhelmed when two groups that wouldn't disclose donors spent $3.2 million to ensure the election of two other Republicans: Tom Forese and Doug Little.
Parker, who previously had been mayor of Paradise Valley, told Capitol Media Services he can't say that he definitely would have been elected had all that cash from anonymous sources not been poured into the race. But it certainly overwhelmed the $261,000 he had and was spent on his behalf, and the $176,000 expended in support of Mason, a former state legislator from Prescott.
More to the point, Parker said it might have made a difference to voters if they knew who put all that cash into the campaign. And he thinks it was Arizona Public Service, a utility regulated by the commission.
A spokesman for APS has refused to confirm or deny that the state's largest electric utility was the source of the dollars spent by the Free Enterprise Club and Save Our State Now, the groups that spent all the money into the bid to elect Republicans Forese and Little. But he did say that the utility has a right to defend itself against what it believes were unfair charges.
The initiative, if it makes the ballot and is approved in November, would require public disclosure of the source of all donations of at least $2,500. And former Phoenix Mayor Terry Goddard said it is structured so that it would trace the dollars back to the original sources rather than simply the innocent-sounding name of any group that spent the cash.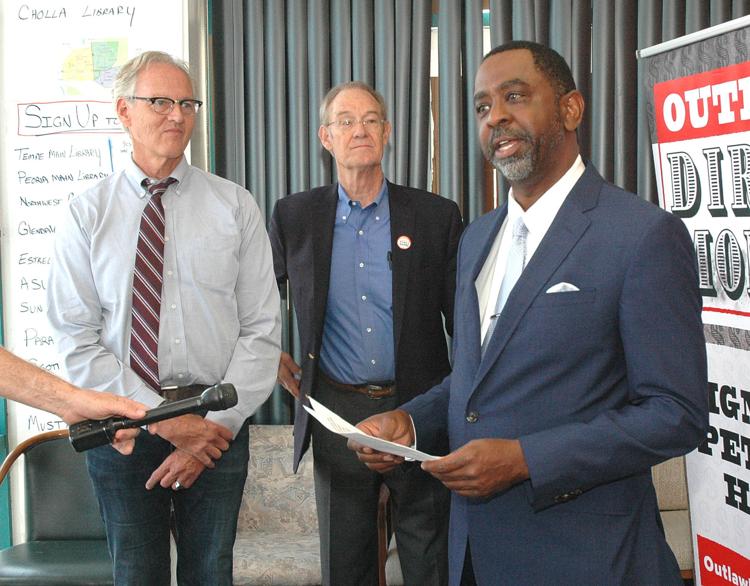 Goddard said Wednesday that organizers have about 140,000 signatures in hand.
They need 225,963 by July 5 to qualify for the ballot. But Goddard said the goal is close to 300,000 to provide sufficient cushion for invalid names.
The initiative proposes to put what amounts to "right-to-know" language into the Arizona Constitution. It not only mandates disclosure of any individual, association or corporation that spends at least $2,500 in any two-year election cycle but imposes fines triple to the undisclosed amount.
Backers are proposing a constitutional change to keep lawmakers from thwarting the ultimate goal. And there is reason to believe that a majority of the Republican-controlled Arizona Legislature are opposed.
Last year, lawmakers expanded existing exemptions from financial disclosure laws for so-called "social welfare'' groups. And earlier this year, they voted to ban such cities and counties from enacting their own campaign transparency requirements.
House Speaker J.D. Mesnard, R-Chandler, has been a prime architect of those moves, saying these laws shield those who are funding unpopular views from harassment.
"We have a right to speech, which our money is speech," Mesnard said during debate. "We have a right to privacy in those associations."
But Parker said that right to privacy has implications, as it did in the 2014 Arizona Corporation Commission race. He said early polls among GOP voters had him up by 18 points. But that was before the infusion of the cash by the two social welfare groups who he said spent "millions of dollars to trash one candidate and then promote another candidate without knowing where that money has come from."
Parker said everyone has a right to contribute. But he said the "who" — the missing piece now — is critical.
"Once you know who's contributing, you can definitely figure out why," he said. "If we did not have anonymous donors, I believe that we would have prevailed."
Parker insisted "this isn't personal," even as he went on to say, "I believe that I would have been a better person to serve on a statewide office than the two who were elected."
And Parker said he remains convinced that APS was, in fact, the source of all those dollars.
That, however, remains to be proved.
Republican Bob Burns, a member of the commission, has been engaged in a multi-year battle to force both APS and Pinnacle West Capital Corp., its parent, to disclose what they spent on the 2014 campaign. He even issued subpoenas demanding that the company open its books and that corporate executives appear to testify.
But, to date, Burns has been thwarted, and not only because APS and Pinnacle West are in court fighting the subpoenas. He also has gotten no support in his quest from the other four Republicans serving on the panel.
Whether public disclosure makes a difference is up for debate.
Two years ago, APS made no secret of the fact it put more than $3.9 million into the general election campaign in the successful bid to ensure the election of the three Republicans running. But Solar City spent more than $2 million to back Democrat Bill Mundell, with Burns also getting the benefit of more than $1 million of spending on his behalf.
Goddard said he believes the measure would pass easily — if it gets on the ballot.
There is reason for such optimism. Earlier this year, Tempe voters approved their own financial disclosure law by a margin of 91-9 percent, an indication of broad bipartisan support.
The future of that measure is in doubt, however, as the legislatively approved preemption of such local laws takes effect Aug. 3. That is likely to lead to a legal fight over whether cities — particularly charter cities like Tempe — can write their own election laws no matter what the Legislature says.