The Town of Duncan is in such dire financial straits that an auditor expressed grave concerns during last week's council meeting and at least two council members believe the town may go under and be forced to disincorporate.
According to financial records obtained by The Copper Era under Arizona Open Records Law, the town's unrestricted deficit was $168,103 as of June 2015. According to the most recent audit performed by Colby and Powell, certified public accountants in Gilbert, the town's unrestricted deficit in June 2020 was $317,254, a nearly an 89% increase.
The unrestricted net deficit is a summary of a town's available assets after removing from the balance sheet fixed assets (buildings, parks, roads, etc.) minus outstanding debt obligations for these fixed assets. This commonly used fiscal health indicator should be positive for healthy organizations.
Matt Bingham, an accountant with the firm, shared the results of the June 2020 audit with the council Wednesday night.
He told council members the town's financial health has been steadily declining for five years. The town has not been charging enough for water and sewer to cover costs and the town's savings have been eaten away.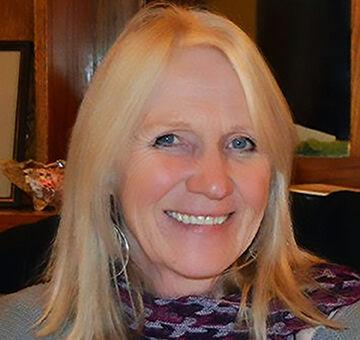 As of June 2020, the town of less than 800 was $115,862 in the hole, he said.
Previous warning
Councilwoman Deborah Mendelsohn said a former town attorney once warned the council the town was heading for a cliff and she asked Bingham if the town was close to an "unrecoverable position."
"It's tough to say, but it doesn't look good, to be honest," Bingham said. 
Bingham said to get a full picture of the town's situation, the council also needs to take into consideration the conditions of its streets, sewers and water system.
Mendelsohn was the only council member to question Bingham following the presentation. In an interview after the meeting, she expressed disappointment with her fellow council members.
"I was shocked no one other than myself asked questions of the auditor last night," she said. "Why don't you have questions? He's trying to tell us, just as our former town attorney was trying to tell us, that we're almost finished as a town. Maybe you have questions and we need to arrange another meeting with him. But if you don't, you need to understand that you are part of the council that will see your town die."
Mendelsohn said looking at the town's infrastructure she is more concerned than ever about the town's future.
"It's clear from the auditor's reports from from the last several years that Duncan is now not just at the edge of the cliff, but it's starting to slip over the cliff, and we are very close to the point where we will not be able to grab on and pull ourselves back up," Mendelsohn said. "What that means is that we do not have the reserves to cover any type of emergency that might arise. Nor do we have the ability necessarily to find a loan or a grant to get us through an emergency should one arise. We are in immediate danger of disincorporating as a town when we are unable to meet our obligation and becoming an unincorporated part of Greenlee County."
Mendelsohn said she was "shocked" Town Manager John Basteen and Mayor Anne Thurman didn't ask questions of Bingham. Now in her second term, Mendelsohn said she's been worried for years about the situation.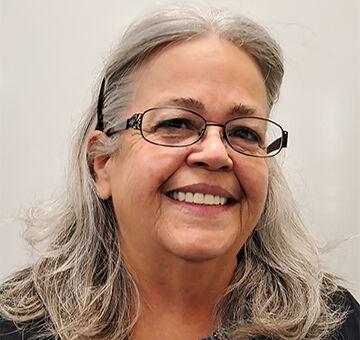 It's unclear what would be best for the residents of Duncan, but it needs to be studied because if the town can't raise revenues it's going to happen, she said.
"How can we raise revenues? The most obvious is by expanding the town limits by annexing additional property. But we have to study first whether it would cost us more to do that annexation than what we would gain in new tax revenues," Mendelsohn said. "It might cost more than we would gain, but no one is even trying to study that because we have no leadership. The leadership now clearly has to come from council members."
Something has to give
Town council member Alex Blake said he hadn't realized the town was "bleeding that badly" when it comes to sewer and water rates and now he, too, is wondering if the town will have to disincorporate.
According to the Arizona League of Cities and Towns, if Duncan disincorporated it would be the first in the state's history and remain that way.
"If you have to create a independent water district separate from the town or an independent waste district separate from the town, then you know we're not providing any services to the town. And so then therefore, we're not really a functioning town at that point," Blake said. "If the town goes into receivership because we can't pay our bills and can't function, then most likely, you know we will be unincorporated and then the messy process of of breaking up utilities and and and moving it around and trying to figure out how to do that. It's a toss-up where you get to that point, where, you know, have we bled too far? And is our infrastructure that far gone that something's gonna have to give?"
Basteen, who became the town manager in 2009, said he does not believe the town will need to disincorporate. Duncan's financial situation is not dissimilar from many small towns across the U.S., he said.
"The auditors have always given us the the doom and gloom from the time I've started with the town," Basteen said. "It's a struggle for every small town. We rely on grants. Grants are what pays for some of the stuff.  We don't get any revenues for the streets so we rely on grants."
The state's Highway User Revenue Fund are based on population so they aren't much help, Basteen noted. 
As for sewer and water rates, Basteen said they'll likely discuss raising them at upcoming workshops, but up until now a conscious decision was made not to raise them.
"We've tried to keep stuff as low as possible for the town of Duncan. We haven't raised property taxes. We haven't raised sales tax," Basteen said. "We have looked at them, but the council has decided, you know, we wanted to keep them as low as possible. The same way with our some of our trash rates. We've kept them as low as possible, especially our fees. Duncan is a low-income area, so we're trying to keep them as low as possible for everyone."
Should major repairs be needed for the town's water or sewer system, Basteen said he is confident the town could get loans or grants to cover the cost.
"Like every other city and town, infrastructure is always a concern. The town went out and got a USDA loan to replace the water system inside Duncan proper before I started so that's a fairly new system," Basteen said.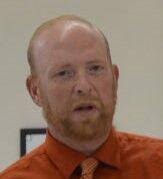 In addition, the town has a supply of material for the wastewater and water systems. If a pump sent out, they could replace it, Basteen said. 
If the town moves forward with annexation plans, Basteen said the Family Dollar store would add about $80,000 in sales tax revenues to the budget.
"For Duncan, that's huge," Basteen said. "I mean, for somebody else, it may seem a minimal, but for the size of Duncan, you know, anything helps us."
Blake, who joined the council last year, said he knew auditors told the town it was three to five years from financial ruin two years ago and yet "it's been business as usual." That can no longer continue, he said.
"So whether that's a change in management or a change in philosophy, a change in vision, what are our possibilities? Can we up our tax base? Can we up our tax rate? Are there things that we can do to try to maintain or do we just throw our hands up?"
Like Mendelsohn, Blake said he believes annexing new property would be helpful, especially where the Family Dollar store is and where a Dollar General store is coming in.
Blake expressed concern that Bingham's report was current as of June 2020. He has no clear idea of the town's current financial status. He also questions the town's reliance on grants because they dry up when recessions hit and the town's water system is not in the best of shape.
"I live in a house that's on a hill and whenever the water system fails on that side of town, I'm without water without warning, and I have to notify the town that there's no water because there's no system on that water to notify anyone if those tanks are without water, if the pumps go down because there's nothing that's been done to upgrade that, to put in any telemetry to notify anyone," Blake said. "So I'm the canary in the coal mine when it comes to the water system."
If the town is ever put into the position where it has to have private entities takeover the water and sewer systems it's going to be incredibly expensive, Blake said.
"And so we're already having a hard time attracting and keeping residents and keeping businesses. What's going to make them want to stay if the amount that they have to pay for utilities is exorbitant and it's the same as if you were in a a metro area? What's the point of living out here in a nice rural area?" Blake asked.
Blake and Mendelsohn also expressed concerns that Bingham said the town did not have receipts for some expenditures made in 2020. At Mendelsohn's request, he said he would provide the town a list of those expenditures, but knew some of them were travel-related. 
Duncan residents know the roads are crumbling, but Blake said he doesn't think they realize just how dire the town's finances are.
"There were two attendees at the meeting last night and a few on Zoom, and that was it. So I think that people are just so fed up and just so frustrated with government and politics and taxes and everything in general that most people are just burying their head in the sand and they just don't want to hear about it and just don't want to deal with it," Blake said. "It's not until it affects their bottom line and their pocketbook that they stand up and they start yelling. But where were you the previous five years when all this was going on and things were going downhill?"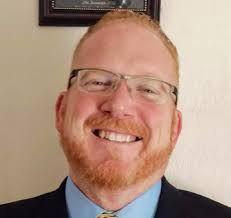 Mendelsohn, too, expressed sadness at the lack of interest in council meetings.
"Government, even even at its smallest, which is what Duncan is, is boring and tedious. But it is the root of democracy," Mendelsohn said. "People showed up at Duncan Town Hall meetings to defend their right to have a Christmas carnival and that is the way they should be showing up all the time to demand that their elected officials fix the town's problems and pull it back from the brink, to figure out a way to get it on the road to prosperity. If you can't run and be in government, you should be showing up and making your thoughts known to your officials."
Thurman, Smith and council member Jill Wearne did not return phone calls and emails seeking comment.