CLIFTON — Nearly 30 volunteers gave up their Saturday morning to make the area look a little better.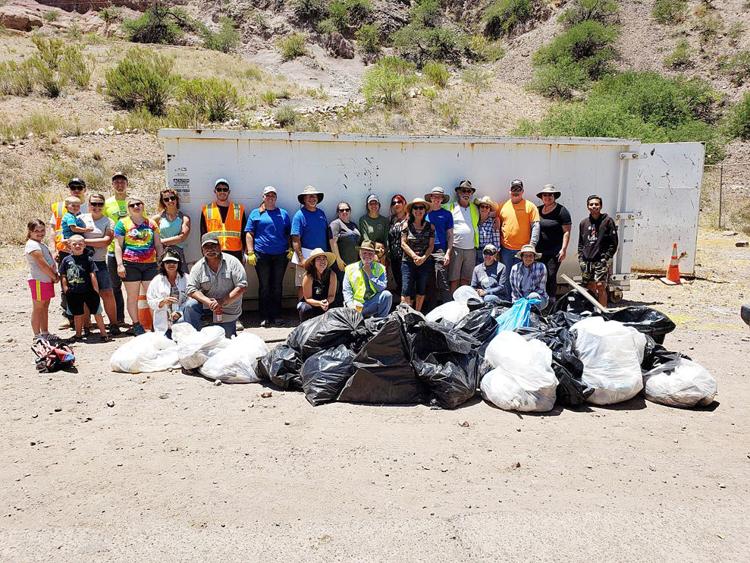 Spearheaded by Gila Watershed Partnership, volunteers gathered at the ramadas at Riverside Park before dispersing along the San Francisco riverbed to clean the area.
Those volunteers gathered about 465 pounds of trash in just three hours.
"We seem to be getting less garbage with more effort at our cleanups, which we hope means that people are littering less," said Melanie Tluczek, GWP executive director.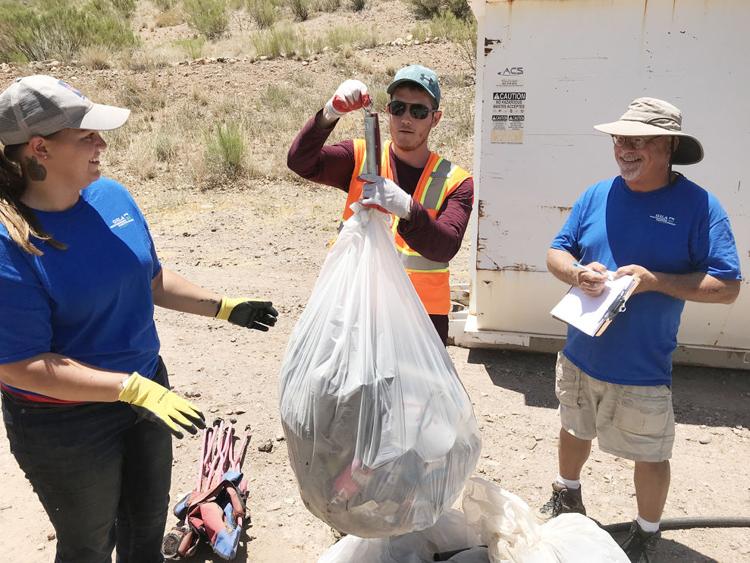 Volunteers came from SEACAB — Southeastern Arizona Clean and Beautiful — Morenci Schools, Freeport-McMoRan, Gila Health, Greenlee County and Friends of the Frisco. The effort was sponsored by Freeport and Arizona Department of Environmental Quality.
Chase Creek Marketplace provided a 10-percent discount to all who volunteered.