One of Jacob Brinkley's most vivid childhood memories is visiting Santa in front of a 40-foot tree in Morenci, drinking hot cocoa and receiving a stocking from the Rotary Club filled with fruit and other goodies.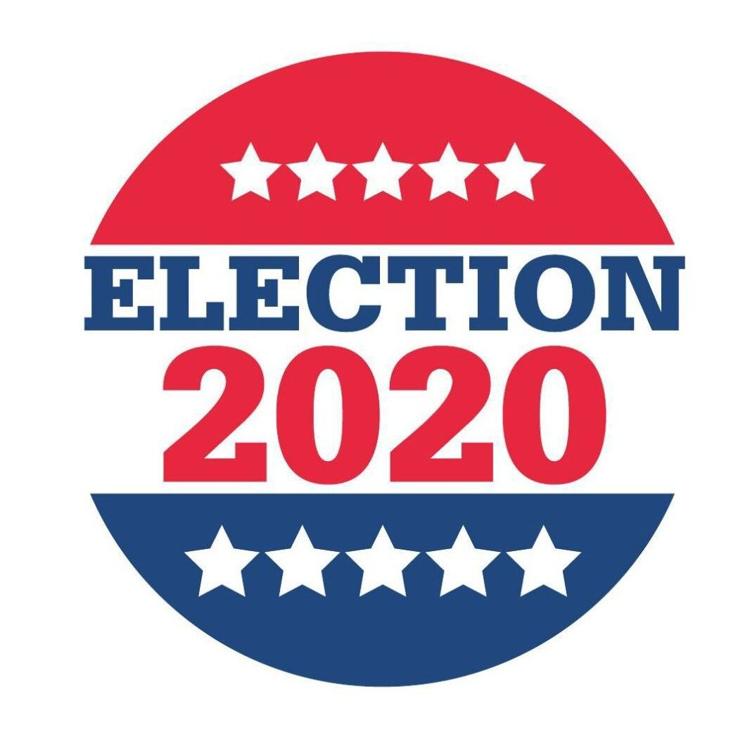 The event hasn't taken place in years, but if the 36-year-old has his way, his four children and the rest of Greenlee County's residents will get to share experiences like it once again.
"Traditions should be passed along and kids should know where grandparents and parents came from, what they stood for," Brinkley said.
Brinkley, an electrical apprentice at Freeport-McMoRan, is running for the Greenlee County Board of Supervisors District 1 position.
He was born in Greenlee County, but moved to Phoenix while in elementary school. He spent his summers here with his grandmother before moving back full-time about eight years ago.
He didn't like living in the city; he didn't like living the "fast life," he said.
The folks in Greenlee County truly care about one another and the ties he made as a child still remain, Brinkley said.
"If you're broke down or you need help, people here will help," Brinkley said. "When you're in the city, it's eat or be eaten. I hate to say that, but it's different mentality there."
Brinkley said he and his wife, Shelby, want to make sure their kids, Liberty, Justice, Kyson and Gavin, grow up in a community that is not only wholesome, but thriving.
"More can be done for our residents, especially for our elderly and our youth coming up," he said. "I'd like to bring excitement back to town."
There also hasn't been a lot done in terms of the county's infrastructure over the last several years, the roads especially need work, Brinkley said.
"We need fresh eyes," he said. "It's been four years of the same stuff and before that, four more years."
His desire to help people led him to spend a couple of years with the Greenlee County Sheriff's Office and seven years as a volunteer firefighter with the Morenci Fire Department.
According to the Arizona Peace Officer Standards and Training Board, Brinkley had his police officer certification revoked in July 2017.
According to AZPOST, "A deputy was in the hiring process with an agency and took a pre-hire polygraph examination. The polygrapher concluded that the deputy employed countermeasures in order to affect the outcome of the test. When questioned, the deputy first denied and then eventually admitted to doing so in order to influence the outcome of the polygraph test."
According to records from the Greenlee County Attorney's Office, Brinkley was suspended with pay in May 2015 while investigators tried to determine if he had violated several departmental policies including use of force, search and seizure, foot pursuit policy and report preparation during three incidents in January 2015.
As a result of that investigation, Brinkley kept his job, but was placed on a what is commonly referred to as the "Brady List." Whenever Brinkley was called to testify as a witness, defense attorneys were provided a packet of information about the May 2015 investigation they could use to impeach Brinkley on the stand.
Brinkley eventually resigned from the agency.
When initially asked why he left the GCSO, Brinkley simply said "politics." When later asked about his inclusion on the Brady List, Brinkley said he was the victim of a "personal vendetta" by then-County Attorney Derek Rapier.
"He didn't like me as a person," Brinkley said. "A piece of me died with that job. I loved it."
Brinkley said he went so far as to file a complaint with the Arizona State Bar Association against Rapier, but his allegations were deemed "unfounded."
While he admitted to making some mistakes in one of the three cases, Brinkley was adamant he did nothing wrong in the other two. He also denied wrong-doing when it came to taking a polygraph while trying to get a job with the San Carlos police.
If he were to be elected, Brinkley said he would make sure no county employee is treated as unfairly as he was.
Rapier, who is now the Greenlee County administrator, declined to comment on Brinkley.
"I have been copied on the information that the County Attorney's Office sent to you and the information speaks for itself. I don't believe there is anything I can add to what happened several years ago."
Brinkley has been with Freeport since 2016. He's taken some college courses, but likes to say he has "a common sense degree."
He believes Duncan and Clifton have become "stagnant" and people with high energy need to take a seat at the table.
"You can look around the community and recognize it needs change and there's so many of us that see that," Brinkley said. "I believe I can bring some fresh air and rejuvenate what we already have and get it going again."
He'd like to see more small businesses open and he'd like to help the businesses that already exist. Graham County has been helping its small businesses survive COVID-19, but Greenlee County hasn't done anything for its businesses, Brinkley said.
If elected, Brinkley said he'd like to explore the possibility of expanding the hours of the food pantry, changing the hours of the Board of Supervisors' meeting so more people can attend and getting a fire truck stationed near Verde Lee and Loma Linda.
"I've been on Morenci Fire in the past and I've watched structures burn down to the ground in minutes," Brinkley said. "With no hydrants it goes real quick and the surrounding areas almost caught on fire because the brush caught and people are out there almost losing everything they have."
If there were a fire truck out near Loma Linda, the folks in Guthrie would also benefit and there'd be a fire truck on both sides of the river in the event of another flood, he said.
Brinkley said his ambition sets him apart from his opponents.
"I have a very hard drive. Anybody who knows me knows that I don't get tired. I want to see it through. I believe wholeheartedly if you say you're going to do something, you've got to do it," he said.
In addition, he said he has "realistic goals and objectives."
"I have a very common sense approach to obtain those goals. I will work tirelessly and diligently to achieve those goals and see them through," Brinkley said.