SPRINGERVILLE — A news release last week announced the application of a unique candidate to fill a seat on the Arizona Game and Fish Commission.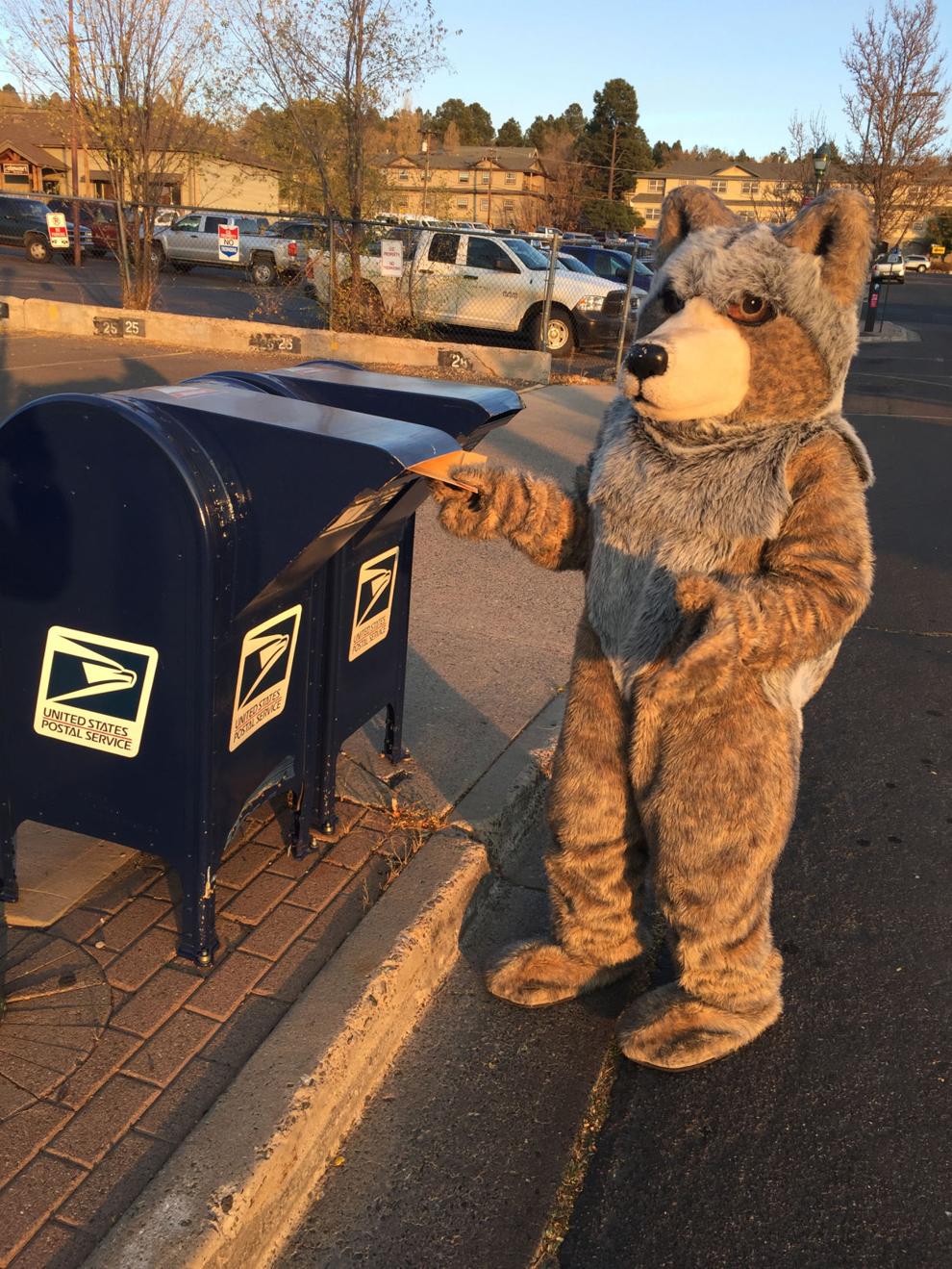 The application for candidate "Esperanza del Arroyo Pantera" was sent to the office of Gov. Doug Ducey on Oct. 26.
The release stated that Esperanza is ". . . a lifelong resident of Greenlee County and a fifth-generation Arizonan who avidly supports the right to hunt."
The catch? Esperanza isn't a human being. The female Mexican grey wolf's name was submitted on behalf of several activist organizations, including the Western Watersheds Project and the Grand Canyon Chapter of the Sierra Club.
"Pro-wolf Arizonans have felt underrepresented by the current commission and their votes to limit Endangered Species Act protections for Mexican wolves," Greta Anderson, the deputy director of the Western Watersheds Project said in the release. "The Game and Fish Commission has consistently ignored the majority of Arizonans (who) want to see wolf populations recover and expand throughout the state."
The spectacle of the stunt included the application being mailed by a participant in a wolf costume, the application signed and sealed with a paw print, testimony from her "pups" and, perhaps even more bizarre, a candidate statement posted to YouTube containing 30 seconds primarily of wolf howls.
The Mexican wolf fight continues to be the subject of intense debate and scrutiny in southeastern Arizona and southwestern New Mexico. That's where scientists, in a peer-reviewed paper published in July, place the historical range of the animal.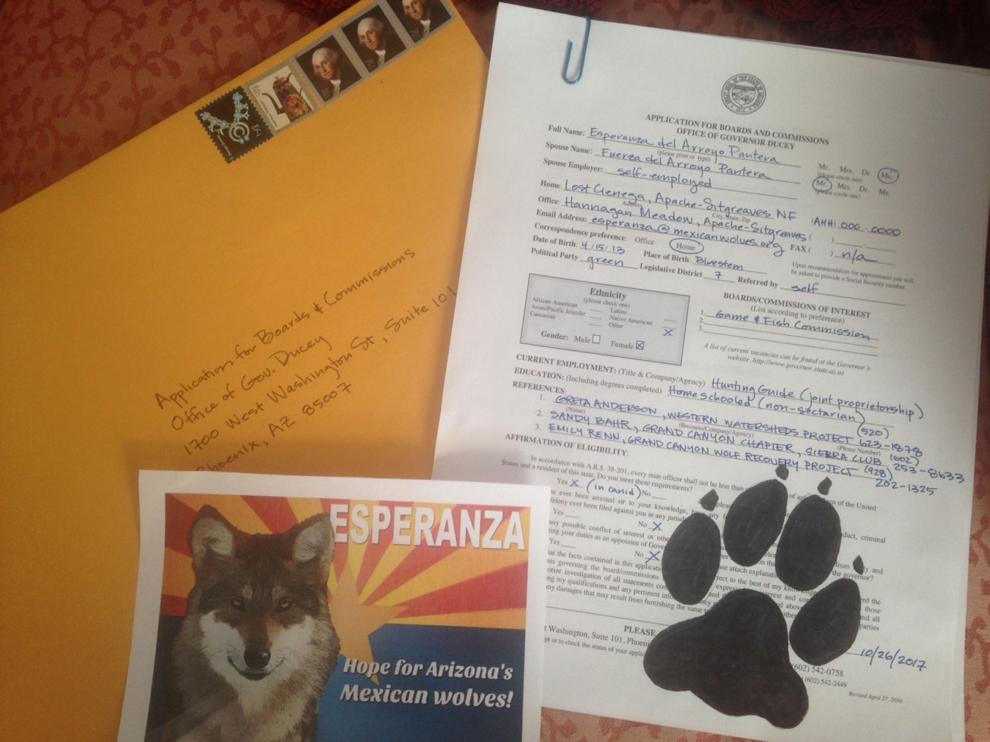 The endorsement for Esperanza by conservation groups is mostly tongue in cheek but delivers harsh critiques of Ducey's actions with the program.
"Rather than having a knee-jerk, anti-wolf response that is all too common in Arizona's leadership, we urge you to consider the depth, diversity and representation that Esperanza would bring to the commission. We know you've been disinclined to affirm human conservation voices, so why not a canid one?" the application stated.
There has been no response from Ducey or his office.