DUNCAN — Children at the Duncan Head Start got their hands dirty last week for the grand opening of their garden.
The school, working with the University of Arizona Cooperative Extension, finished installing a vegetable and herb garden along the edge of the fence line.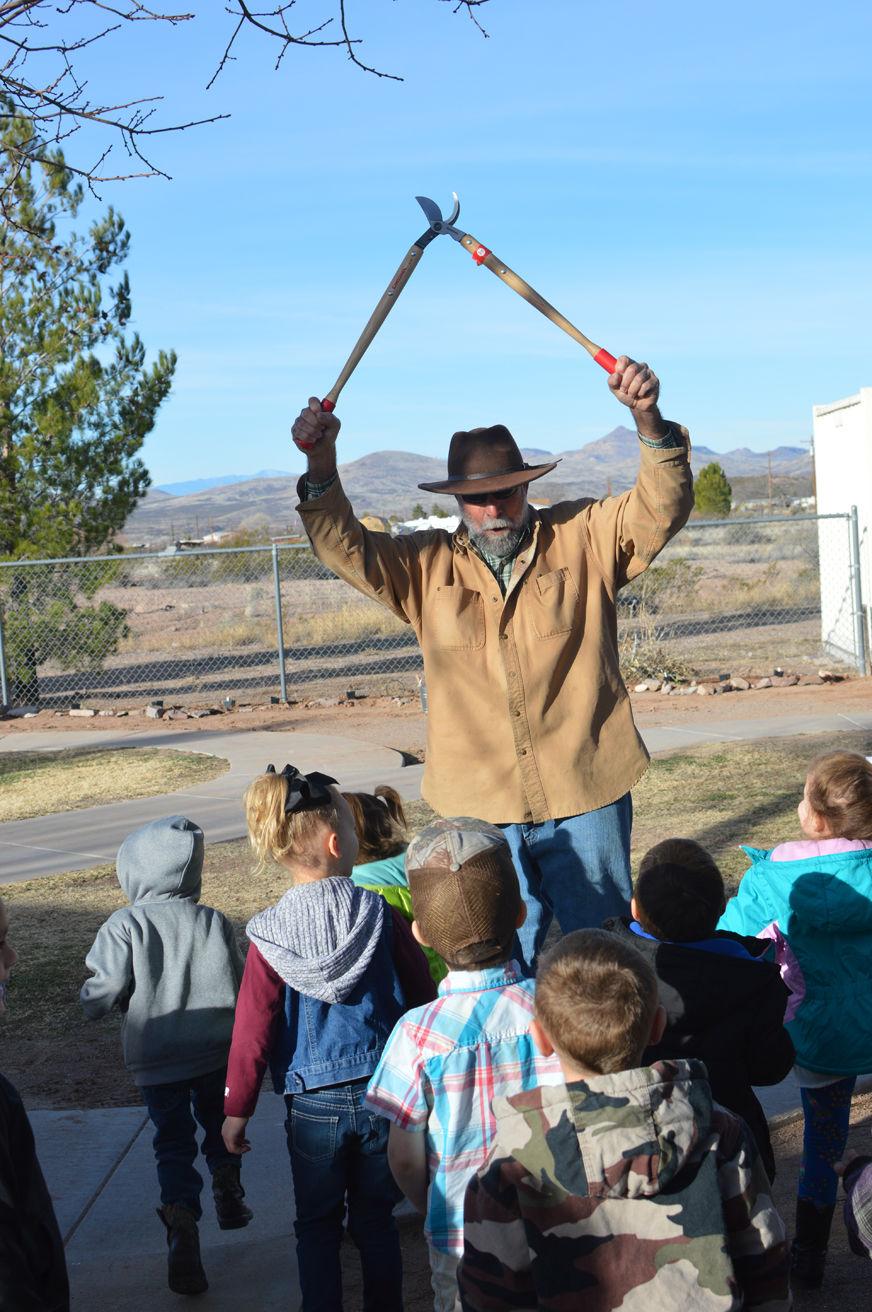 "Well, we've been working on the idea of putting in a garden for the last couple of years, and it's been a little bit slow going, always is," Bill Cook, program coordinator for the extension, said. "What really made the difference here in this garden (besides the cooperative extension and the teachers) is parent involvement. If you look around you right now, you'll see there's a lot of parents here. All the work parties, trenching, you know? There's been a whole lot of parent involvement and that's one of the best parts about this whole deal."
The garden is designed as a permanent installation with durable quality materials and hooked up to a timer for watering. The extension is also involved in work of a similar nature with the local elementary school that Cook describes as "in progress."
A larger project in scope, he describes it as having a permanent shade structure and outdoor classrooms. Funding was obtained for the project and is expected to be completed later this year.
In addition to the help of parents and volunteers, "Farmer Bill," as he's known by the children, said that projects like these are completed thanks to the efforts of everyone at the Cooperative Extension, including Greenlee Extension Director Kim McReynolds, Assistant Agent Cheyanne Colville and Program Coordinator Marla Lunt.
For more information about extension programs or classes call 928-359-2261.