PJ's Cafe owner Jackie Norton is facing more than one dozen felony charges in Greenlee County Superior Court because the Arizona Attorney General's Office believes she failed to remit more than $181,000 in sales taxes over a six-year period.
According to a news release, the Arizona Department of Revenue launched an investigation into Norton after an employee contacted them to ask about their tax refund. The department said the investigation revealed Norton provided W-2s that reflected taxes withheld from the employee that were never remitted.
The Arizona Department of Revenue's Criminal Investigations Unit also opened an investigation and discovered Norton was charging and collecting sales taxes from customers on food and drinks, but she kept them rather them giving them to the state to be split between the state, Greenlee County and the Town of Clifton.
The investigation discovered that between March of 2012 and December of 2018, PJ's made $2,077,761 in taxable sales and Norton failed to remit $181,922 in sales taxes, according to the news release.
On October 5, a state grand jury handed down a 17-count indictment against Norton, alleging fraudulent schemes and artifices, failure to file sales tax returns, and forgery for collecting sales taxes and payroll taxes from her customers and employees and failing to remit them.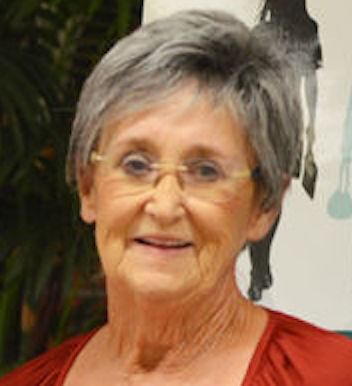 Contacted at the restaurant Wednesday morning, Norton declined to comment, saying she was waiting on her attorney to tell her when would be the appropriate time to speak.
Norton was the 2019 Greenlee County Small Business Woman of the Year.
Greenlee Chamber of Commerce's Jarod Wallace had this to say about her at the time: "Currently, there are three generations of Jackie's family working at the business," he said. "If you take a moment and ponder all the changes over the past 40 years, you get a small glimpse of how incredibly amazing, tenacious and dedicated to her community Jackie is."
The restaurant was destroyed and rebuilt following the 1983 flood and survived the economic downturns from the 1983-86 copper strike and the Great Recession of 2008.
During an interview five years ago, Norton attributed PJ's survival to the people of Greenlee County.
"Nowhere else but in Greenlee County could we have had the support and success we've had. I can't thank this county and community enough," Norton said.
Norton is scheduled to appear in court Jan. 14, said Katie Conner, a spokeswoman with the Arizona Attorney General's Office.