The Arizona Independent Redistricting Commission released the first draft of their grid maps which redraw the state's legislative and congressional districts to equalize the districts' populations last week.
In the draft grid maps, District One, represented by Congressman Tom O'Halleran, which now includes the entirety of Graham, Greenlee, Apache, Navajo and Coconino counties and portions of Pinal, Gila, Maricopa, Mohave, Pima and Yavapai counties, would be shifted over to a district that covers Scottsdale and Paradise Valley. In the new draft grid maps, Graham and Greenlee counties are bunched together with all of Gila, Yavapai, Apache, Navajo and Coconino counties, most of Cochise County and a portion of northwestern Maricopa County to make up the new second congressional district, which is currently represented by Ann Kirkpatrick.
For the legislative districts, the draft grid maps bunch Graham, Greenlee, Gila and Apache counties, most of Cochise County and a small portion of southern Navajo County into one legislative district into a new District Seven, which would be represented by current Seventh District Representative Jamescita Peshlakai. Graham and Greenlee counties are currently included in Legislative District 14 represented by David Gowan. In the new draft grid maps, District 14 and Gowan would move to a district that covers Queen Creek.
Every decade legislative and congressional districts across the country are tweaked, adjusted and sometimes changed dramatically following the release of the most recent U.S. Census numbers. Created by voters after Proposition 106 passed in 2000, which was meant to limit the influence of state legislatures in redrawing congressional and legislative districts, the Arizona Independent Redistricting Commission is composed of two Democrats, two Republicans and one Independent. Three of the five commission members reside in Maricopa County, one is from Apache County and one lives in Pima County.
Listening tours
This summer, the commission conducted 15 "listening tours" of communities around the state asking residents to tell them how they'd like their districts to look based on their own "communities of interest." The commission's stop in Graham County, with a live feed into Greenlee County, was one of the last visits made on that tour.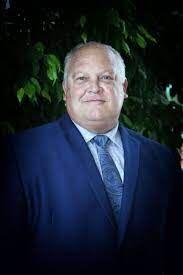 "If there are no major alterations on the proposed redistricting maps, Graham County will see major changes in who represents Graham County at the State Legislature since Sierra Vista will be in a different Legislative District," Graham County Supervisor Paul David wrote in an email.
David wrote that with the changes in the draft grip map, the political power in Graham County's new district would shift away from Sierra Vista, where the population center is now, to Flagstaff and Prescott and from southern to northern Arizona.
"CD2 will have the greatest number of Native American voters, forested land, National Parks, and land area of all Arizona's Congressional Districts," David wrote, "It extends from the Mexican Border to Utah and from New Mexico halfway across the state. Campaigning in CD2 will be a daunting task due to the distances, logistics and cultural diversity of the voters."
According to a report on voters' registered political parties compiled by the Arizona Secretary of State in July, the current Congressional District 1, which includes the Navajo Nation, the Gila River Indian Community, the San Carlos Apache Indian Reservation, the Fort Apache Indian Reservation and the Hopi Reservation has 177,206 registered Democrats and 158,947 registered Republicans.
The new congressional District Two would keep a majority of that demographic while expanding it into deeply conservative Yavapai county and more conservative portions of Gila and northern Maricopa counties that Congressman Paul Gosar now represents.
In terms of Graham County's new legislative district according to the new grid maps, "the successful State Representatives and Senator will need to appeal to tribal as well as conservative voters in Graham, Gila, Cochise, Apache and Greenlee," David wrote, "I believe LD7 will be lucky for Graham County."
More Democrats?
The current Legislative District 14 has 35,650 residents who registered as Democrats and 59,896 residents who registered as Republicans.
The new draft grid maps inclusion of current District Seven's Apache County would add 28,631 registered Democrats and 10,473 registered Republicans to Graham, Greenlee, Gila and most of Cochise counties new District Seven.
"I'm for that, keep the rural influences," said Greenlee County Supervisor Richard Lunt. "It's where we have a chance for our voices to be heard."
Lunt said that because he'd been so busy with planning the Greenlee County Fair, he hadn't had time to look at the draft grid map, but when explained the contours of the new map over the phone, Lunt said he was pleased the legislative district seemed to include Greenlee County in a district that have similar rural interests, like agriculture, ranching and mining and not include larger metropolitan areas where those influences might be drowned out by bigger populations with more political influence.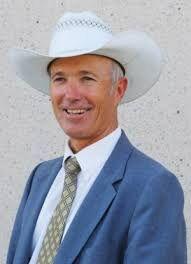 "District 14 has served us well, but if we're with Graham, that's where we need to be," Lunt said, "I can very easily go with that."
When asked about the congressional district including portions of northern Maricopa County, Lunt said he feared that portion of the district would dominate the district and the district's congressperson's priorities instead of the huge rural swaths of the district.
"It's very fortunate that we have rural representation. When we get into these metropolitan areas, it takes power away from those rural areas," Lunt said.
Gowan said he likes the status quo.
"I think they'll change again this time. I would presume, as before, that the southeast would like to stick to each other and push for something in that nature when you talk about congressional and certainly when you talk about the way the state maps ought to be drawn for (the) legislature. I think we've had a great, great map for the district we have now and I'd really like to see it sustained and be pushed in the same manner. Actually I'd like to see the district we have already. It's been a wonderful district," Gowan said, "If we could see something in that nature sustained, I would fight for that."
Too soon to speculate?
"I believe it still premature to speculate on the Independent Redistricting Commission draft of Arizona Legislative and Congressional district maps. I believe the final draft will be notably different than what is currently being discussed," wrote Kip Kempton, chair of the Graham County Republican Party, in an email.
Kempton pointed out the districts aren't compact, one of the guidelines in the commission is supposed to follow and the the districts don't take into account "communities of interest."
The commission described communities of interests as areas where people have "common social or economic interests, shared characteristics or experiences, similar issues or impacts of government policies, or otherwise identify as a geographic area with a shared benefit from being kept undivided in a single district."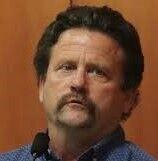 "It is my hope the IRC will recognize what appears to me to be a lack in communities of interest on the current maps both Legislative and Congressional. Once I examined what is proposed for Legislative District 7 which includes Graham, it appears to be anything but compact. A review of the proposed Congressional District 2, also including Graham, is a gigantic area with no compression," Kempton wrote.
Michele J. Crank, the public relations officer for the Arizona Independent Redistricting Committee, said the grid maps are the first step in a multistep process of finalizing the district boundaries.
Now that the draft grid maps are out, the commission will take comments and suggestions from Arizonans and non-partisan interest groups about how they can change the districts to better accommodate communities of interest. The commission will also hit the road on another speaking tour across the state starting on September 21 in Mesa and ending in Surprise on October 7. The tour does not include stops in Graham or Greenlee counties.
Public comments from the tours and online on the IRCs website are taken into consideration the commission will then produce a second draft map. After that map is released, the commission will again seek public comment and go back on the road. In December, the final redistricting map will be released.
"People need to participate in the process so we can hear from all Arizona residents," Crank said. "It can change, individuals just have to demonstrate with the six criterias why it should change."
Those six criterias are spelled out by the state constitution.
The criterias require that the districts have: Equal population, compactness and contagiousness, compliance with the U.S. Constitution and the Voting Rights Act, respect for communities of interest, incorporation of visible geographic features, including city, town and county boundaries, as well as undivided census tracts and creation of competitive districts where there is no significant detriment to other goals.
Once those modifications have been done, the resulting draft may bear little resemblance to the grid map.
The first draft of the grid map only has to comply with the first two criterias. The final one will have to reflect all six.
"It's for the purpose of people to take a look at it," Crank said of the first draft grid map.
More information about the redistricting commission and how to make public comments and where to find their next public speaking stop, including livestream links, can be found at irc.az.gov.