MORENCI—Gila Valley schools are no strangers to sending athletes off to play college sports, but sending two players to the same team is an extra-special feat. Morenci's Trey Trujillo and Chris Roybal recently signed to Arizona Christian University to play baseball.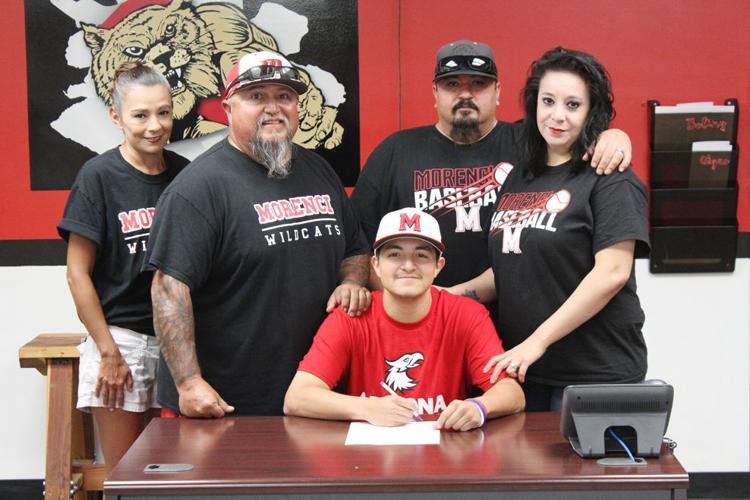 Trujillo will play some second and third base, along with shortstop. "I went to a tryout and I was working out for a couple different colleges, and Arizona Christian gave me a call and offered me a scholarship," he said.
With Roybal joining him at the same time, Trujillo said, "It's a little better, not as nervous to go down there and know somebody. It's helpful. They have a pretty good baseball staff. I met a large handful of them, and everyone seems pretty well nourished with what they bring to the table. I feel like it's going to be a good, productive baseball season."
When asked if he'd catch a few extra D-Backs games while so nice and close to Chase Field, Trujillo just smiled and laughed.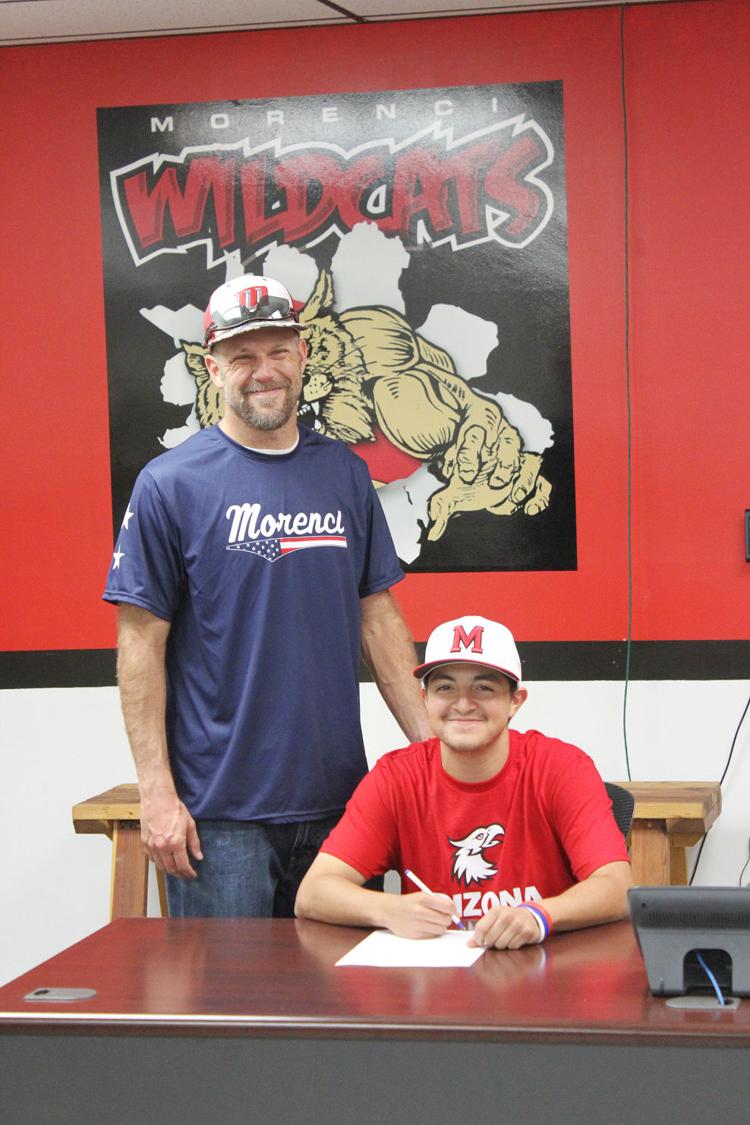 Joe Morse, his now former coach, said, "Seeing him go off to play college baseball is good because he's worked very hard to achieve this goal. He's now getting to that point where he gets to go to that next level. I'm looking forward to seeing how he does, keep tabs on him. I'm just proud."
Trey's father, Paul Trujillo, said, "It's a good feeling seeing him go off to play ball. His education, of course, is first. Playing ball is a bonus, but he's actually worked hard on academics and getting to the point that he's at. I couldn't be prouder."
Trey learned as he went that better grades make for better scholarships, a lesson he hopes to pass on to future grads.
As far as the baseball goal, Paul said, "We come from a long line of athletes, lot of baseball players in our family. Ever since he was little, when most people were home, we were out there doing reps infield, outfield, batting, hitting the cages. A lot of work has gone into where he's at."
Trey's mother, Christine Ortega, said, "I'm very proud of him. He's come a long way. Hopefully we'll catch all his games but realistically I don't know — for sure his first one, though."
Chris Roybal and his family were unable to be present at the same time for the signing, but he's still officially going.