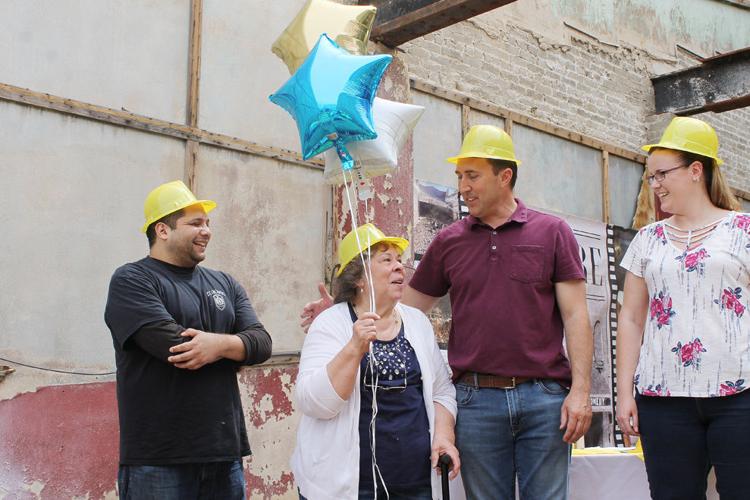 SAFFORD — With its former owner back in charge, a longtime Main Street business is about to receive a new look, thanks to the Safford Downtown Association.
During the SDA appreciation luncheon last Wednesday at the Safford Theatre, El Coronado Restaurant was announced as the winner of the association's 48-Hour Business Makeover.
The makeover will take place April 24-25. Serving Gila Valley diners since 1983, El Coronado will receive some combination of a renovated facade, possibly including signs, awnings, windows, masonry or cornice repair; an interior upgrade including merchandising, improved layout, and/or space design; an updated marketing plan and materials, including a design and plan for social media, electronic marketing and print marketing; regional media coverage; and technical assistance from the 48-Hour Makeover Committee.
As winner of the makeover, El Coronado will also receive $5,000 in cash, $500 in merchandise from Safford Builders Supply and volunteer investment.
After selling El Coronado several years ago, longtime owner Mary Coronado has returned to run the business. Coronado repurchased the restaurant in September 2018.
"It (winning the 48-Hour Business Makeover) was a nice thing for her to get started back up again," said El Coronado manager Crispin Coronado. "It was a nice little reward for her; she's been working hard for the 35-plus years she's been here."
The Coronados thanked the Safford Downtown Association for giving Mary Coronado the opportunity to improve her business.