THATCHER — This past weekend, the Gila Valley got a little bit nerdier with the opening of the first Gila Valley Comic-Con.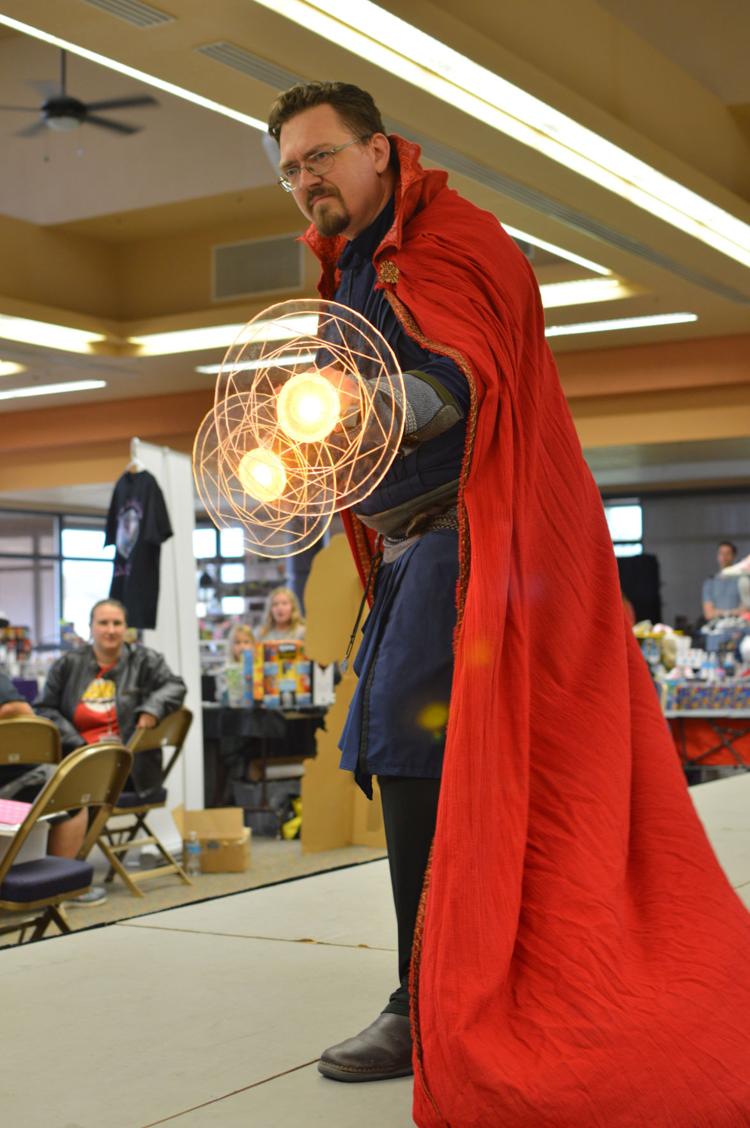 Nearly 1,000 turned out to celebrate three days of events, contests, raffles, live shows and gaming.
The celebration of all things geek is thanks to the Eastern Arizona Courier's own Managing Editor David Bell.
"We've had a really, really good couple of days," Bell said in an interview between convention events, "We weren't sure what we'd draw since this is the first convention, and we have been pleasantly surprised by the number of people who've attended.
"All of the vendors have said this exceeded their expectations. One vendor told us that they met their goal for the whole weekend within the first two hours of Friday night," he continued.
"Without David, it wouldn't have happened, actually," Eastern Arizona Courier Publisher Monica Watson said. "He and his sons had some really good contacts. Valley Telecom were a huge player in this as well as Allen Theatres, and the turnout has been better than I expected, especially on the first night. Today (Saturday), the turnout has just been phenomenal."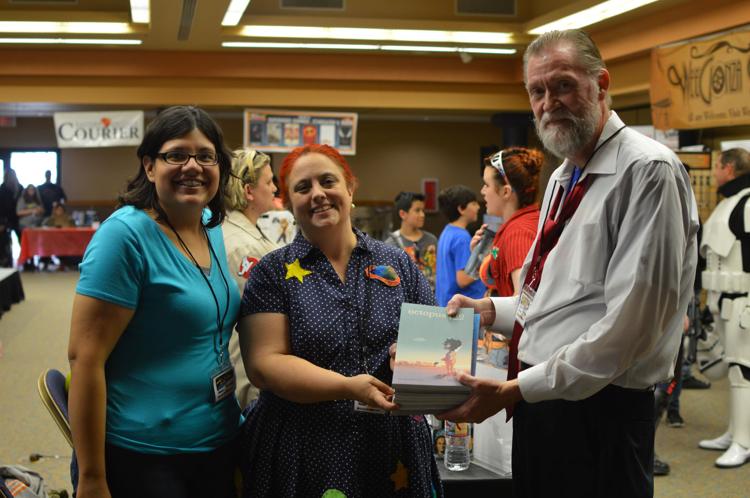 There was no shortage to the variety of vendors at the convention, either — everything from comic books, toys and memorabilia to video games and custom merchandise. That includes vendor Bobbie Newton with her shop, Crea8. Custom soap bars containing "Star Wars" characters, figurines and more were hot items with guests.
"The convention has been going great. For an inaugural convention, which we've done several before, this one has a huge turnout and we're really, really impressed," she said.
A military veteran, Newton started Crea8 16 years ago and also features merchandise such as character-themed cups and headbands.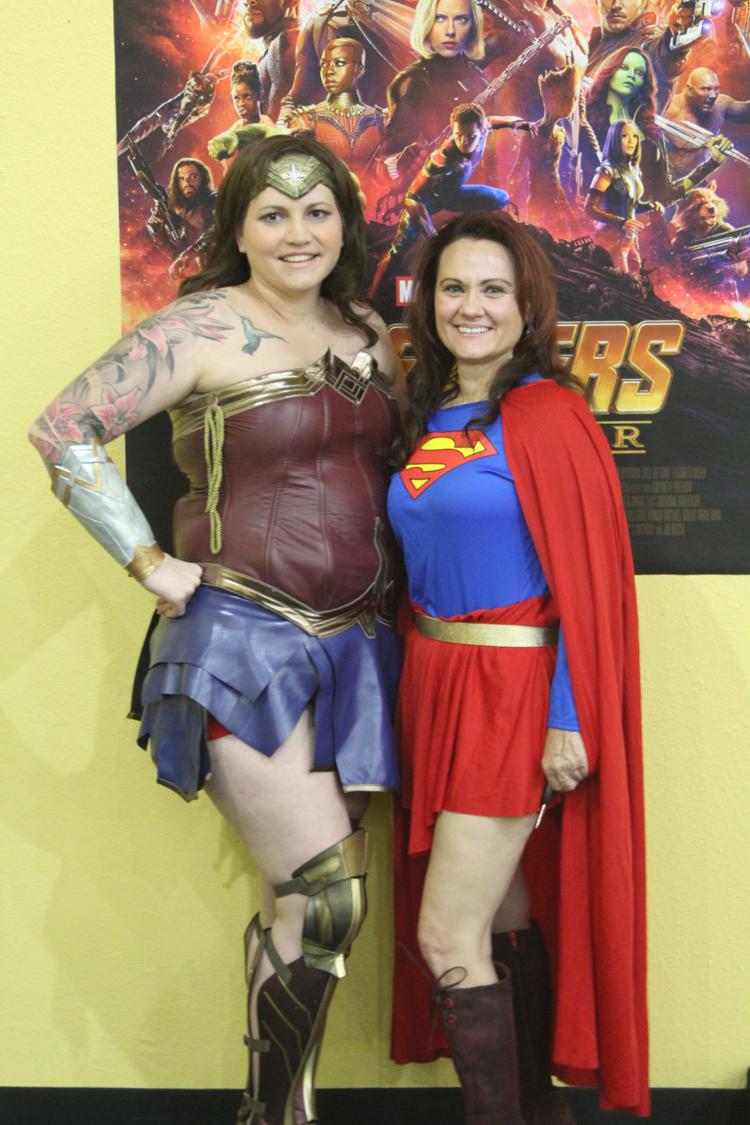 The convention also attracted the star power of veteran cosplayer Cara Nicole, who attended in costume as Power Girl and conducted a panel in addition to serving as judge for the cosplay competition.
"They brought me out as the local cosplay guest of the show. I've been cosplaying since 2010 and helped build up the cosplay/charity community here in Arizona that has expanded nationwide. This is my full-time job now. I do around 30 conventions per year, and I love to go to small towns, especially to help spread the cosplay love and show people what cosplay and comic-con is all about," she said.
Nicole wasn't the only experienced charity worker there, either, as across the aisle were members of the Phoenix Ghostbusters at the Safford City-Graham County Public Library booth. Dressed in reboot Ghostbusters uniforms, with proton packs and Slimer handy, they posed for pictures with guests.
"We're a 501c3 non-profit charity organization, so we're part of the Ghost Corps franchise. We do events like this and raise donations for various charities around the valley and state of Arizona," RJ Russell said.
The Phoenix Ghostbusters hit about five conventions a year in addition to numerous other charity events and appearances. Just the day before, Russell and some of her fellow 'busters paid a visit to a young boy with terminal brain cancer.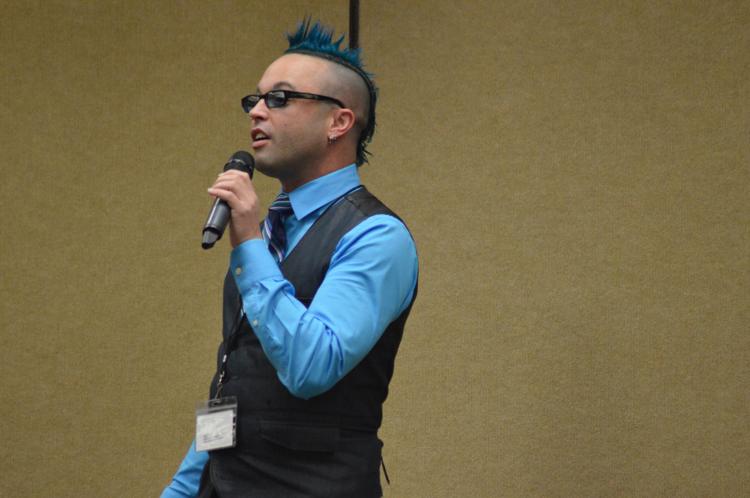 If there was one take-away from the weekend, it's the excitement generated and the interest in bringing the show back next year. Bell said he's already planning a bigger and better convention in 2019, building on this year's momentum. Vendors also expressed their excitement to come back.
As the show wound down, vendors broke down their booths and guests made their way to the final event of the evening, a live comedy show.
"Good con?" one young man asked his friend. "Great con" was the reply.
2018 Gila Valley Comic-Con Photo Gallery