THATCHER — Dressing up as a favorite superhero is not only condoned, it's encouraged.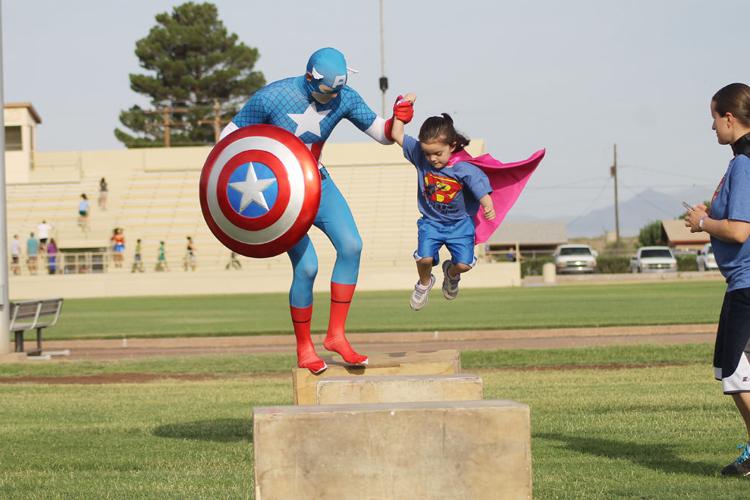 Alongside the 2019 Gila Valley Comic-Con on March 23, Gila Valley Crossfit and the Community Cause Fund-raiser by the Associated Students of Eastern Arizona College (ASEAC) will join together to put on the Superhero Mayhem and Superhero Strongman events to benefit the ASEAC Ribbon Club's Go Gold campaign.
Children and adults will run through obstacle courses to help Eastern Arizona College's Ribbon Club's effort to raise money for families with children battling cancer. The events will take place on the EAC football fields
Superhero Mayhem
The ASEAC Ribbon Club created the Superhero Mayhem in 2013 as a fund-raiser for local children afflicted with cancer and to support the children's families.
All Superhero Mayhem attendees are invited to dress as their favorite superhero and run through a kid-friendly, one-mile course of 13 obstacles. A pancake breakfast is included, and the event will begin at 9 a.m. Saturday. Fee to participate is $10 per person, and $5 for pancakes only.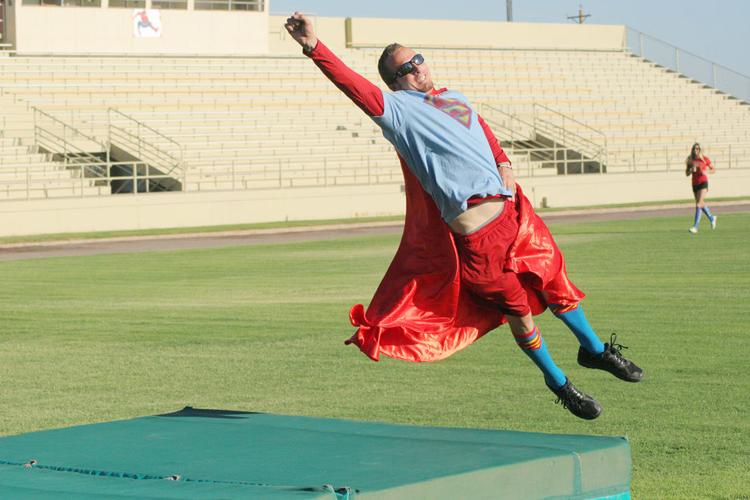 "We usually put on the event when we find a family who needs some help with traveling costs and hotel stays until (the child's family is) admitted into the Ronald McDonald House," said EAC Student Activities Adviser Patti Wren. "Now we are putting the event on so that we can have the money ready in advance."
Following the sudden death of a Thatcher teen during track and field practice, this year's Superhero Mayhem was renamed Julie's Superhero Mayhem, and the funds will be donated to the Hancock family.
Superhero Strongman
Geared toward adult participants, Gila Valley Crossfit is putting on the first-ever Superhero Strongman competition, also a fund-raiser for the Go Gold campaign.
Superhero Strongman is an obstacle course geared specifically for ages 16 and up and for serious crossfitters. Underage participants must have adult permission to participate. All participants are encouraged to compete in costume.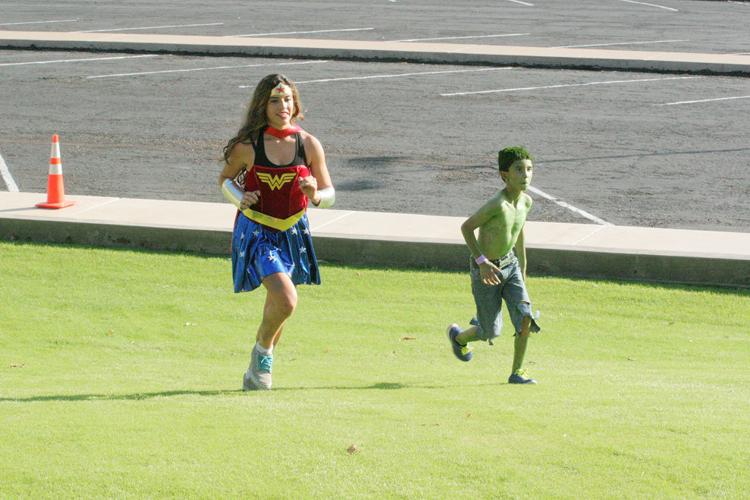 Competing teams will consist of two people who will have 15 minutes to complete the obstacle course. Winners will be named in the male-male division, male-female division and female-female division.
Entry fee is $30 per two-person team.
"We'd like to start doing this once a year during the (Gila Valley) Comic-Con, if we can," said Gila Valley Crossfit's Joseph Carpenter. "We're going to have some atlas stones and tires to flip. It's for everyone to come compete. We're looking forward to everybody coming out and having a good time."
The Superhero Strongman competition will begin at 8 a.m. following a participant meeting at 7:30 a.m.