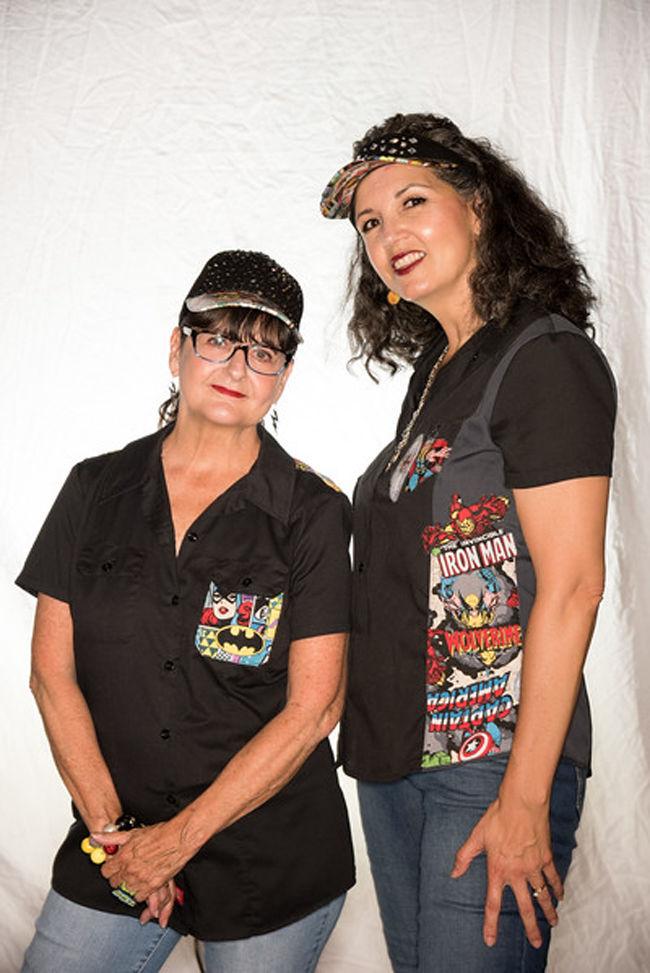 One-of-a-kind clothing with a decidedly "geeky" appeal will hit the Gila Valley when Geeky G's returns Gila Valley Comic-Con this year.
The "Gs" — Malena and Barb — take your favorite images and put them on anything you can think of, giving you a truly unique bit of fashion.
"We're a couple of geeky grandmas who make custom shirts, jackets, shoes, caps and other accessories. We love superheroes, 'Sherlock,' 'Firefly,' 'Star Trek,' 'Star Wars,' 'Harry Potter' and all manner of fantasy and science fiction," Malena said.
Gila Valley Comic-Con is March 22-23, on the Campus of Eastern Arizona College. Admission is just $5 per day and EAC students are admitted free with current student ID. A special VIP package is available for $45.