By David Bell
THATCHER — Comic books, collectibles, cosplay, gaming, anime, movies and more will be celebrated at EAC this weekend.
The second annual Gila Valley Comic-Con will take place Friday and Saturday, March 22-23, at Eastern Arizona College's Hoopes Activity Center.
The convention is organized by Eastern Arizona Courier, Copper Era and Arizona Range News.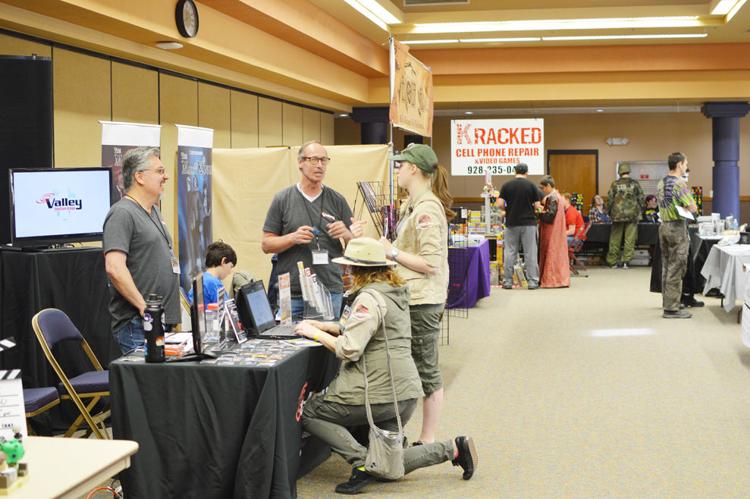 "We're very excited to bring this event to the Gila Valley," said Monica Watson, publisher of the Courier, Copper Era and Range News. "Our sponsors — Valley TeleCom, Stargazer 5-Allen Theaters and Walmart — are also committed to providing everyone with a great experience, a number of special prizes and fun activities."
One of those special activities takes place the day before the convention opens, when Stargazer 5-Allen Theaters in Safford will hold a special showing of the animated film "Batman: Gotham by Gaslight." Doors open at 6 p.m., a costume contest will take place at 6:20 p.m., the film will be shown at 7 p.m. and, following the film, a special question and answer session will take place with the creator of the "Batman: Gotham by Gaslight" comic, Brian Augustyn. Admission is just $5 per person, and no one under 17 is admitted to the film (rated R for some violence) without a parent or guardian.
On Friday, the convention opens at 5 p.m. and runs to 9 p.m. On Saturday, the convention runs from 10 a.m. to 6:30 p.m. Both days, vendors will be in place selling everything from comics, cards and toys to soaps, tea and laser-engraved items.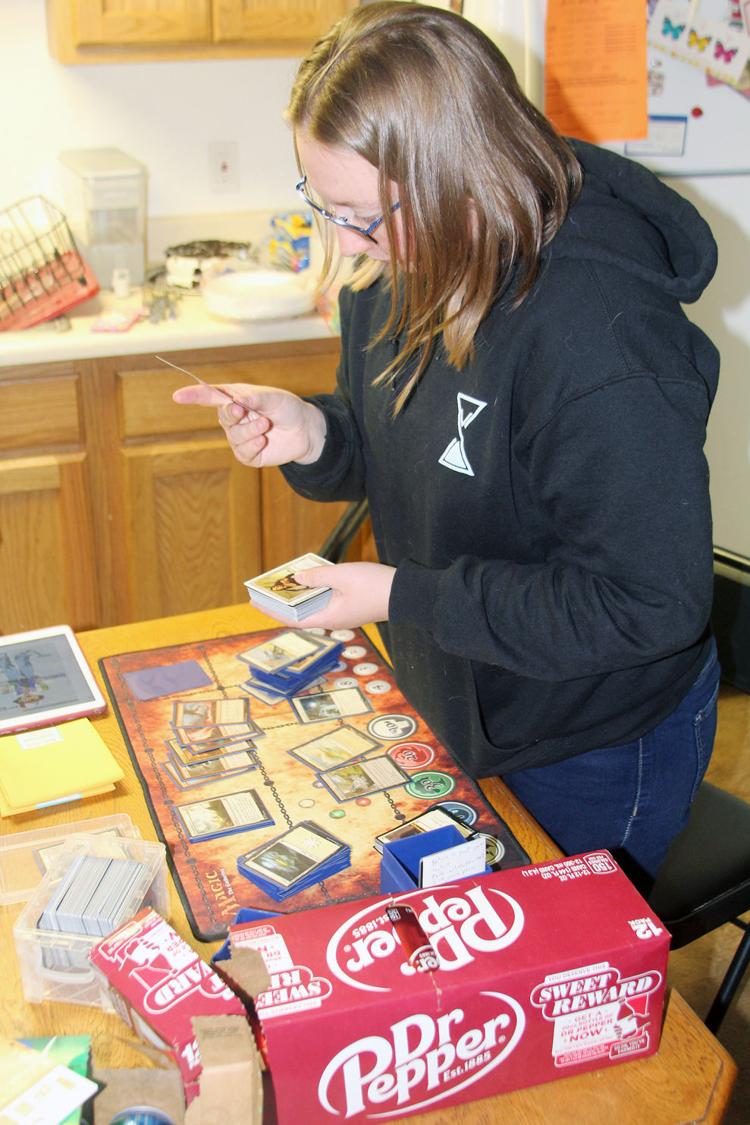 Gaming will play a big factor in this year's convention, with the Morenci Library's Gaming and Dragon clubs both setting up gaming tables throughout both days of the convention. Also taking part will be Eastern Arizona College's newest club, the Tabletop RPG Club, offering plenty of role-playing opportunities for novice to expert gamers.
Those who wish to experience the thrill of role play in a more hands-on way can join Wynvern's Roost Sierra Vista Amtgard, who will offer live-action role play (LARP) on the lawn outside the Hoopes Activity Center. If a more futuristic approach to role play is desired, Ultimate LaserTag will offer sessions of laser tag play inside the Hoopes Activity Center.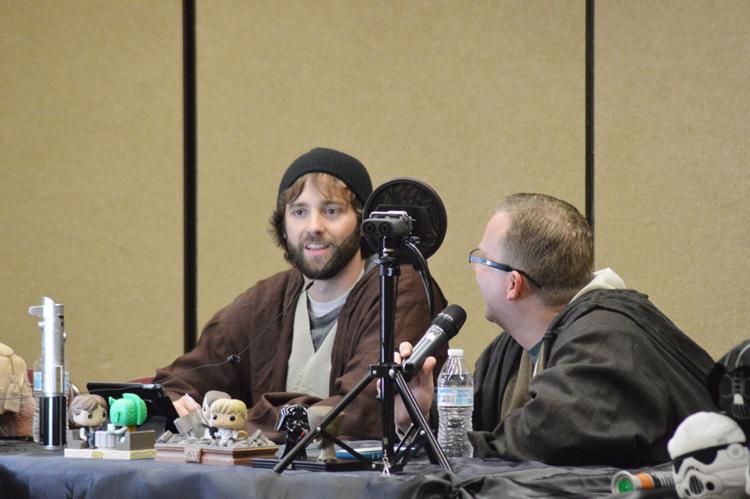 No convention is complete without cosplay, and both days offer plenty of opportunity to show off one's costume-making skills.
In addition to the costume contest at Stargazer 5-Allen Theaters on Thursday, a second contest will be held at the convention Saturday, starting at 4 p.m. Costumes will be judged based on age — youth (0-12), teen (13-17), adult (18-older) and group (two or more sharing a theme). Prizes for the costume contest are provided by ValleyTeleCom, Valiant Comics, Image Comics and TKO Studios.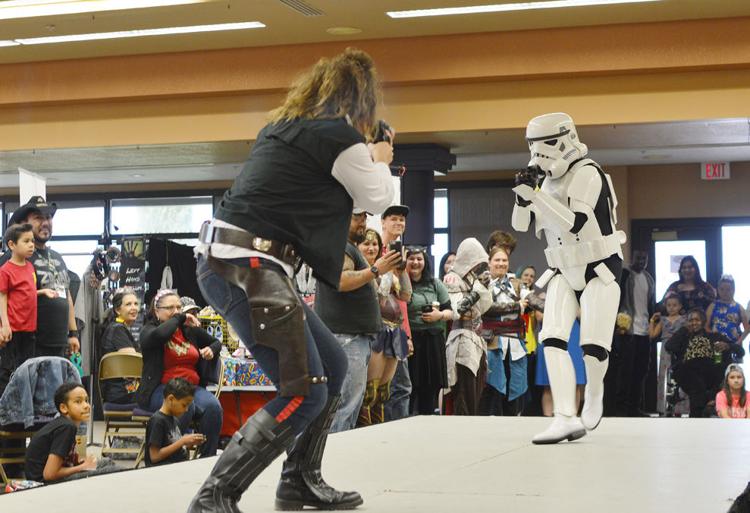 A special fifth category was added this year, for the best steampunk costume, with a prize donated by Roycycled Treasures.
Special guests for this year's convention are Augustyn, who has written for Valiant, DC, Archie and Marvel comics; J Gonza, a graphic designer who has worked for McFarlane Studios and has self-published his own comic; and professional cosplayer and model Cara Nicole, AKA AZ Powergirl. Each will conduct a panel on his or her area of expertise.
Free raffles will take place throughout both days of the convention — one just needs to be present to win. A stand-up comedy show will close the convention Saturday at about 5:30 p.m. Admission to the stand-up show is included with paid admission to the convention.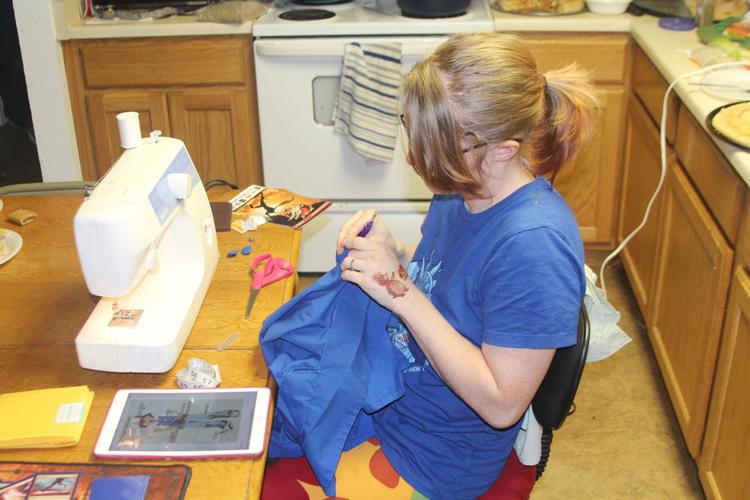 Admission to the convention is $5 per person per day, with Eastern Arizona College students admitted free with current student ID.
Conventiongoers — especially cosplayers — will want to support two other events happening at the college Saturday morning: Julie's Superhero Mayhem and Julie's Superhero Strongman Team Challenge.
Julie's Superhero Mayhem is a family-oriented one-mile obstacle course designed with children in mind, and participants are encouraged to dress in superhero costume. The event raises money for the college's ASEAC Ribbon Club's Go Gold Program, which is supporting the local Hancock family that recently lost a child.
Julie's Superhero Strongman Team Challenge, put on by Gila Valley CrossFit, is also raising money for the Hancock family, only this event is designed for serious crossfitters. The event will feature seven stations, with athletes given two minutes to complete each station with as many reps as possible. Participants must be able to lift a minimum of 45 pounds. Winners will be determined in three team categories: male-male, male-female and female-female.
Julie's Superhero Strongman Team Challenge starts at 8 a.m. on the practice football field, and cost is $30 per team of two. Julie's Superhero Mayhem starts at 9 a.m. at Mickelson Field, and cost is $10 per person. A pancake breakfast after the event is included in the cost.
"From comics to gaming, from LARPing to crossfit, there's something for everyone at this year's convention," Watson said. "We have more vendors and more activities than ever before, so there's something for every member of the family at Gila Valley Comic-Con."