A number of artists and comic book creators will attend Gila Valley Comic-Con, March 22-23, on the campus of Eastern Arizona College.
We reached out to artist Alfred Trujillo to learn a little bit more about him and his process.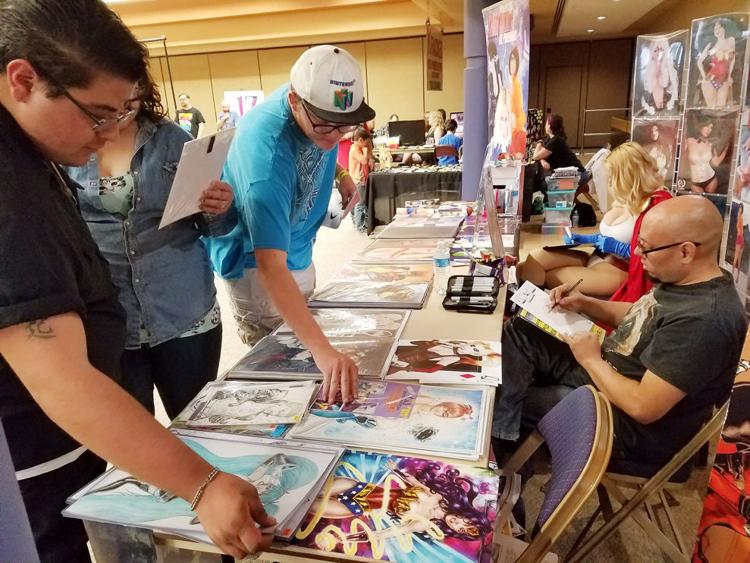 Q: Please tell us a little about your background in comics/art, projects you have worked on and projects you are currently working on.
A: I got my start in 2011 with an HP Lovecraft based comic about "Reanimator" and shortly after made my first creator-owned book. I have worked mainly as a cover artist with independent comic creators and a couple of major comic book publishers. Currently, I'm working on a few projects, covers and interior art for "In the Beginning" and on me and my wife's creator owned book "Fireb*tch."
Q: What is it about the medium of comics that attracts you versus the fine arts fields, such as painting or sculpting?
A: I love the story-telling aspect of it and that there are limitless composition variations for you to explore. The idea of creating a world, characters, then bringing them to life, and then explore their settings and scenarios has always appealed to me.
Q: What are your thoughts on writer/artists? What does writing your own stories do for you in terms of your design process? When you work with a writer, do prefer co-plotting, being given the plot or working from full script?
A: I personally prefer to work on stories with a collaborator, though I have written my own scripts for various things. Likewise, I have gotten some amazing scripts from talented writers that I have been very eager to illustrate. Working as a freelance artist can put you in a number of different situations and creative processes so adaptability is a must. There's really no "best" way to do things, it must all depend on your collaborators, the project and the deadline.
Q: Do you prefer to craft your art "old school" with pencil and ink, or have you transitioned to digital via tablet? Why?
A: I have found that shifting mediums here and there has been very good to allow me to learn more about art. I have done mainly digital, then gone to mainly traditional, then back. I use a hybrid method currently, which allows me to do layouts on the computer and final pencils the traditional way. I think the goal should be to keep the old ways alive but take advantage of the flexibility that technology affords you.
Q: Social media and digital has made it easier to get your work in front of potential fans and buyers, but it's also created a very full field of creators competing for attention? What are you doing to get your work noticed, appreciated and purchased?
A: I think one of the biggest things is always learning something new and applying it to your art. Not saying other artists don't matter, but your goal should always be to focus on your growth as an artist, which keeps your focus and interest, and inevitably your excitement is noticed by art fans. People love seeing progress and they love seeing you try to take it to the next level.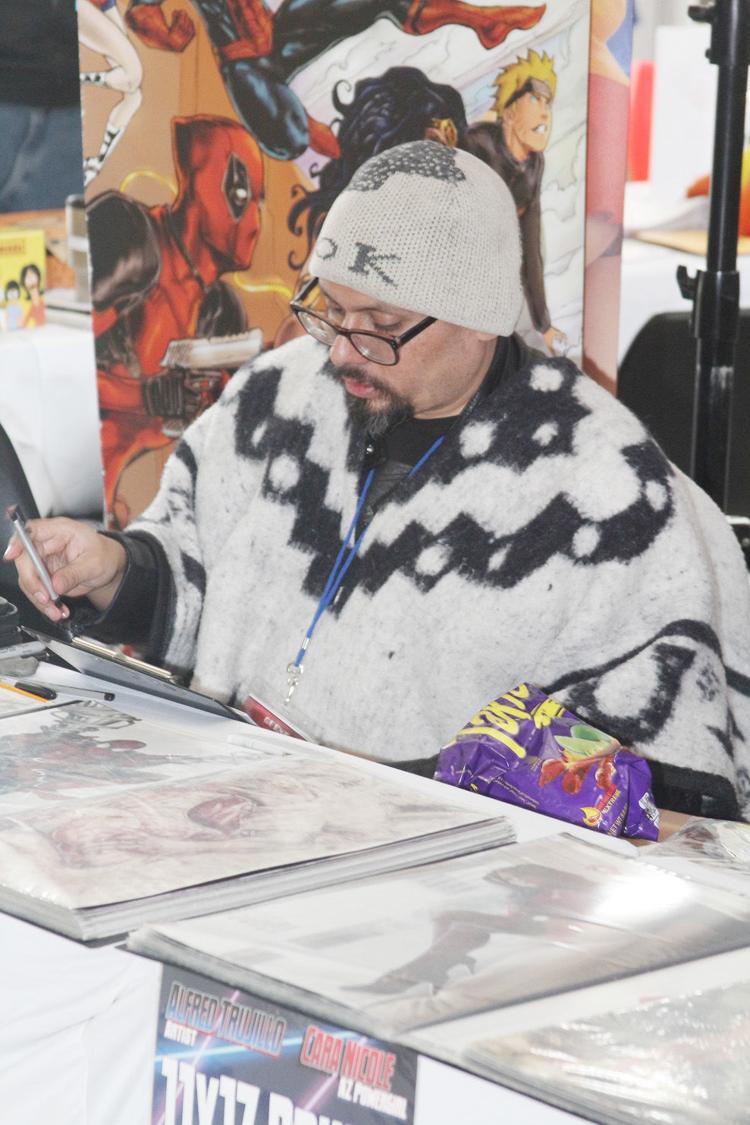 Q: It seems almost every creator-owned work today is formulated as both a comic and a movie/TV pitch. What are your thoughts on the current fascination with comic book properties in film and on TV — will it last or do you see another trend taking its place (and if so, when)? Do you see your work making the transition to the screen or do you want it to remain exclusive to comics?
A: Not opposed to adaptations but I don't see that as the best way to organize a creative project. I think there is still a lot to be done within comics and illustration and we should focus on making it be able to stand on its own.
Q: Tell us about the project(s) you are currently working on, and where can people purchase your work.
A: Currently working on a few things, actually!
Goddess Art: I am currently developing a line of Goddess prints, which should be launching in March. These will be a longer aspect ratio than regular prints and will feature a story on the backside. These will be colored by Cara Nicole and will be on premium stock. A must for collectors of fine things.
In the Beginning: I can't discuss much on the story, but this one should be incredibly. Lines by me, colors by Cara on this as well and we are working with an amazing creator who has come up with a fantastic mythos that you will not want to miss. I can tell you this: action and horror will be huge influences here.
Project Shadows: After a ridiculous hiatus, finishing up issue 3 and bringing us back to a dystopian future in which our heroes must stop the further destruction of humanity using the powers that brought the world to chaos. This book has been a dream project of mine for decades and I am glad to finally have the opportunity to get back into it.
Fireb*tch: Me and Cara's first joint creation. Mixing genres again to bring you an intergalactic superhero, SciFi, adventure, comedy. The story follows an irreverent "model" who finds herself in another planet with a whole mess of new problems and dealing with them in the only way she knows how: by being amazing and not giving AF.
Mystery: One of them I can't talk about yet, but will be great for fans of my art in general. Keep an eye on my facebook fb.com/AlfredTrujilloArtist
Don't forget to follow me on Facebook (Alfred Trujillo Artist) and Instagram (alfred183).
In case some of you don't know, I am also a photographer for the astounding cosplayer Cara Nicole AZ Powergirl and you can see some of my photography at her Patreon: patreon.com/azpowergirl as well as her facebook page: fb.com/azpowergirl
Thank you so much and I can't wait to see you all.