A number of artists and comic book creators will attend Gila Valley Comic-Con, March 22-23, on the campus of Eastern Arizona College.
We reached out to artist Dan Klimut to learn a little bit more about him and his process.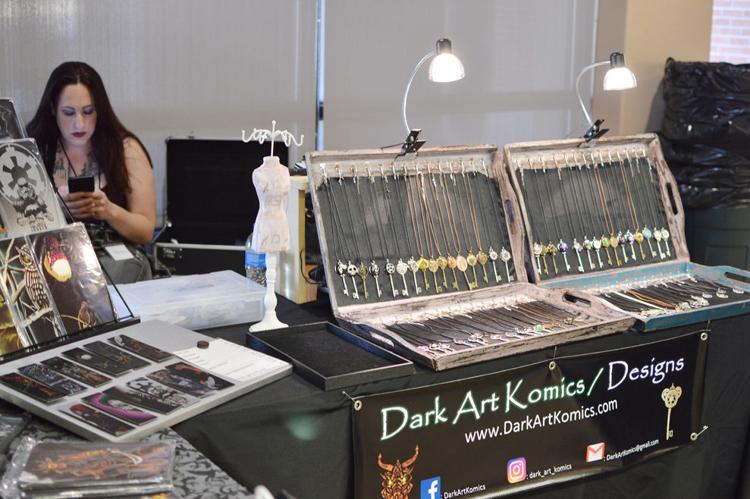 Q: Please tell us a little about your background in comics/art, projects you have worked on and projects you are currently working on.
I am completely self-taught for traditional artwork, digital artwork, graphic design and all the sublimation printing I do. I start all pieces traditionally and then I use Clip Studio Paint Pro (previously known as Manga Studio EX 5) for my digital work. I stopped drawing around 1993 due to working while in school, but got back into artwork in 2015 when I had my first table at Las Cruces Comic Con in Las Cruces, N.M. I complete single art pieces, my own indie comics and also do pumpkin carving/sculpting etc. I am currently working on pieces that utilize reference models for unique characters.
Q: What is it about the medium of comics that attracts you versus the fine arts fields, such as painting or sculpting?
Comics are a great way to get kids into reading, or adults who may never had received the benefit of being taught how to read. It also focuses on compassion, good winning vs evil, etc. However I am not attracted to comics over single piece, fine art, etc.; I like a mix of both.
Q: What are your thoughts on writer/artists? What does writing your own stories do for you in terms of your design process? When you work with a writer, do prefer co-plotting, being given the plot or working from full script?
I am an artist, creator, illustrator and writer. I have done collaborative pieces but have found it is better to work solo due to work ethic/drive not matching with those I tried to pair with (they lacked the drive to finish).
Q: Do you prefer to craft your art "old school" with pencil and ink, or have you transitioned to digital via tablet? Why?
Every piece I have done is always started traditionally — on paper/canvas/etc with pencil/copic/prisma color/paint etc. I then scan in and do a digital version. Both methods are unique and have a very different finished result, but I will never only have digital. While it is twice the work, I like having a true physical "original."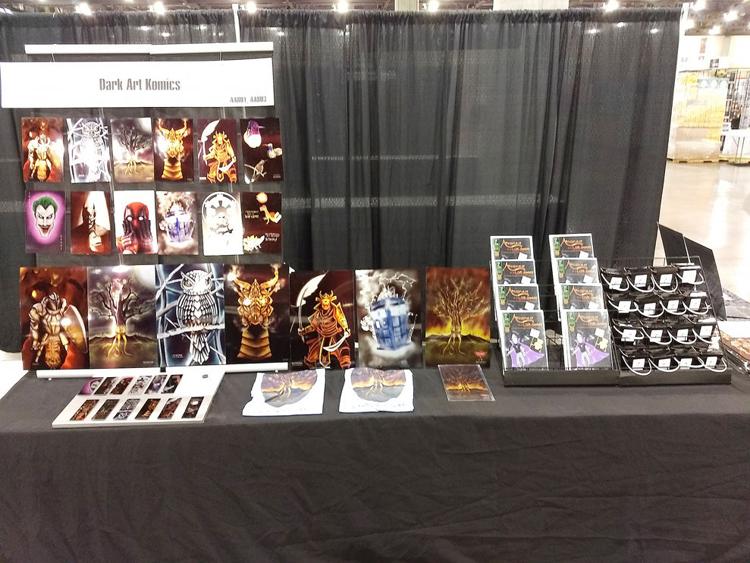 Q: Social media and digital has made it easier to get your work in front of potential fans and buyers, but it's also created a very full field of creators competing for attention? What are you doing to get your work noticed, appreciated and purchased?
I believe Social media is an extreme negative impact on society in general — "antisocial media" is what it should be called. At conventions, as an exhibitor, you sit in your booth about 10 hours per day and people watch. All day long, attendees are staring at their phones, scrolling and ignoring the "moment" they are in with their friends. It is also a bit of a detriment that if you do not post nearly every hour, if you posted something in the morning, when someone is off work at night, they may or may not have the time or energy to go look at your post. I prefer "in-person" as a focus, I use social media as needed, but even outside of a convention it is destroying interpersonal communication and relationships.
Q: It seems almost every creator-owned work today is formulated as both a comic and a movie/TV pitch. What are your thoughts on the current fascination with comic book properties in film and on TV — will it last or do you see another trend taking its place (and if so, when)? Do you see your work making the transition to the screen or do you want it to remain exclusive to comics?
I feel this is becoming way too overdone — it almost seems like there is a "comic book" movie every month or multiple times per month. I love to see transition from book to screen, but it is getting to be overloaded and many times not well produced.
Q: Tell us about the project(s) you are currently working on, and where can people purchase your work.
I am currently working on new pieces that collaborate with cosplayers, models, etc. I take a reference photo and then turn that person into an art piece, with a fantasy/sci-fi/steampunk/horror etc original character (anything in the "geek" realm). These have both a PG version and 18-plus version as well. A recent example is the Succubus piece I posted to my sites and will have available at the conventions. I worked with a local model here in Arizona (Mia Mayflower) to use as reference. This allows both of us to network and get our artwork out there. You can find my work at www.darkartkomics.com and facebook.com/dark_art_komics, as well as instagrm @dark_art_komics.