A number of artists and comic book creators will attend Gila Valley Comic-Con, March 22-23, on the campus of Eastern Arizona College.
We reached out to artist Kid Ever to learn a little bit more about him and his process.
Q: Please tell us a little about your background in comics/art, projects you have worked on and projects you are currently working on.
A: I took every art class in high school as well as a concurrent vocational program in Commercial Art. I then got a BFA in art at the University of North Texas. I worked on some friends' self-published projects, such as "Blastorm" and "13," before my own comic, "Rock Star High." I'm currently finishing illustrating the board game To Grandmother's House, as we are aiming for a late 2019 release.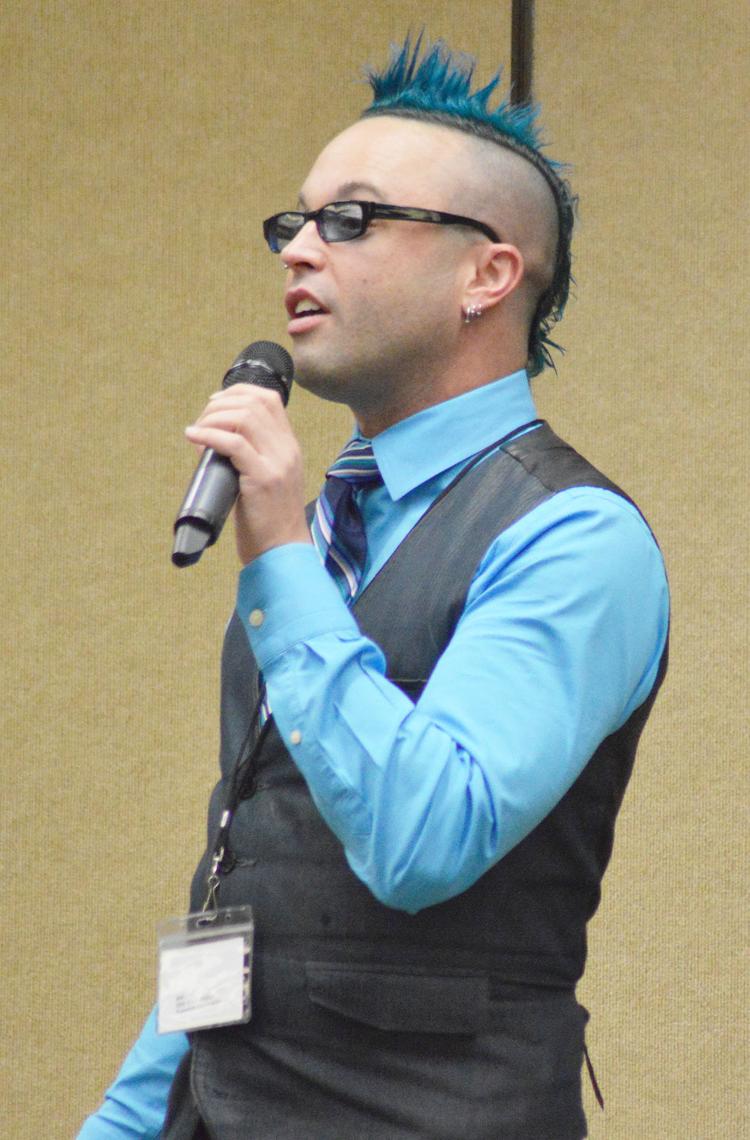 Q: What is it about the medium of comics that attracts you versus the fine arts fields, such as painting or sculpting?
A: I incorporate all of it into different projects. So there will be some fine arts elements mixed into commercial art projects, and graphic design elements mixed into some of the fine arts. So you will see watercolor or pencil portraits blended into illustration projects or design elements used in fine arts.
Q: What are your thoughts on writer/artists? What does writing your own stories do for you in terms of your design process? When you work with a writer, do prefer co-plotting, being given the plot or working from full script?
Thus far I've equally enjoyed doing my own as well as being given direction from another writer. Being my own writer gives me the most freedom, but another writer giving direction sometimes answers questions to better determine what I'm trying to accomplish in any given panel or page or scene.
Q: Do you prefer to craft your art "old school" with pencil and ink, or have you transitioned to digital via tablet? Why?
I prefer traditional methods, because I have a lot of techniques that have to be perfected by hand and I haven't spent the time to learn a digital version of them.
Q: Social media and digital has made it easier to get your work in front of potential fans and buyers, but it's also created a very full field of creators competing for attention? What are you doing to get your work noticed, appreciated and purchased?
By partnering with a variety of people and organizations to cross promote, I've been able to increase my audience size and get jobs that require a broader range of experience and skill sets than the less trained artists are able to bring with them.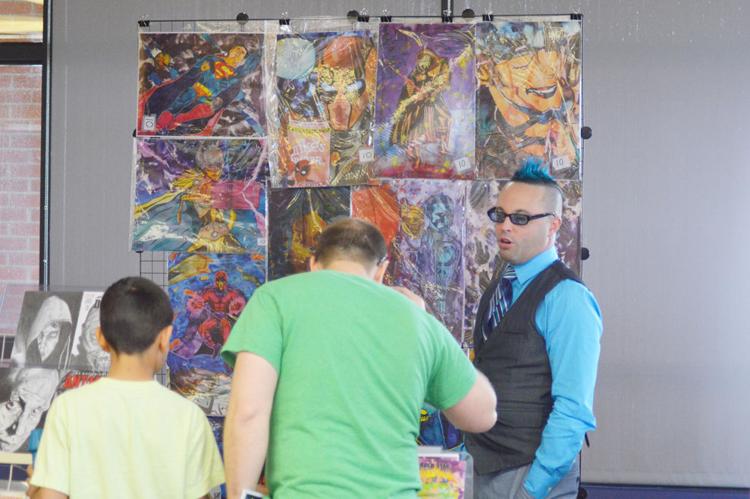 Q: It seems almost every creator-owned work today is formulated as both a comic and a movie/TV pitch. What are your thoughts on the current fascination with comic book properties in film and on TV — will it last or do you see another trend taking its place (and if so, when)? Do you see your work making the transition to the screen or do you want it to remain exclusive to comics?
It makes sense . . . no one says that novels will stop being used as the basis for onscreen properties, so it would be insensible to think that about comics. It has been an ignored and largely untapped medium for a long time and will provide a wealth of options for the foreseeable future. My properties could ostensibly fit onscreen, though they would probably be pretty weird choices!
Q: Tell us about the project(s) you are currently working on, and where can people purchase your work.
In addition to the board game To Grandmother's House, I'm designing a fountain and doing a wide range of portraits and some other new pieces to offer as prints. Most of it is available at etsy.com/shop/KidEver.