A number of artists and comic book creators will attend Gila Valley Comic-Con, March 22-23, on the campus of Eastern Arizona College.
We reached out to artists Natalia and Rodney Storie to learn a little bit more about the couple and their process.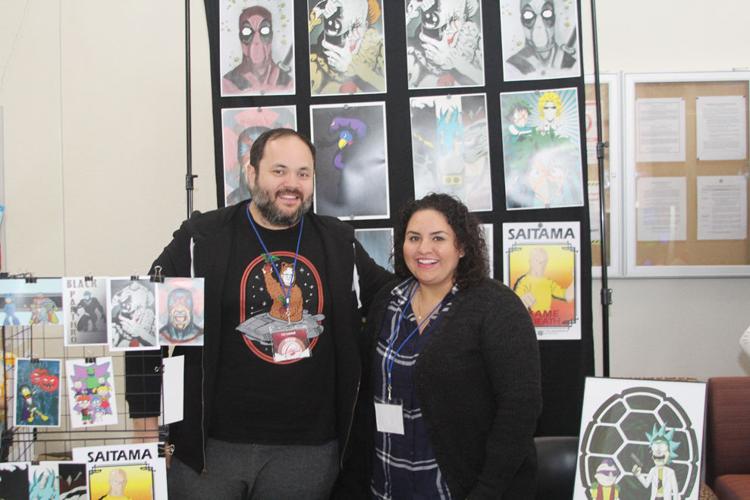 Q: Please tell us a little about your background in comics/art, projects you have worked on and projects you are currently working on.
Rodney: I have been collecting comics since I was 10 years old. I've always loved the artwork, and I started drawing comic characters around that same age. Currently, I'm working on a few more mashups for Gila Valley Comic-Con. I am looking into creating a print series featuring Pokémon and a very popular video game.
Natalia: I knew very little about comics until meeting Rodney, but I have a background in theater, and as that form of art, I've always been interested in storytelling. Whether it's through Rodney's drawings or my own performances or writing, providing entertainment through stories has always been an interest.
Q: What is it about the medium of comics that attracts you versus the fine arts fields, such as painting or sculpting?
Rodney: I highly enjoy all works of art. Comic book art, I think, is the manifestation of someone's imagination come to life on paper. I also really enjoy all the shadowing and definition that comes with that.
Natalia: Getting into the comic/art world as an adult is interesting because your perspective is different, but you can still see how it appeals to all groups, ages, etc. Comics have this ability to span across more audiences than, say, a specific fine art like sculpting. You don't have to be an artist to appreciate what they bring.
Q: What are your thoughts on writer/artists? What does writing your own stories do for you in terms of your design process? When you work with a writer, do you prefer co-plotting, being given the plot or working from full script?
Natalia: I'm the writer of our duo, so it's a collaboration with Rodney and his ideas and putting it to paper. We've worked together in the past to create outlines or plots for our stories. It can be a challenge if there are pieces that he as an artist sees differently, where, logistically, writing has to be executed a little differently. Sometimes it's easier to tell a story visually, so putting that into words doesn't always work. That's why we've landed on a combined art/writer project. Ultimately, for the writing it's best for us to work together to combine our ideas, and then I'll take it from there to make it a cohesive piece.
Q: Do you prefer to craft your art "old school" with pencil and ink, or have you transitioned to digital via tablet? Why?
Rodney: I truly enjoy using old-school media. The fine imperfections give the artwork more character.  I love how watercolors that don't have a perfect gradient of color just make for better design.
I do use digital means also to make my prints. I am still working on transitioning my hand drawings to printed works without all the blemishes.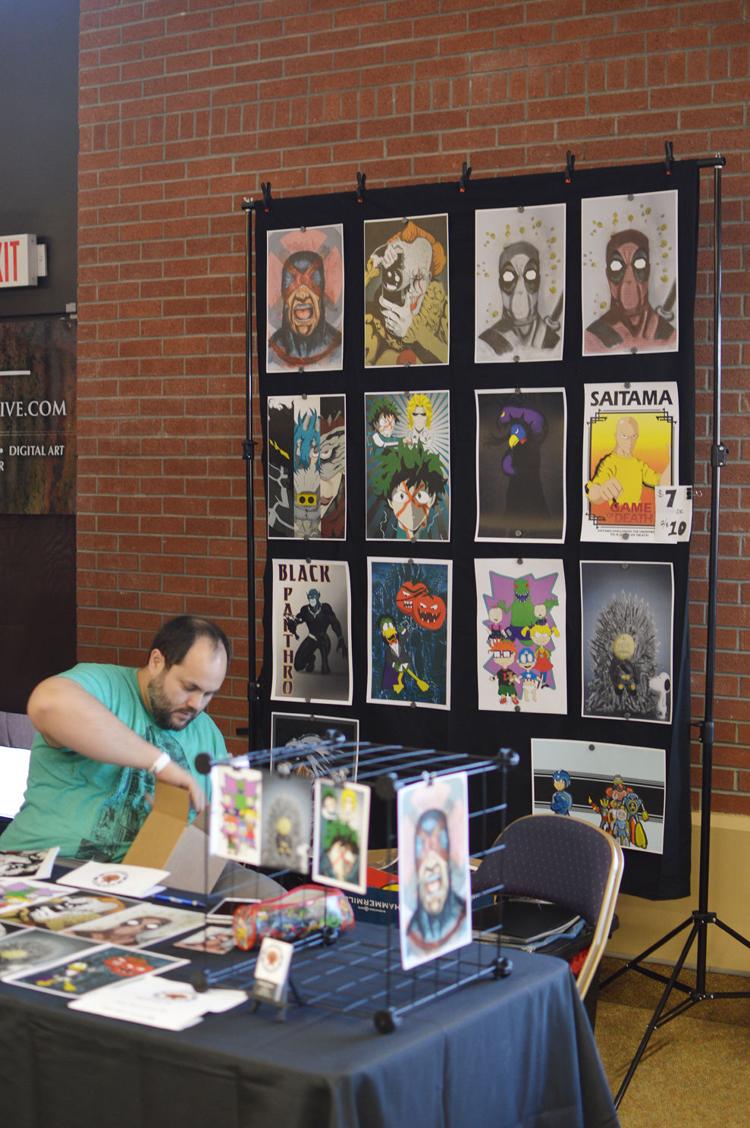 Q: Social media and digital have made it easier to get your work in front of potential fans and buyers, but they have also created a very full field of creators competing for attention. What are you doing to get your work noticed, appreciated and purchased?
Rodney: I keep posting and displaying things that interest me, and I like to create artwork the same way and just hope people like it. The sale is a bonus, but the reaction they have and get what I am doing is more worth it.
Natalia: Lately, we've really embraced the fact that we aren't perfect and don't have it all figured out. Many of our favorite social media accounts really show this amazing lifestyle with artwork and attending comic cons, and while we do that as well, we're taking the more 'average Joe' approach, and that seems to really resonate with our followers. It's important for us to be true and honest about what we do, even if it doesn't go as planned.
Q: It seems almost every creator-owned work today is formulated as both a comic and a movie/TV pitch. What are your thoughts on the current fascination with comic book properties in film and on TV — will it last or do you see another trend taking its place (and if so, when)? Do you see your work making the transition to the screen, or do you want it to remain exclusive to comics?
Rodney: I think it will last for a very long time. Some of the best stories I have ever read came from comics. Comics do a great job with following along with screenwriters' beats to keep the audience engaged.
Natalia: I think it'll last, but it'll need to evolve. While there are so many stories in the comic book world, the ones that seem to garner more interest are those that mix it up or tell a story in a new way that hasn't been told. It'll always be a fandom, and now that it's even more popular, it's getting more fans, but that'll also bring these new fans in with new ideas and perspectives that are more diverse.
Q: Tell us about the project(s) you are currently working on and where people can purchase your work. 
A: We're still chugging along on our children's book, while Rodney continues to come up with new ideas for prints. Most of our business happens at various comic- cons, so you can find us at Gila Valley, recently C4 in Sierra Vista and this November at Tucson Comic-Con. We also do take orders through our Facebook, Instagram (@uglyface_stories) and our website at www.uglyfacestories.com.