A number of artists and comic book creators will attend Gila Valley Comic-Con, March 22-23, on the campus of Eastern Arizona College.
We reached out to Fernando Perez and Suzy Stein to learn a little bit more about them and their process.
Q: Please tell us a little about your background in comics/art, projects you have worked on and projects you are currently working on.
A: Fernando Perez and Suzy Stein are the writers and creators of "The Mark of Kings." This is our first comic book series. We are currently working on our second series. We have written, produced and directed several short films. Our most recent short is making the film festival rounds now.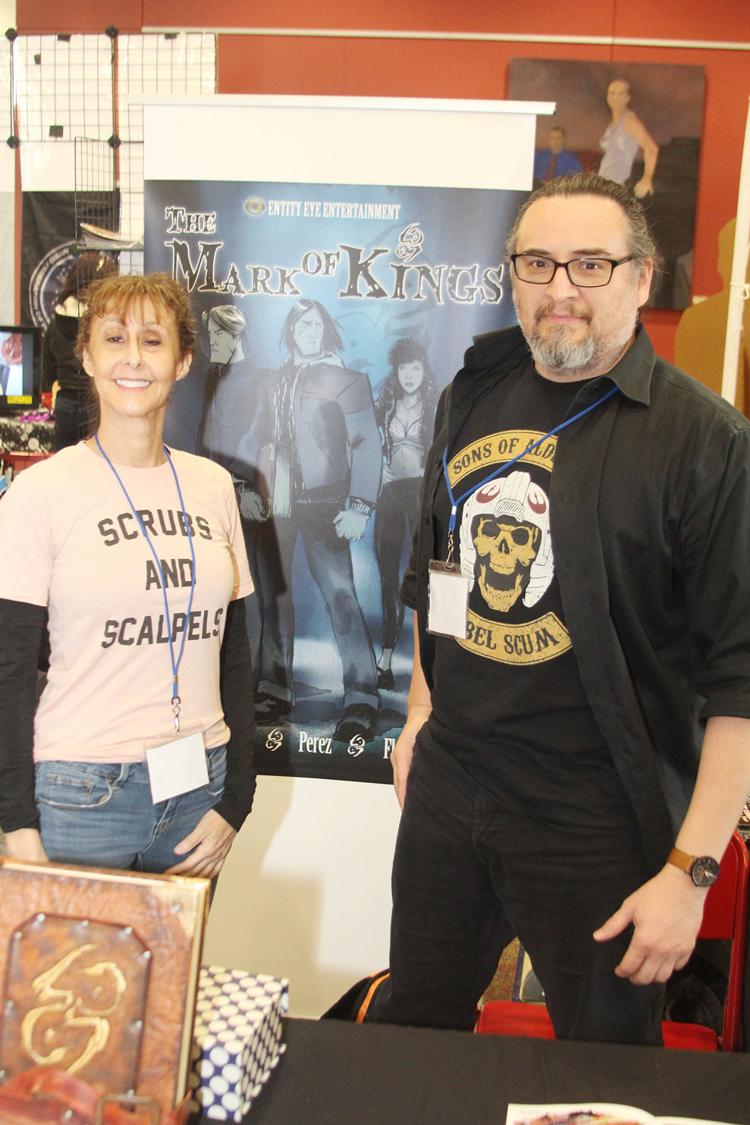 Q: What is it about the medium of comics that attracts you versus the fine arts fields, such as painting or sculpting?
A: Comics are an engaging art form that is easily accessible at any age. They are visual, imaginative and emotional. There's a comic for everyone!
Q: What are your thoughts on writer/artists? What does writing your own stories do for you in terms of your design process? When you work with a writer, do you prefer co-plotting, being given the plot or working from full script?
A: As writers we try to establish and maintain a good relationship with our artists. Their vision for our story often makes the comic better. Good communication is important.
Q: Social media and digital have made it easier to get your work in front of potential fans and buyers, but they have also created a very full field of creators competing for attention. What are you doing to get your work noticed, appreciated and purchased?
A: Social media is an important tool to develop and maintain fans. It gives independent creators more opportunity to be seen and supported. While the field may seem very full, we believe you can't have too many comic books. We also enjoy vending at comic-cons, where we can meet comic fans and other creators. Additionally, we have developed a good professional relationship with a few local comic book stores.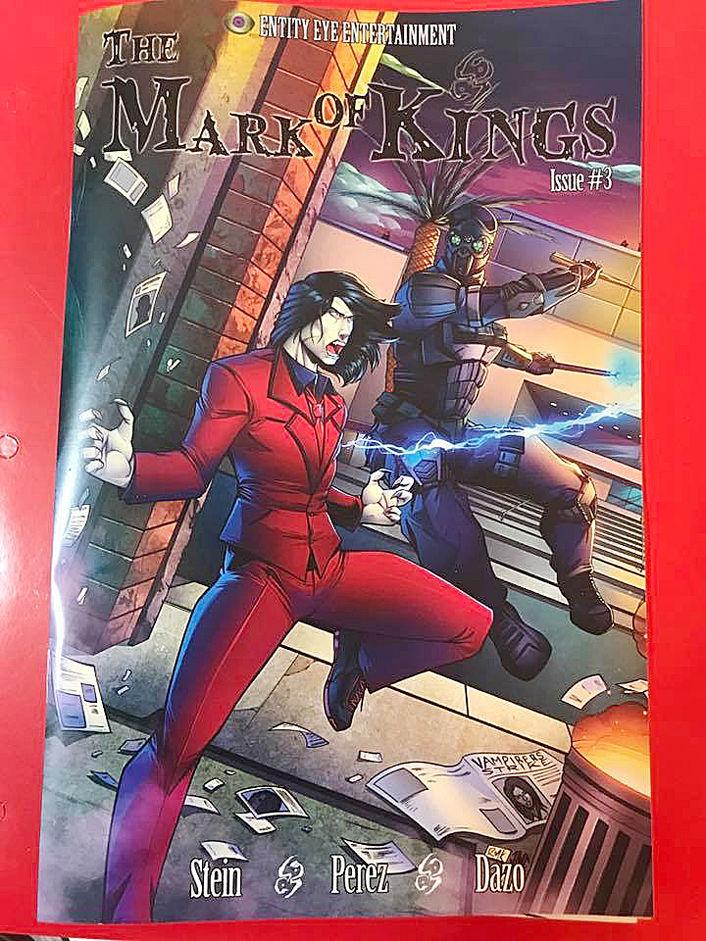 Q: It seems almost every creator-owned work today is formulated as both a comic and a movie/TV pitch. What are your thoughts on the current fascination with comic book properties in film and on TV — will it last or do you see another trend taking its place (and if so, when)? Do you see your work making the transition to the screen, or do you want it to remain exclusive to comics?
A: Comics are ultimately great stories, and the TV and film industry are always in need of great stories. Films and TV shows developed from comics often come with their own fan base, which is financially beneficial to the projects. But they can also bring new audiences to comic stories. As long as comics can provide great material, we will continue to see them brought to life in different mediums.
The Mark of Kings actually started as a film script. We reworked it for a comic book so more people would be able to have access to the story.
Q: Tell us about the project(s) you are currently working on, and where can people purchase your work.
A: Anyone interested in The Mark of Kings can check us out at Gila Valley Comic-Con as well at our website, www.Entityeye.com, IG at @Themarkofkings and Facebook at https://www.facebook.com/TheMarkofKings.