Safford and the surrounding area have produced many notable, if not memorable, men. One of them was Albert George Stevens, known as "Ab."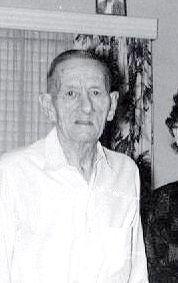 He was the oldest son of our Sheriff George Stevens from a second marriage to Eloisa Michelana. Ab's brother was the B movie actor Carlos Stevens, who appeared in dozens of Hollywood movies.
Ab was born in 1886 in an adobe shack in Solomonville, not far from the courthouse. He was a precocious kid, sometimes in trouble, but elusive from it because he was the sheriff's kid.
He loved to gamble, drink and chase women. In 1909, he was fined $40 for carrying a concealed weapon, which to me seems like a minor concern for those times.
He worked off and on in the Sheriff's Department and the courthouse in his teens.
By 1914, Ab had decided he wanted more than what was available for him in dusty old Solomonville, so he applied and was accepted into pharmacy school in Atlanta. In 1915, he was the pharmacist and the manager of the Thatcher Pharmacy located in the new Damron building in Thatcher.
For some unknown and long-forgotten reason, he grew tired of this profession and was again on the loose by 1916. His services were used often as a Mexican-speaking interpreter in the Solomonville Courthouse, much like his older half-brother, James, did as an Apache interpreter.
During this time, his reputation preceded him, his being a hard drinker and gambler. Despite alcohol and games of chance being forbidden by law here, Ab never slowed down.
During this time period, horse racing, bull riding and cock fighting, as well as the well-known bulldog-badger fights, were great entertainment for the menfolk.
It was on Feb. 22, 1918, that a monumental struggle, considered fun at the time, took place. It seemed that Richard Layton Jr. had been bragging about his ferocious bulldog and telling those who would listen that his dog could lick anything that came down the pike. While Layton was sitting in the Sheriff's Office one afternoon, Ab Stevens returned from a tour of the basement, where he went to see that the combination on the "booze vault" had not been tampered with by several suspicious-looking men who had been seen in the area.
At this time, Ab heard the braggadocio talk of Mr. Layton and spoke up, saying, "Can he lick a badger?" Layton replied, "You bet he can," and Ab said, "You're on."
Ab had somehow obtained two badgers from a bootlegger to let him go that very morning, so the fight was on and everybody hurried to the grounds behind the courthouse. Layton's dog was an ugly brute who seemed disinterested in much of what was going on.
Ab showed up with a box with an inch rope dragging behind. The badger was yanked from the box and the game was on. The dog made quick sport of the badger, so Ab handed over the $10 bet, which was precious walking around money at the time.
Before the crowd disbursed, Ab asked Layton if he wanted a try at the second badger and Layton laughed and replied, "Sure, the money is good."
The second bout was as exciting as the first, but the badger succumbed to the grip of the dog and died as quickly as the first. Ab reluctantly handed over another $10, which really put him in a pinch, especially when he had to explain it all to the Mrs.
Ab was always up for gambling, drinking and womanizing, which was probably why he was married three times.
In September 1921, Mrs. J.A. McNeil, Mrs. H.E. Cooper and Miss Daisy McCollum were strolling down Central Avenue when they walked in front of the Olive Hotel. The three were able to see from the street that a game of cards was taking place in one of the front rooms, with booze bottles noticeable on the table. The three reported the doings to County Attorney E.L. Spriggs, who, failing to find the sheriff, called upon city Marshal Jacobson who made the arrest of the following men: Ab Stevens, Henry Clifford, Wilbur Ijams, Jim Anderson and a Mr. Wines.
All were directed to appear before Justice Bilby for trial the following day. Other men were in the room, including Mr. Horn, Mr. Webster and Mr. Tanner, but, for reasons unknown, they were not arrested. They probably had their hands in their pockets.
The men asked for a change of venue, and one was agreed to go to Thatcher before Judge D.D. Phillips. Twelve jurors were drawn and six were chosen.
Marshal Jacobson, Mrs. Cooper, Mrs. McNeil and Miss McCollum were witnesses for the prosecution, and Ab Stevens and Mr. Horn appeared for the defense. Arguments were made and the case went to the jury, who deliberated three hours before returning a verdict of not guilty.
Those with opinions at the time believed the general public were accepting of the vices involved in drinking and gambling, and the ordinances against were just a nuisance against the public.
It was during our recent ghost-hunting excursion on the second floor of the Riggs building where John Howard pointed out the door at the top of the stairs to the upstairs and where a bottom of a Folgers can was attached to the door with a nail so that it could be moved to the side to reveal a peephole. Mr. Howard told us that the upstairs had been used often as a place to gamble, drink and womanize by his father during the 1920s and possibly later and that old Ab Stevens was often a visitor. If the police planned a raid up the front steps, creaky steps could alert those upstairs to take a speedy retreat down a rear set of steps.
Ab Stevens served as the selective service administrator at the Graham County local board during World War II and had to fill out a registration card himself to do so at age 56. The young men had to appear before Ab at the Armory Building to fill out the papers to be drafted and, I would guess, to enlist as well. My brother, Farrell, remembers shaking in his shoes when he had to appear before Ab because although World War II was over, Korea was in full force.
During all those years, Ab served in social organizations and fraternal groups, including the Shriners, the Odd Fellows and the Elks, and seemed well known by most everyone. I could not find anyone who spoke ill of old Ab, but then almost everybody is now dead.
Ab was a town character who assumed many trades and vocations over his Valley lifetime. He seemed well known and liked by most who remember him, and, of course, he was sandwiched between Sheriff George Stevens and Sheriff Harold Stevens.
I find him interesting and wish I could talk to others who knew and remembered him and his antics. They make for good history.