It all started in Bisbee on Dec. 8, 1883, when five men rode into town and walked down Main Street to the Goldwater and Castaneda store.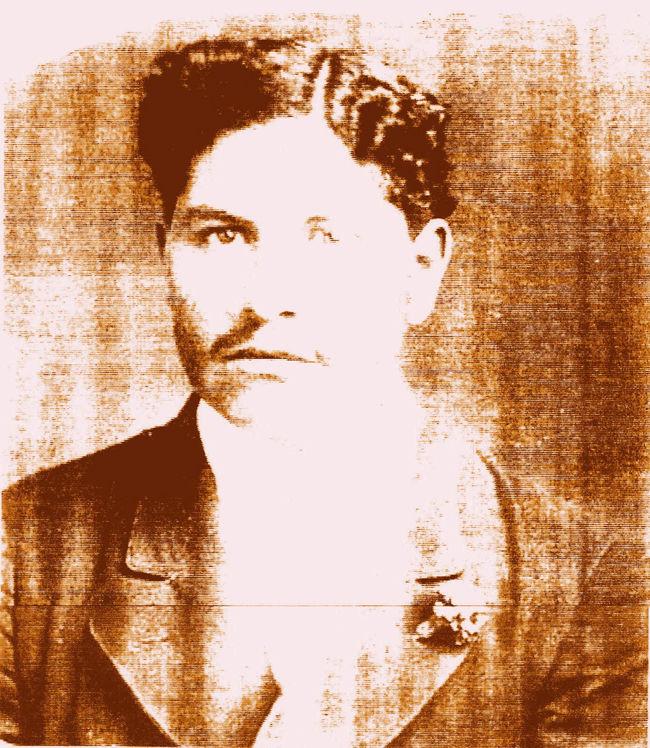 The men were hoping to find the mine payroll in the safe but only found a few hundred dollars and a gold watch. As the robbery was taking place inside, townspeople recognized that a robbery was in process.
Outside the store, the two men posted as lookouts became anxious and started shooting. When assayer J.C. Tappenier exited the Bon Ton Saloon next door, they ordered him to go back in, but he refused and was shot.
Next, Cochise County Deputy Sheriff D. Tom Smith, who was eating dinner at the Bisbee House with his wife, heard the commotion and ran outside. The robbers ordered him to go back in, but Smith yelled back, "I am an officer of the law," before he was promptly killed. A local man named Indian Joe was shot in the leg, and it was reported that a wild shot killed Mrs. Annie Robert and her unborn child.
The outlaws — Daniel "York" Kelly, James "Tex" Howard, Omer W. "Red" Sample, Dan Dowd and Bill Delaney — rode in different directions after splitting up the spoils. Two posses were dispatched in different directions from Bisbee.
Tex Howard and Red Sample rode north to Clifton and bragged about the holdup while consuming a meal at Maud Elby's boarding house. They then rode northwest about 35 miles and set up camp at Happy Jack. They swore to gather men along the way and return to serve Clifton the same as Bisbee.
By the time the locals realized the two robbers had been in town and alerted the authorities, it fell upon Nicholas Olguin, a recent arrival from Silver City, N.M., and a well-respected leader of the Mexican faction in town, to pull a posse together made mostly of fellow Mexicans and head after the two. His 13 men rode up the Blue River, where they encountered Red, who was alone and cleaning his empty guns. His was an easy capture.
When found farther up a narrow canyon, Tex surrendered to the posse, saying that "he did not propose walking into a graveyard."
When Nicolas Olguin and his posse returned to Clifton with the two men in custody, most of the people in town turned out to welcome the men home and honor them for the capture of the two outlaws.
It had been only a few weeks since Nicholas Olguin's house had been fired upon by rustlers and he had organized a posse then to go after them.
They came upon two men in a camp, and he ordered them — in English and Spanish — to throw up their hands. The two in the camp, possibly thinking they were being accosted by outlaws themselves, began to fire at the posse. The posse killed both men. The coroner who was summoned determined the men were from the vicinity of Duncan and that they had taken up some land where they camped.
The posse had killed two innocent men named Clemmons and Wryscarber (must have been phonetically close because I have never been able to find anyone in America by that name). The feeling in Clifton was feverish over two white men being killed by Mexicans.
At the mine, the Mexican sentiment was in favor of Olguin, but along the Gila River, the opposite was true, with whites branding Olguin and his posse as being murderers. Tensions ran high, and a race war between the opposing factions seemed to be a possibility.
Olguin feared for his life, and if not for the two Bisbee robbers coming through town and him and his contention of Mexican men riding after and capturing them, Olguin's life in Clifton would have been over.
In fact, Olguin and nine of his posse were taken to Solomonville by Deputy Sheriff Hill on Dec. 23 on a charge of murder. They were released on a writ of habeas corpus because of the lack of the bodies of the two men, and the mistaken murders of the two men eventually lapsed from memory.
Because of the bravery and resolve of Nicholas Olguin in the capture of Red and Tex, William Church, president of the Detroit Copper Company in Morenci, presented Nicholas Olguin with a costly saddle, which he purchased in Denver for him. H.C. Hooker, a rancher from Cochise County, sent word to Olguin that he desired to present him with two blooded saddle horses.
And so a man who had been vilified in December 1883 was a hero in January 1884.
The five men who robbed and killed in Bisbee hanged together in Tombstone, while the mastermind of the robbery, John Heath, received a life sentence in the Yuma prison. However, he was taken from the jail by a mob and hanged from a telephone pole in Tombstone before he could be moved to Yuma.
Nicholas Galaz Olquin died at El Paso, Texas, in 1922, still a hero to those who remembered him.