A man by the name of James Addison Reavis landed in Arizona with the most audacious scheme to ever plague our state and us here locally.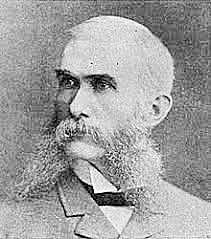 My first introduction to this man of the past was during the mid- to late 1950s, when I went to see a movie playing at the Safford Theater by the name of "The Baron of Arizona," starring Vincent Price. Since I saw it with my cousins at the ages of 8 to 12 and it starred Vincent Price, we expected some type of horror movie. When we realized it was a dry drama, we probably talked, laughed and did worse than our usual bad behavior during the movie.
I don't think I took much away from this movie as far as historical knowledge. Since then, I have seen the same movie a couple of times and have realized the local historical significance of the subject matter.
Reavis titled himself the "Baron of Arizona," when he came up with a phony family lineage that started with Don Nemecto Silva de Peralta de la Cordoba. That was quite a mouthful, which impressed some of those at the time who heard it. This created-out-of-thin-air-immigrant to Mexico person was supposedly given the title of Baron de los Colorados by King Ferdinand VI in 1748, along with a large swath of Southwest land. This land grant claim was almost 12 million acres that extended from west of Phoenix to Silver City and to include our own newly minted communities of Solomonville and Safford.
Once the land grant was forged and presented to territorial authorities, Reavis had to figure out a way to lay claim to it. He found a penniless 16-year-old orphan girl in Spain, whom he christened the "third Baroness of Arizona," whom he married, thus giving him claim to the land grant.
During the years that Reavis ran his scam, he collected $5.3 million in cash and promissory notes — which would be $157 million in today's money — by selling quitclaims and investment plans. To pull off this scheme, Reavis forged documents and placed them in government collections ascertaining the veracity of the grant.
Reavis' first action on the fictional grant was in October 1882, when he came to Safford and filed papers with the Arizona Territorial Probate Court here, which was small and Reavis believed to be his best bet to start his plan. Reavis then began selling quitclaims to the gullible settlers who feared losing everything they had worked for.
In many cases, the land was all they had. These quitclaims resulted in a sizable fortune for Reavis, but his biggest scores were when he received $50,000 from the Southern Pacific Railroad to settle titles and attain legal rights through New Mexico and Arizona territories. He also received $25,000 from the Silver King Mine for releases and rights.
In 1884, Reavis started running into problems from public groups and court rulings. Reavis decided to extract himself from these problems by leaving for Spain. He returned to Arizona in 1887 with his new wife that enhanced his claim to the grant.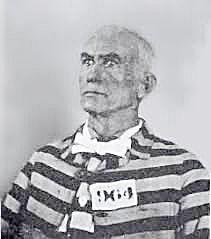 By 1896, all the claims were exposed as frauds. He was brought up on trial at Santa Fe, N.M., for attempting to defraud the U.S. government. He was found guilty and sentenced to two years in the Yuma Territorial Prison and a large fine.
When he was released from prison, he faced hard times and ended up in the Los Angeles County Poor Farm in 1913. He died penniless in Denver the following year.
He almost pulled it all off and was so close to being our royalty of the Southwest.