I would guess that perhaps half my reading audience remembers the Gay Nineties-appearing Gaslight Restaurant and/or the Matador Bar situated just north of the Buena Vista Hotel.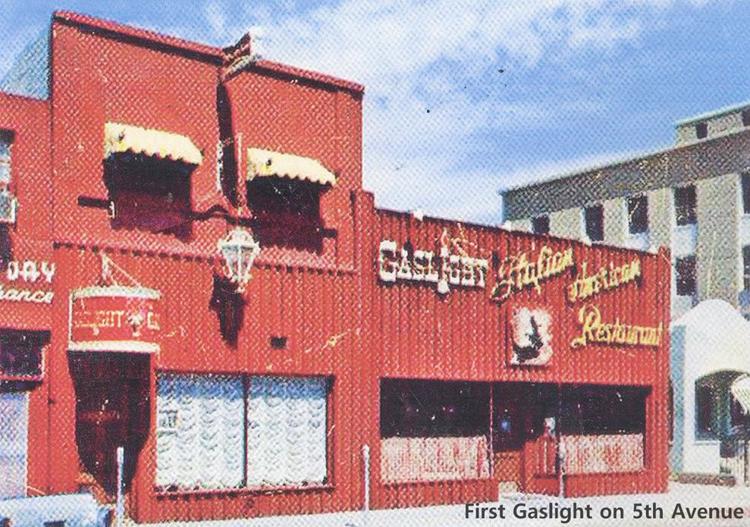 I was a preteen when my parents first took me to the Gaslight in the late 1950s. It was impressive to me because I had never seen anything like it, especially in Safford.
I remember my father telling me that we were going to eat at a place that he thought could be described as looking like a St. Louis brothel. Of course I had never thought what that would look like, but it stuck in my mind all these years later.
Unfortunately, I never went to the Matador but did see the interior as I walked by on occasion. It did not impress me much, although many of my friends recall raucous Friday and Saturday nights spent there in their late teens and early twenties.
It was only a few months ago that I learned so much more about the two places. It was through a conversation with my brother, Farrell, whom I was probing for information about his younger years, that I learned interesting information about the two businesses and his association with them.
It was Farrell who decorated the first Gaslight location in the old Rawson Funeral Home adjacent to the Post Office. He did everything from finding interesting light fixtures to the seats and wall enhancements, and he even carved the front door. When the Gaslight moved to the second location next to what had been the Tap Room bar, Earl Perrin, the Buena Vista owner, again asked my brother to do all the decorations and interior design.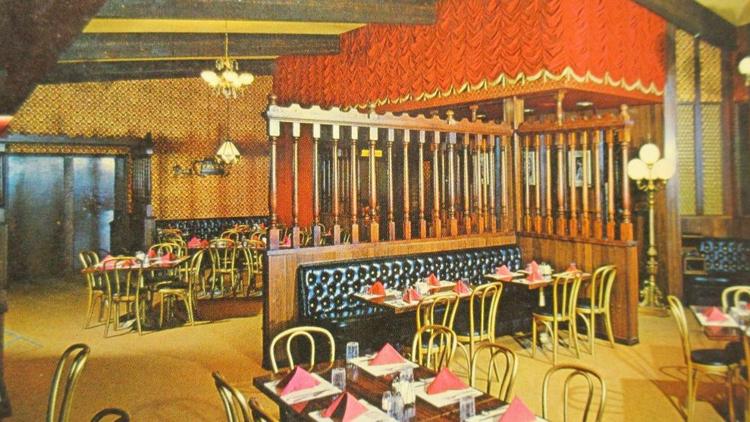 Farrell, who was then working at Trader Jack's Furniture along with my father, took on the job with gusto. He designed the layout and bought and hung the red velvet wallpaper. He found and purchased the Victorian- looking seating and installed the light fixtures depicting a fancy business of old.
In addition to working on the Gaslight, he began transforming the old Tap Room bar into what was to become the Matador bar. He traveled to Mexico to have lighting fixtures made and hand-painted the walls with old Spanish-appearing scenes. I did not find out if he came up with the round revolving stage, but that would not surprise me, either.
The Matador Bar had the biggest country music stars appearing on a regular basis, and it is only now that we recognize how this did more to enhance Safford as a showplace for recognizable music acts unparalleled for a small venue in a small town.
My brother even played the backup drums in 1959 for George Jones on the first live performance of his number one hit, "White Lightnin," at the Tap Room patio, predecessor to the Matador Room. My brother admitted that he messed up the drum backup so badly that he should have been thrown out of the place, but George Jones did not seem to mind. Dave Murphy, from Richard's Music, was there, too, playing along with Farrell. George Jones was probably drinking heavily on that occasion, as he was known to do that when live on stage.
It was in the late '50s when a fire ravaged the Buena Vista Hotel and did considerable damage to the adjacent Tap Room, after which new owner Earl Perrin decided to go all out and build the Gaslight and Matador. He seemed to have unending resources to fund his adventure in Safford, most of which was supplied by his father back in Chicago. I heard today that he received $100,000 a year from back home and, if needed to fund his high-priced singers, much more than that.
After Perrin was somewhat asked to leave town, Randall Lindsey bought both businesses and ran them for a few years. A succession of owners followed him until Bob Bell acquired the property and razed the buildings.
For those of us who have been here long enough to remember the Gaslight and Matador, all of us have a recalled story involving one or the other, and I delight in hearing them.