WHITERIVER — During its regular meeting on Aug. 5, the White Mountain Apache Tribal Council met with San Carlos Apache Tribal Chairman Terry Rambler and Vice Chairman Tao Etpison to reaffirm the White Mountain Apache Tribe's support of opposition to the federal land swap for a new copper mine near Superior.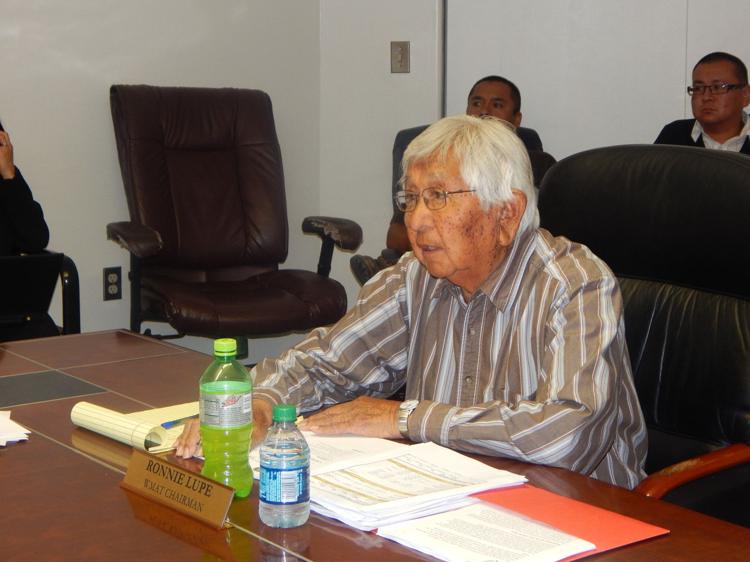 The San Carlos Apache Tribe is calling for Oak Flat to be exempt from a land swap between the federal government and Resolution Copper. The tribe considers Oak Flat to be holy and sacred ground and should not be mined.
"Under the Land Exchange Act, the U.S. Dept. of Agriculture must conduct an Environmental Impact Statement (EIS), which is a government-to-government consultation with tribes that are impacted by this act. Even though the act says this, in the end, Congress has already approved the land transfer, no matter what anyone says. So the best option is to just repeal the act. The EIS will take some time, and it may be up to 15-20 years before the mine will even begin full operation. We want this process to be transparent so everyone can see the damages this block caving mining method will cause the land, water and air in the immediate and surrounding areas," Rambler told the White Mountain Apache Tribal Council.
The White Mountain Apache Tribal Council vote in support of the San Carlos Apache Tribe's efforts was unanimous.
"We recently had an Apache Alliance meeting, and we passed a resolution supporting the repeal of the land exchange. We, as Apaches, have been hurt for too long, and we have been robbed not only of our land, water, but also of our natural resources," White Mountain Apache Tribal Council Member Theresa Larzelere said.
In addition to tribal support, the San Carlos Apache Tribe's efforts have the support of U.S. Rep. Raul Grijalva, D-Ariz., who introduced a bill to repeal section 3003 of the National Defense Authorization Act, the section that allows the land swap.
"We have had other congressional legislatures join as co-sponsors, and we now have about 29 members of the House of Representatives that are co-sponsoring the bill. We appreciate Congressman Grijalva and his colleagues that have co-sponsored this bill," Rambler said.