THATCHER — What better way to demonstrate the value of raising cattle than with a light snack?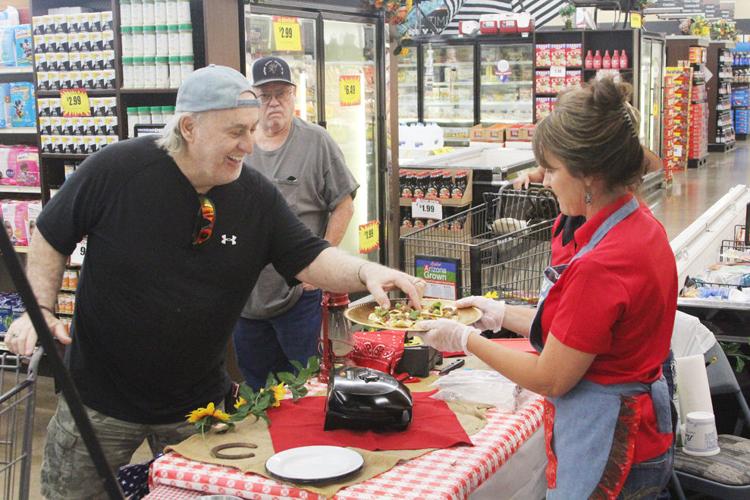 Graham County Cattlewomen were at the Bashas' store in Thatcher on Saturday to demonstrate its mission, "To promote beef through education and outreach activities to Graham County residents and visitors."
The group prepared samples of food from beef, showing how to make delicious items from even the cheapest cuts.
"We're part of the Cowbelles, who have been around for 100 years," said Bunny Dryden, of Black Rock Ranch, south of Fort Thomas.
"We want our younger generation to start understanding and appreciating the value that beef brings . . . the nutrition and all of the things the cow brings: the ball bearings, the tire, the makeup, the medicine, the jelly Gummi Bears and all these amazing products we use throughout our day. We can't go without a cow every day."
The Cattlewomen also informed visitors to the store about just how much ranching takes place in area.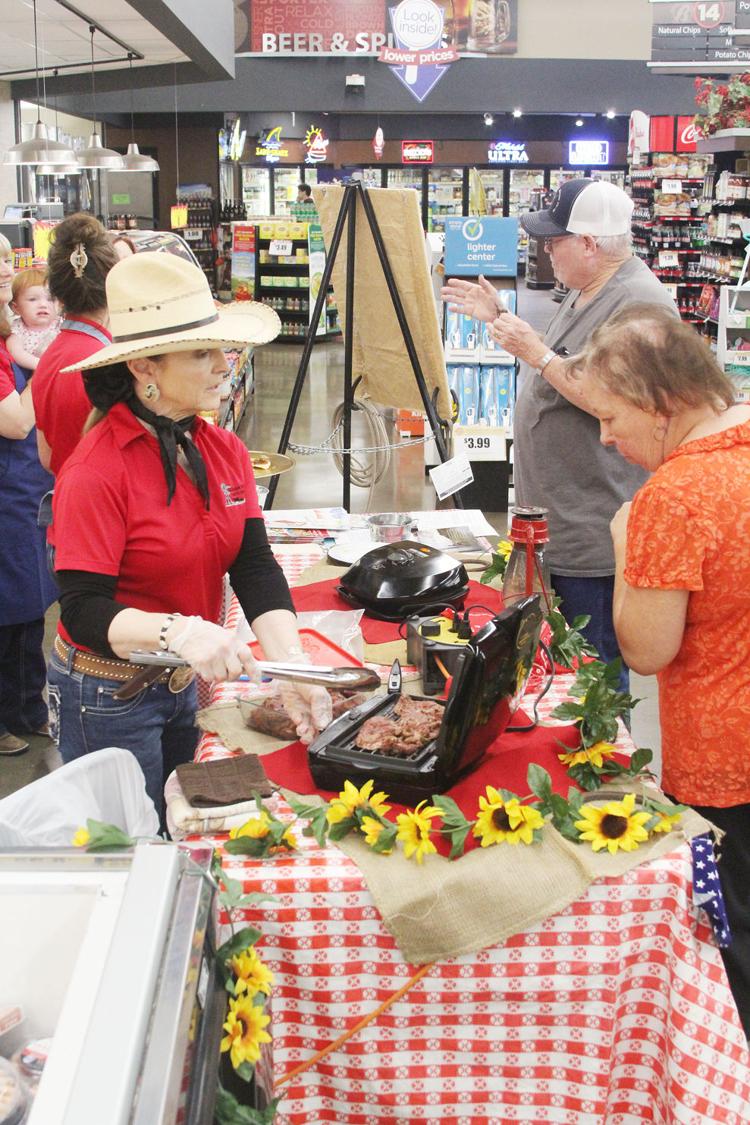 "Within Graham and Cochise counties are some of the largest ranches (in Arizona) being managed," Dryden said. "It's a large industry, and we have a large economic impact. The state leans on dollars the ranchers produce for schools and taxes. The ranch industry has gotten us here because of the way we've grown, and we understand the value of the land and the natural resources."

The next outreach event for the Graham County Cattlewomen will take place in October, when local fourth-graders take part in Ranch Day, an opportunity to experience a snippet of what happens on a ranch on a typical day.
"What that does is introduce fourth-graders . . . to all the ways that ranching impacts their lives. They get to see a branding on a cowhide or on wood, they get to create their own brand, they understand all the products that come from a cow and the fact that there are still ranchers," Dryden said.