The State of Arizona has diagnosed 163,827 cases of COVID-19 and 3,304 deaths since the start of the pandemic. The state reported 1,813 new cases Monday morning and no new deaths.
Graham County's COVID-19 cases jumped by 30 Sunday and Greenlee County's increased by four.
According to their respective health departments, the total number of cases documented in Graham County is 396 and Greenlee County 52.
There are 101 people awaiting test results in Greenlee County. There are so many labs conducting tests in Graham County, health officials said it's difficult to determine how many are waiting results in that county.
Eighty-three of Graham County's patients have recovered and six have died. Twenty-eight Greenlee County patients have recovered and two have died.
According to the state, Cochise County has documented 1,399 cases of COVID-19 and 42 deaths. There are 1,372 active cases currently.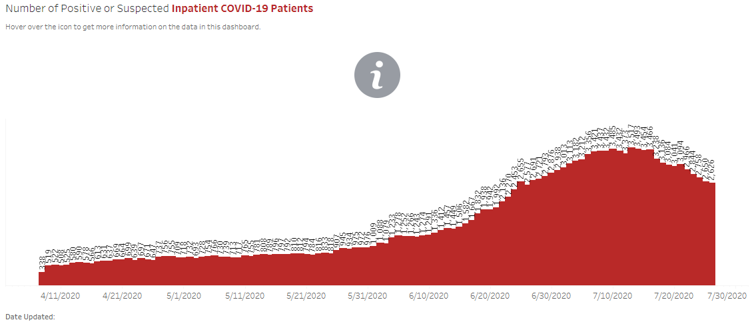 The number of people hospitalized with COVID-19 has been decreasing relatively consistently since July 16; as of Sunday there were 2,626 statewide with 820 in ICU and 567 on ventilators.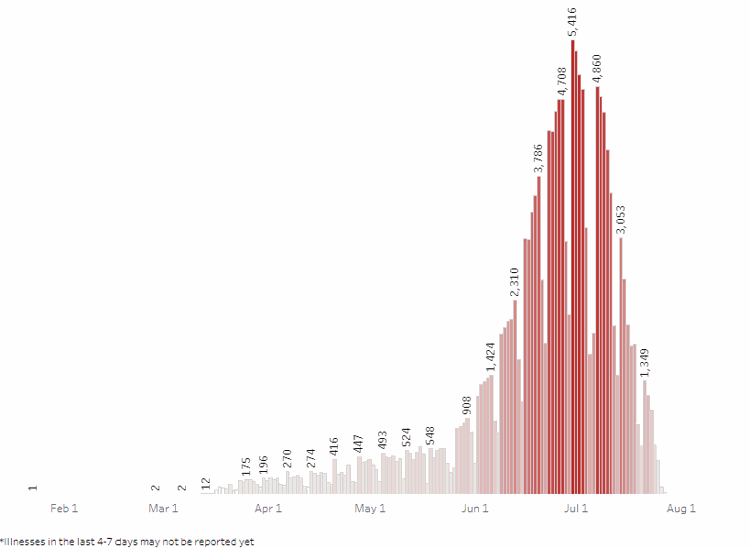 The U.S. Centers for Disease Control reported 64,582 new cases and 969 deaths Sunday. The total number of cases nationwide since the start of the pandemic is over 4.1 million. The number of people who have died is 145,982.