The possibility of a mask mandate will be discussed at the Pima and Safford council meetings Monday night and the Town of Thatcher is considering a special meeting to discuss the same.
Pima Mayor C.B. Fletcher called for a special meeting Monday night following a meeting Thursday with Graham County Health Department Director Brian Douglas, Mt. Graham Regional Medical Center CEO Roland Knox and other mayors and town managers.
During the meeting, officials learned the hospital is at near capacity and is scrambling to find nurses because 20 are out sick, Fletcher said.
"My recommendation is to do a mandate," Fletcher said. "We have got to do something, the numbers are growing exponentially."
If the hospital finds itself over capacity and other hospitals in Arizona are unable to take more patients, hospital officials will find themselves in a horrible position, Fletcher said.
"They'll be in the position of having to decide who lives and who dies," Fletcher said. "That's a dramatic statement, but that's where we'll be at."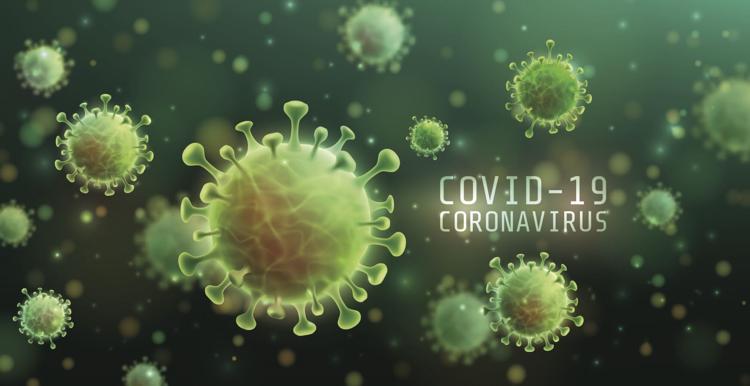 The Gila Valley saw over the summer that masks work, but then residents let their guards down, Fletcher said.
"Now it's back and it's worse than ever," he said.
If Arizonans will start wearing masks again, the state won't have to shut down businesses again, Fletcher said.
"They'll help preserve our businesses, it'll help keep our businesses afloat. Another closure will kill them," Fletcher said. "By kill them, I mean financially."
Pima Town Manager Sean Lewis said he will be asking the council to issue a plea to the Graham County Board of Supervisors to implement a mask mandate.
Unless a mask mandate is implemented county-wide, it won't do any good, Lewis said. 
"My fear is that if we wait for the state to do something, it's going to be another shut down," Lewis said. "We've got to show the governor that we're trying to get the numbers down."
Lewis, who is recovering from COVID-19, said the virus caused his normally mild asthma to flair up.
"I think when people are healthy, COVID-19 isn't that treacherous, but if it can affect me, with my very mild asthma, I really worry for the people with emphysema and COPD (chronic obstructive pulmonary disease)," Lewis said.
Pima's council meetings will be closed to the public for the next month because of the virus; Monday's meeting will be streamed live on the town's Facebook page, Lewis said.
Safford City Manager John Cassella said the mask mandate is on the agenda as a discussion-only topic. Council members will hear a presentation from the Graham County Health Department and how he proceeds will be dependent upon what direction he receives from the council, he said.
Thatcher Mayor Bob Rivera said he is considering calling for a special meeting to discuss a mandate, but is waiting to see what the Pima and Safford councils do.
Whether a mask mandate is implemented, everyone agreed at the meeting Thursday to participate in a massive marketing campaign, Rivera said. All businesses throughout the valley will be provided signs encouraging the wearing of masks, social distancing and hand washing.
Rivera said he believes his council, three of whom were too sick to attend this week's council meeting, is leaning toward a mandate. 
On Friday morning, 759 Graham County residents were battling the virus. Nearly 260 of those patients got ill just within the past week. Forty-eight of them were diagnosed Thursday alone.
Residents 20-44 years of age represent the highest portion of the cases, followed by children.
Graham County currently has the highest positivity rate in the state, Douglas said.
The latest figures from the Arizona Department of Health Services, which are two weeks old, show Graham County has a positivity rate of 25.4%, he said. He expects the next report to indicate a positivity rate of over 30%.
Because the virus is so new, Douglas said the U.S. Centers for Disease Control don't know if there will be such a thing as herd immunity with COVID-19. Right now, the agency is only willing to say COVID-19 patients are immune for 90 days, no longer.
Greenlee County's numbers continue to grow as well. The Greenlee County Health Department announced 12 new patients Thursday night, bringing to 74 the number of people actively fighting the virus. 
Since March, 167 Greenlee County residents have caught the virus and two have died In Graham County, 1,815 residents have been diagnosed with the illness and 33 have died.
The Arizona Department of Health Services reported 4,471 new cases statewide Friday morning and 43 additional deaths. Since the start of the pandemic, 291,696 Arizonans have caught the virus and 6,427 have died. 
 As of Thursday, 1,835 Arizonans with COVID-19 were hospitalized and 431 were in ICU. The last time this many people were in the hospital with COVID-19 was in August.
The U.S. Centers for Disease Control announced 2,045 new deaths Friday and 185,095 new cases. Nearly 11.7 million Americans have caught the virus and 251,715 have died.