Arizona's COVID-19 numbers appear to be improving with the rate of growth slowing down over the last week. The number of hospitalizations has also fallen significantly.
The number of COVID-19 cases increased 7.5 percent statewide between July 30 and Aug. 6 and Graham County cases increased 15 percent.
Between July 23 and July 30, the rate of increase at the state was 12 percent and Graham County was 37 percent.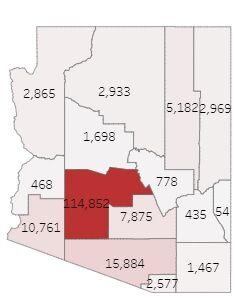 As of Thursday morning, the State of Arizona had documented 183,647 COVID-19 cases and 4,002 deaths. Graham County had reported 518 cases, 12 deaths and 136 recoveries.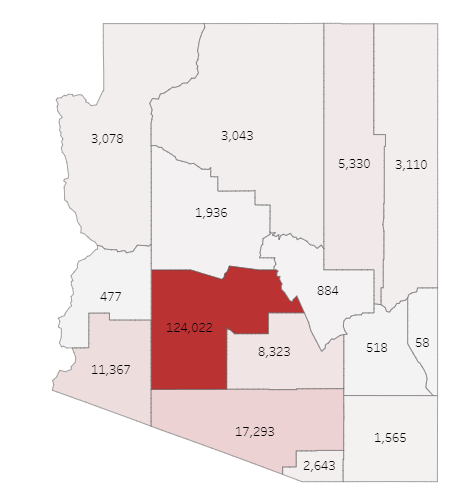 Over the last week, Greenlee County cases rose from 54 to 57, but the number of deaths remained steady at two. Thirty-nine of the patients have recovered.
Cochise County's cases have risen by 6.7 percent over the last week, from 1,467 on July 30 to 1,565 on Aug. 6. The county has lost five more residents, bringing the total number of deaths to 52. The number of people who have recovered from the illness now stands at 1,241.
The picture as far as hospital numbers looks better, too. The number of COVID-19 patients in the hospital has dropped 20 percent and was down to 1,879 as of Wednesday.
The number of people in the ICU has dropped 22 percent to 593 and the number on ventilators decreased 20 percent to 427.
On a national level, the total number of cases increased from 4.3 million to more than 4.7 million, according to the U.S. Centers for Disease Control.
The number of dead increased 5 percent to 156,311 over the last seven days. Last week, the number of victims had jumped 10 percent over the week prior.