Gov. Doug Ducey's decision to delay the start of the school year Monday came as no surprise to Gila Valley's school superintendents and they continue to prepare for the day when they can open their doors.
Part of preparing means providing surveys to parents in Pima, Thatcher, Safford and Fort Thomas to gauge how comfortable they are at sending their children back to school and to see what their concerns might be.
Ninety-two percent of the parents in the Pima Unified School District said they're comfortable if their children retake their seats — once they saw the district's game plan, said Sean Rickert, superintendent.
For example, children will not be allowed to roam freely on school grounds in the morning; instead they'll be served breakfast in their classrooms. Recess will be held grade-by-grade to help limit the number of other children they come into contact with.
Seventh and eighth graders will spend their days with the same group of children all day for the same reason, Rickert said.
Rotating classes that normally last one quarter of the school year will be cancelled, again to limit exposure.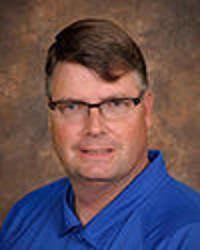 "We'll also be working with teachers to schedule time in their day for the children to wash their hands or use hand sanitizer, to make it a conscious thing that's included in their plan," Rickert said.
PUSD is also working to reduce the number of children per bus by adding bus route time and hiring an additional bus driver, he said.
"For those students who are unable or unwilling to attend, we'll offer a remote learning option to keep them moving forward in their studies," Rickert said.
A.J. Taylor, incoming superintendent for Safford Unified School District, said nearly one-third of his students' parents responded to their survey. Eighty-five percent of them said they were comfortable with their children returning to school.
Recognizing that some parents don't want their children back in the classroom and there's a chance distance learning could become mandatory again, Taylor said he has asked the state for permission to expand the district's online school, which is typically attended by 50-100 students at any one time.
The state is reviewing other requests as well this month, but it's unknown when a decision will be made, he said.
If approved, Taylor said parents would be consulted again and staffing adjustments would made based on the results.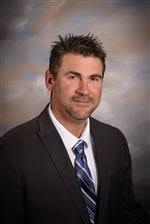 Taylor said he and his staff are mulling over multiple options to help keep their students staff. For example, increasing sanitization efforts nightly, adding hand-washing stations and making hand sanitizer more available.
At the upper levels, the district is considering moving teachers from classroom to classroom instead of students in order to limit the number of people being exposed, he said.
At the lower levels, schedules might be adjusted and playground rules created, Taylor said.
They could also go to a schedule where half the students are in school on certain days while the other half work from home online, Taylor said.
In terms of transportation, Taylor said students might have their temperatures checked before getting on the bus.
All of the school districts are preparing one plan assuming schools will re-open as normal, but they are also creating backup plans should they have to resume distance learning like they did following spring break.
Last week, Gov. Ducey issued an executive order suspending a state law that tied funding to the number of children physically in classroom seats.
He also unveiled a $270 million Flexibility and Funding for Schools and Families plan through AZCares funding. The biggest chunk is to help ensure schools do not lose more than 2 percent of the funding amount they received last year should their enrollments drop.
"The biggest thing is that students participating in remote learning programs are still counted as enrolled and present even if they are participating from home and that was the flexibility that was crucial for school districts to be able to make plans and move forward," Rickert said.
The decision will help districts in metropolitan areas especially, because they are the ones who may have to go to half days or alternating days of instruction should the need to socially distance become greater, Rickert said.
Under Ducey's order, those districts will have to provide some sort of a supervised program for kids on the off days and they'll have to have staff available to supervise those children when they aren't engaged in the on-site academic program.
"We don't have either the space or the resources to provide the supervision so for us, that basically means, that's not an option," Rickert said. "I think that's probably the case for most rural schools. They don't have the space or the extra manpower that it would take to offer that off-day childcare so the parents could return to work."
Rickert said he had planned to schedule a forum with parents to go over the survey results and their concerns, but has decided to push that off for now given Ducey's order to delay the schools' opening.
Fort Thomas Unified School District Superintendent Shane Hawkins said he shared the district's reopening plan with the San Carlos Apache Tribal Council Monday and they are getting to work on their backup plan now.
He expects that even if schools are allowed to reopen normally, a number of his students will be kept at home.
The tribe's stay-at-home order was scheduled to end Monday, but was extended until at least July 13, he said. That being the case, parent surveys will be sent out in the mail soon.
His students all have access to electronic devices, but the district is working with the tribe's Internet provider in the hopes of expanding connectivity, Hawkins said.
Thatcher Unified School Superintendent Matt Petersen said he and staff members are still in the planning stages of bringing their children back to school and their parent surveys went out last week.
He agreed with the other superintendents who said it's difficult coming up with plans when the situation keeps evolving.