THATCHER — On Feb. 5, citing financial constraints, Maricopa Community College District announced the elimination of its football programs after the 2018 season.
On June 13, Pima Community College announced its football program, and potentially golf and tennis programs, would be eliminated. While likely influenced by Maricopa Community College District's earlier decision, officials cited budgetary reductions as the primary cause.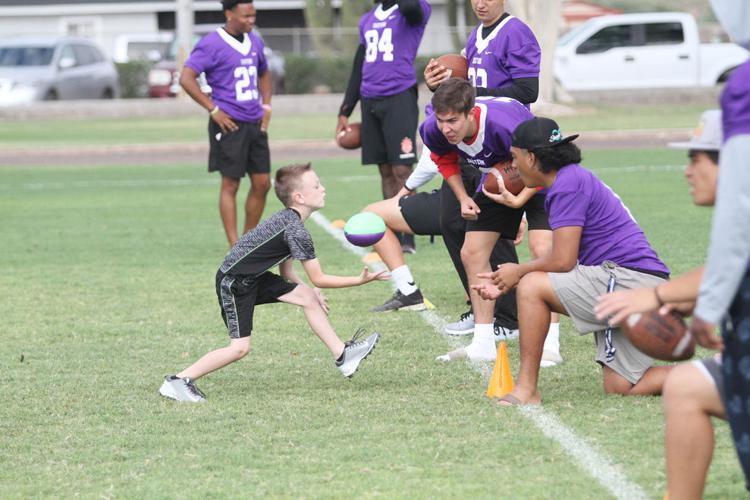 These two moves eliminated five teams from the Western States Football League (WSLF), leaving EAC, Arizona Western and Snow College left in the league after 2018.
Arizona Western has already committed to a 2019 season but nothing beyond. Snow College has just gone through major renovations to its football facility, so that program is not in question of discontinuing, just who will be left to play against.
EAC football, for the moment, is in limbo.
"I have been in conversation with Arizona Western, of course, and we are looking at all the aspects of this," Eastern President Todd Haynie said. "This is a multi-faceted decision: It is a financial decision based on enrollment (and) housing; it's based on our food services; there so many things that come into play with this decision that it's not just simply a black and white decision, it's something we need to look at from every angle. And that's why it's taking us so long.
"We do want to do our due diligence and look at it and made the right decision for Eastern Arizona College, our students and for our community."
On Thursday, Dec. 6, 2018, at the Gerald L. Hoopes Activity Center in the lobby on the north end of the EAC campus, the college will host a symposium open house to solicit input and provide information to the public on the future of the football program.
As new marketing director for EAC, Kris McBride emphasized this was not going to be a vote or a town hall-style meeting. He said there "will be booths" for the public to gather information and there will be a "comment sheet for anyone" who wants to participate.
"EAC's football has been around since 1920; it's been a major part of the community since 1920, so it's not a decision that we take lightly. We want to make sure we do what's best for the community," McBride said.
"Eastern Arizona is a community college; it is the community's college, and we want to make sure we represent what people feel and hear and think what's important to them. And so that's what we are wanting to find out," he continued. "Right now, it's too early to tell, looking at all the numbers, to see what we can do, but by Dec. 6, we hope to have some information for the public to look at. And then we will hear what they have to say about it."
In a news release, EAC Athletic Director Jim Bagnall explained what the status of the Gila Monsters program is.
"Football has been a valuable component of EAC's educational experience for many years. There are only three teams left in the Western States Football League, and we must determine if a schedule is viable, if we can operate within budget, and if it is possible to maintain a balance of costs and benefits. As stewards of public funds, EAC is responsible for the financial resources it has been entrusted with and will seek answers to these questions and more prior to determining the future of football past the 2018 season," he said.
The release also stated "a careful review is under way.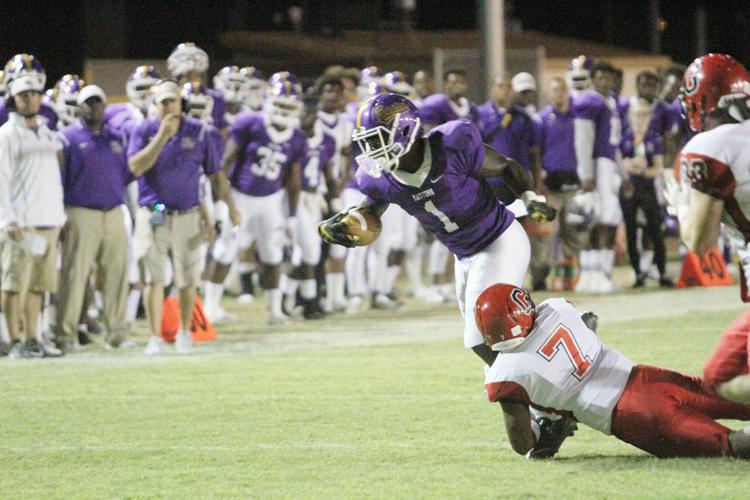 While its future is in the balance, it has been another outstanding season for the Gila Monsters football squad. On Saturday, the Gila Monsters will host the Snow College Badgers for what appears to be the final WSFL championship game at John Mickelson Stadium. The game starts at 7 p.m.
A win will likely propel the Monsters to a third consecutive appearance in the Salt City Bowl in Hutchinson, Kan. EAC will be seeking a third consecutive win.
A win there could propel EAC into another of the available NJCAA bowls on the books.
If Eastern follows the state trend of elimination of community college football, it should go out on a high note.
Haynie said there will be no special events planned around the game, expressing that focusing on a possible termination of the program would be "detrimental" to the process being undertaken at this time.
In Phoenix Community College's final game last week, there was no fanfare, no return alumni honored or acknowledgment of the end of the program.
In fact, the college failed to secure officials for the game, causing a two-hour delay in the start of the game.
PCC had a 51-year history of football competition, with National Junior College championships in 1988, 2000 and 2005.
Not just football could be impacted
"I want to make the right decision for the broadest possible audience, specifically our students, but at the same time, we need to make sure that it is something that is a viable program for the institution," Haynie said.
"And frankly, it's not just football. We make this decision with all our programs — academic and nonacademic — it's something we will continue beyond football and has for a long time."
Other programs that could be impacted are the music and media programs.
"(We have) the only community college marching band in the state of Arizona," McBride said. "We are looking at that (program) to see what that effect is, exactly."
He went on to say the college attracts 1,000 high school students to its Band Day competition, "and that's a powerful recruitment tool. I know there are different ways the band could be used if there wasn't a football program, but it is a major component to the football program. So we are looking at that. Right now, it is too early to tell."
The media program records and broadcasts games via the internet, which, in turn, gives hands-on experience for the participating students.
Another aspect is the economic impact of the program on the community.
"I don't exactly know how much the specific program impacts the community economically, but I do know the college impacts the community economically," Haynie said. "We did an economic impact study two or three years ago, and that study indicated about a quarter-billion-dollar impact on the economy of Graham County (annually)."
When asked if the football program is a moneymaker or a financial burden on the college, McBride said that answer is uncertain.
"I think that is the big question," McBride said. "That is some of the information we want to take a look at. We are taking a careful look at it right now. We want to determine if it is viable to keep."
Before EAC's 21-0 win over rival Arizona Western last Saturday, EAC head coach John O'Mera was asked about recruiting for next season.
O'Mera said, "I have not done any for next year. I do not know what our status is right now.  It makes it a little hard to move forward with recruiting, not knowing what the future of the program is."
"Hopefully, we can generate enough information by December to make that decision," McBride said.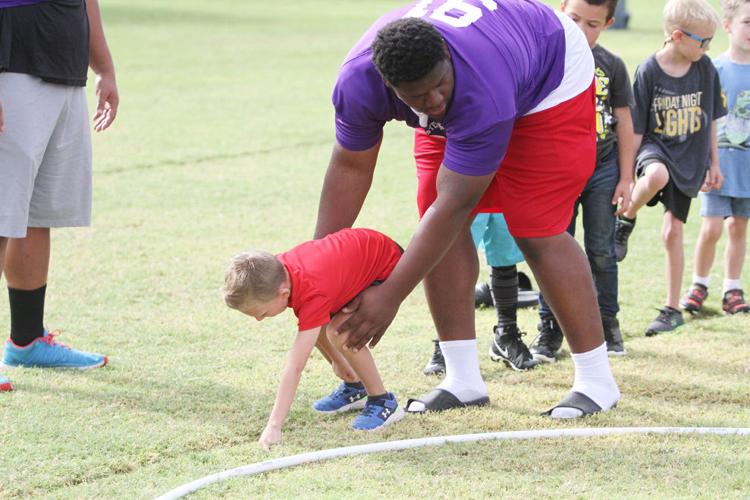 Tuesday's election could flip the earlier decision of the Maricopa County Community District. Three of the four members who voted to drop the athletic program will be replaced, and the topic could be revisited and reversed thanks to recent claims that the information that the original decision was based on was not an accurate portrayal of its financial situation.
The conditions and possible upgrades and costs to facilities have been in question by many opposed to the cancellation of the programs.
Meanwhile, schools and students remain in limbo about the next school year.
"Next Monday, there will be a whole bunch of young freshmen looking for places to go," Bagnall said, in reference to student athletes who played in the five WSFL schools during the 2018 season.
Next Tuesday, all of the team coaches and Bagnall (representing all conference athletic directors) will conduct the annual meeting in Scottsdale to determine year-end league awards and citations. Bagnell emphasized that this is a routine end-of-the-year meeting, with time also allocated to discuss other issues and topics that need to be addressed from the current year.
Even though the obvious topic of the future of football in the WSFL will be on the minds of those attending, there is no scheduled session specific to the disbanding of the WSFL. However, Bagnall said he does expect it will come up during the meeting.
If the Maricopa Board flips back to a "game on" position for 2019 and beyond, it could make Eastern's deliberations moot.
"It absolutely could," McBride said. "I don't know, I don't know; I wish I could tell you. We are looking at all options right now. We are not ready to make a decision (or) make an announcement yet. All we are saying is we are looking for the community to come out and let us know what they think. We'll present information to them at this meeting."
"It is something we are taking seriously," he continued. "We know that football is an important component of the community college for many years here; we know that (but) we also have to look at football and how it reflects the mission of the college — helping students achieve success in whatever form that may be, helping them graduate and transfer to other institutions."
So with information still being gathered, correlated, assimilated and then distributed to the public, and then a review of all that input from the public, the future of EAC football remains in limbo.
"As we move forward, we try to make the college as efficient as we can, and introduce programs and services that will benefit our students and the community. I think that impact will only increase," Haynie said.
"The last corner of this decision is this open house. I want people to know if they have comments and would like some information about the decision, they can come to this open house on Dec. 6 — it is an informational open house where people can get information. There won't be any speeches, there won't be a question and answer; it will be a chance for (the public) to get information. Then if they like, they can leave feedback on a comment card that we can take and use to gauge the community and their thoughts."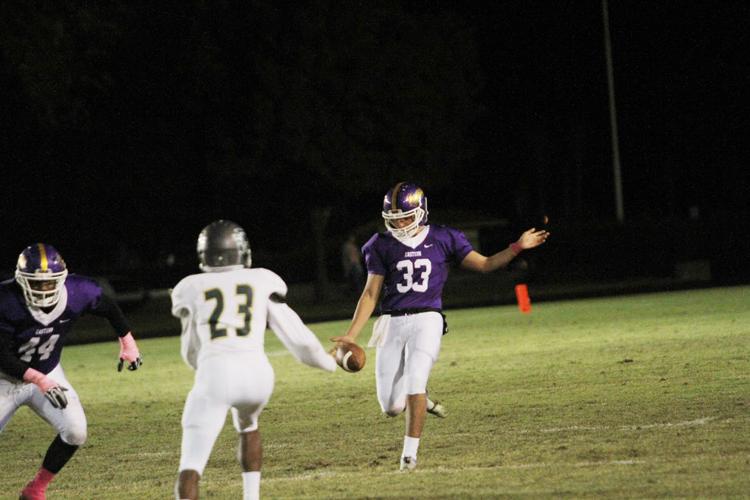 Eastern football stopped in 1993
"This is a very different decision (today) than was made in 1993," Haynie said. "This was something that was given to us. We are now trying to make the decision based on what we have available. With the dropping of five teams in our league, we have to figure out how to, quote unquote, 'pick up the ball' and continue if that's what we can do, if possible."
It was Dec.1, 1993, when Eastern Arizona College, by a board vote of 3-2, eliminated its football program after eight losing seasons in a row under the leadership of then coach Don Conrad.
A town hall-style meeting, as reported in the Courier, had 150 people in attendance and "all but three speakers of 30 people that stepped forward were in favor of keeping the program."
"A student poll conducted on campus of 400 people" was 90 percent to keep football, while a faculty vote had 64 teachers voting to eliminate the program and 36 to keep it.
Even though the meeting was to have public comment, the cake had already been baked before one person showed for the open meeting. Sides had been already chosen, lines drawn, and the public meeting was merely a formality of a conclusion that had already been decided.
When the topic of homecoming came up in 1994, there was no interest without the football team.  
In 1995, the program was reinstated, and the rest is a history of a winning program under the current leadership of O'Mera and Bagnall.