SAFFORD — The Independence Day celebration in the Gila Valley got under way with the rising sun.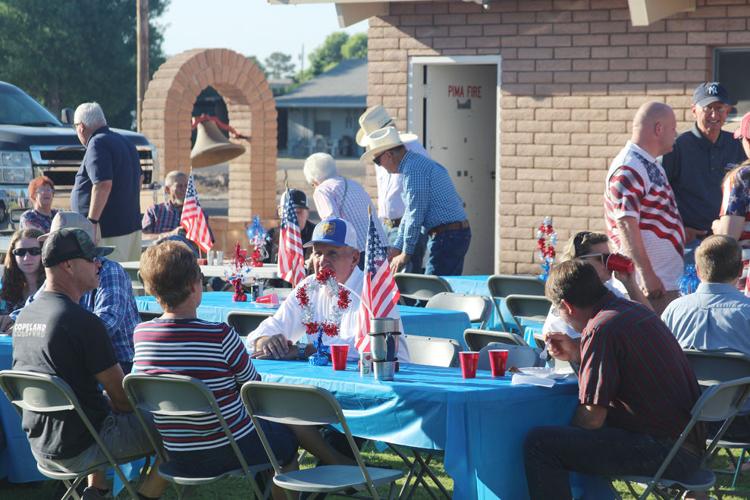 Pima started things off with its traditional patriotic program of a flag-raising, music, and an eggs and pancake breakfast in Heritage Park at 6 a.m.
Just a short time later, residents of Central gathered in the park next to the Gila Valley Arizona Temple for an all-you-can eat breakfast of pancakes, bacon, eggs (any way you want them) and fruit. Central also featured a slip-n-slide for children and a pick-up softball game.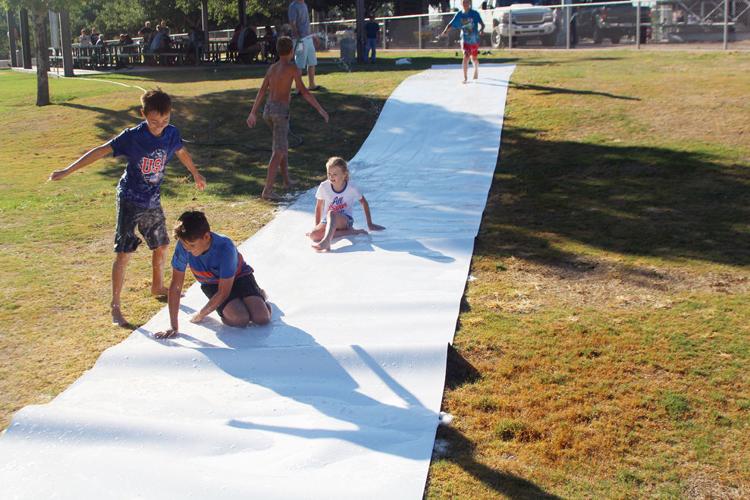 This was a year of change for Thatcher. After the fireman's wakeup at 6:30 a.m., the People's Parade led everyone to the baseball field, located next to the splash pad, and the patriotic program started at 7 a.m.
The town took over coordination of the Fourth of July celebration, with council members and town staff serving up the pancake breakfast. However, the town made sure to honor Barbara Stailey, who had started Thatcher's Independence Day celebration 23 years ago.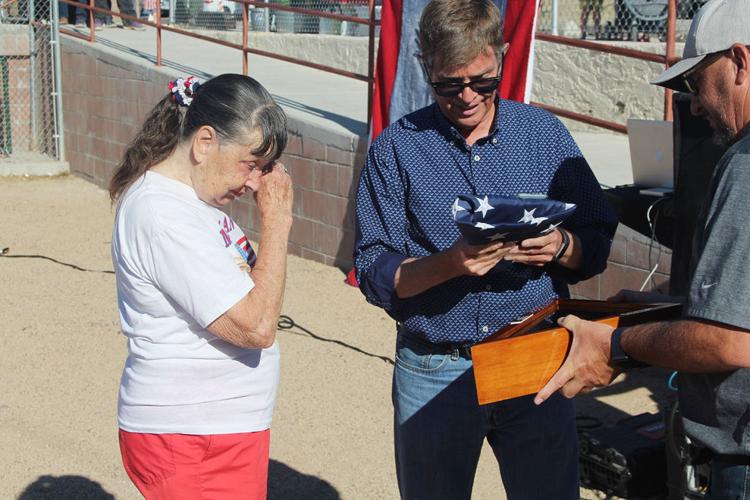 "Welcome to the celebration of the birth of this great nation," Stailey said in her final July Fourth address to townspeople.
Following a program of patriotic music, and guest speaker Cpt. Nathan Johnson, of the Army's 416th Engineering Command, who just returned home following a tour of duty in Afghanistan, children were treated to a new addition to the program — a drop of candy by parachute from a plane flying overhead. Targeting wasn't quite right — much of the candy landed in the adjacent Thatcher Cemetery — but that didn't stop children from trying to chase down the mini parachutes.
The program wrapped with children (and brave adults) cooling down from the hose sprayed by Thatcher Fire Department.
Daytime festivities concluded with the Gila Valley Fourth of July Parade on Safford's Main Street, sponsored by the Safford Lions Club. The theme of this year's parade was Let Freedom Ring, and the honorary grand marshal was World War II Army veteran Ruben Lehr.
The day closed out with Safford's annual fireworks show at night.