Jerrold Shouse was rabbit hunting in Missouri as a boy decades ago when he stumbled upon a small lump in the snow. He kicked it and it took a second to realize what it was.
He'd planted watermelon in a corner of his family's field earlier that year and had missed this one during the harvest. He took it home, cracked it open and said it might be the best melon he's ever had.
Shouse has weaved real-life snippets like that into his book "Captain Flint & Other Stories," published Nov. 30 on Amazon. The 139-page book is a collection of 16 fiction stories, many rooted in reality with names, places and dates changed.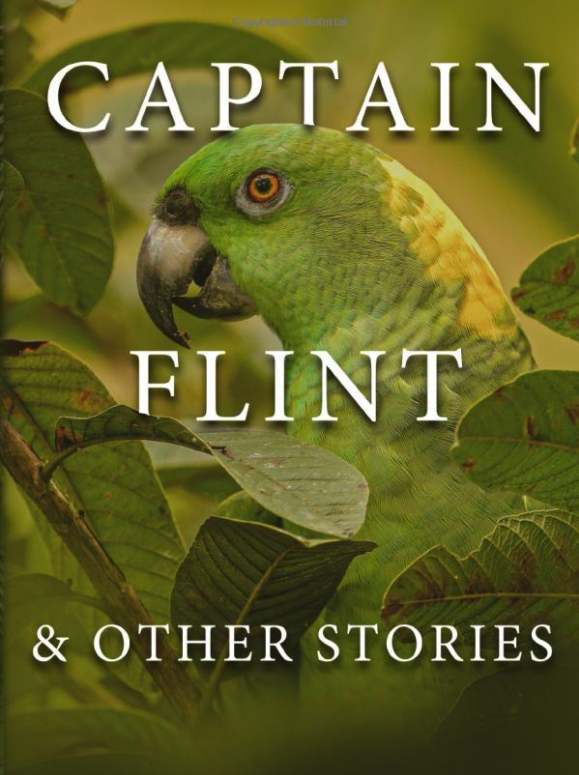 Shouse, 81, wrote the stories over the past three years. He said he's taken a creative writing course at Eastern Arizona College "three or four times" to study metaphors, learn how to build suspense and whatever else he could pick up from instructors (a different one for each class).
It's his second book. The first, written about 10 years ago, was his autobiography, "which I consider nonfiction; some people might consider it fictional," he said with a laugh. "This is my first time to really concentrate on short fiction."
The watermelon story is included in a short piece about American WWII GIs who've escaped capture in Belgium and are hungry, tired and fighting their way back to their units. They find a frozen watermelon.
Another story recounts the day his first-grade daughter was struck by a car, leaving her with a mild concussion, scrapes and bruises.
"I fictionalized it a bit but it's down-to-earth and actually happened to me and my family," Shouse said.
Another veers into the paranormal, set on the ledge of a cliff near Sedona covered in petroglyphs.
"The whole thing kind of has a strange feeling to it," he said.
It involves a journalist suffering writer's block who goes out into the country to clear his mind so he can finish a series of articles he's contracted to write "debunking ghosts and spirits."
While there, he notices a raven behaving oddly and the story takes off.
Lots to draw from
Shouse's interesting life gives him plenty to draw on.
He taught four years at the same high school he graduated from in 1958 in tiny Brookfield, Missouri. Then he moved on to retail sales for Sears, Roebuck & Co. in Iowa and left "before Sears fell through the ground."
He answered an ad for a teaching position for the Federal Bureau of Prisons and ended up teaching at Leavenworth Penitentiary. In all, he spent 20 years teaching in prisons split by 10 years working in computer programming for the Department of the Army.
He and his wife, Pat, moved to Safford 19 years ago after he retired because they wanted a small town. He'd checked out the area when he was still working with the prisons and sought a transfer to a local correctional facility.
"I came out about 1999 and said, 'I really like this place,'" he said.
The transfer didn't happen, "but we decided, hey, Safford is the place."
He wrote a column for the Eastern Arizona Courier from 2011-15.
It hits home
One of the stories in the book describes a pivotal moment in Shouse's life, and even talking about it today takes him back to 1950s rural Missouri.
"It's an autobiography with names changed and a little tweak here or there," he said. "They say a good story is real life with the boring parts left out."
After graduation, Shouse "developed a romance, so to speak" while on the senior trip that summer.
After he returned, he went into the Army and she moved to Kansas City, "because there aren't that many jobs available for locals when they graduate from high school."
They wrote and saw each other when he was home from the Army. Then Robert Ross — the name he uses in the story — saw a wedding announcement in the newspaper. It was her, and he started putting the pieces together — fewer letters, the mention of a new boy hanging around. Her showing less interest and him not quite catching on.
"I was the last one to know and the last one they expected to show up at the wedding," he said.
He didn't have an invitation but went anyway. It was as awkward as it was painful.
"I didn't become a man that day, but at least I ceased to be a boy."