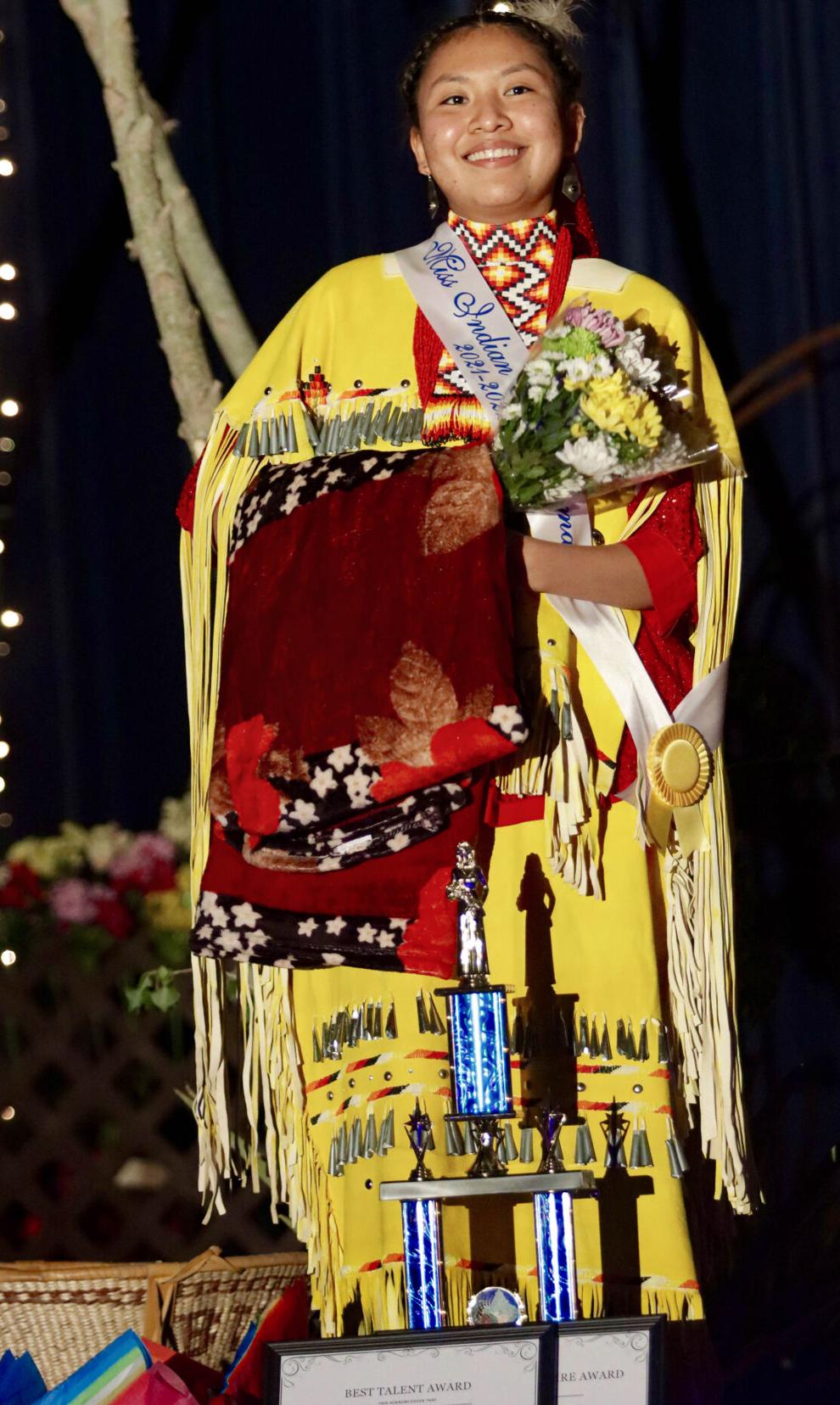 Graham County has new royalty after Fort Thomas High School student Kaylei Preston was crowned as the winner of the Miss Indian Fort Thomas Pageant on May 5.
"It feels great, I'm proud of myself. I wasn't as nervous as I thought I would be," Preston said after being crowned, "When I saw all my friends here, they told me not to be nervous. They told me to be myself, and that's what I did."
Preston competed against one other Fort Thomas High School student, Cheyanne Duane, who was awarded the first attendant prize at the pageant.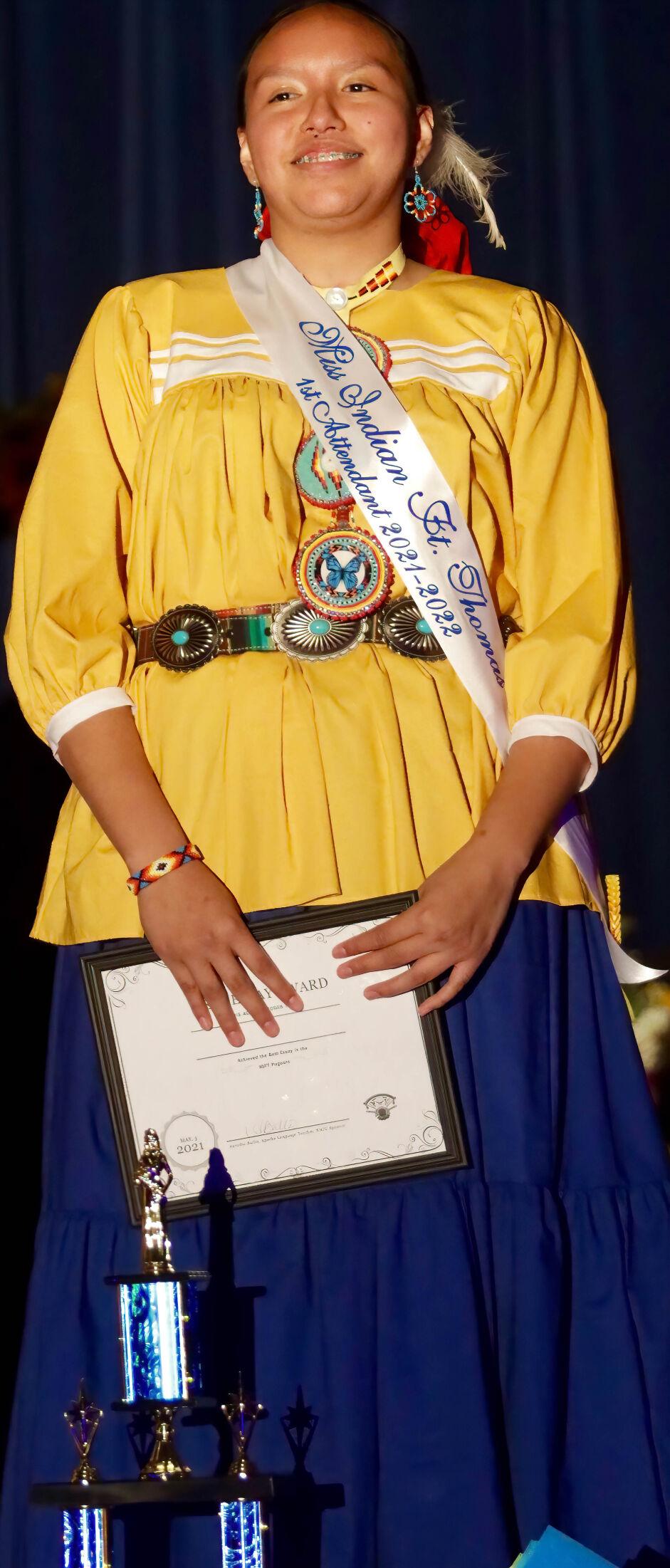 "I thought maybe it's time to get out of my shell. Maybe it's time to show who I am and to be proud of my traditions and culture," Duane said.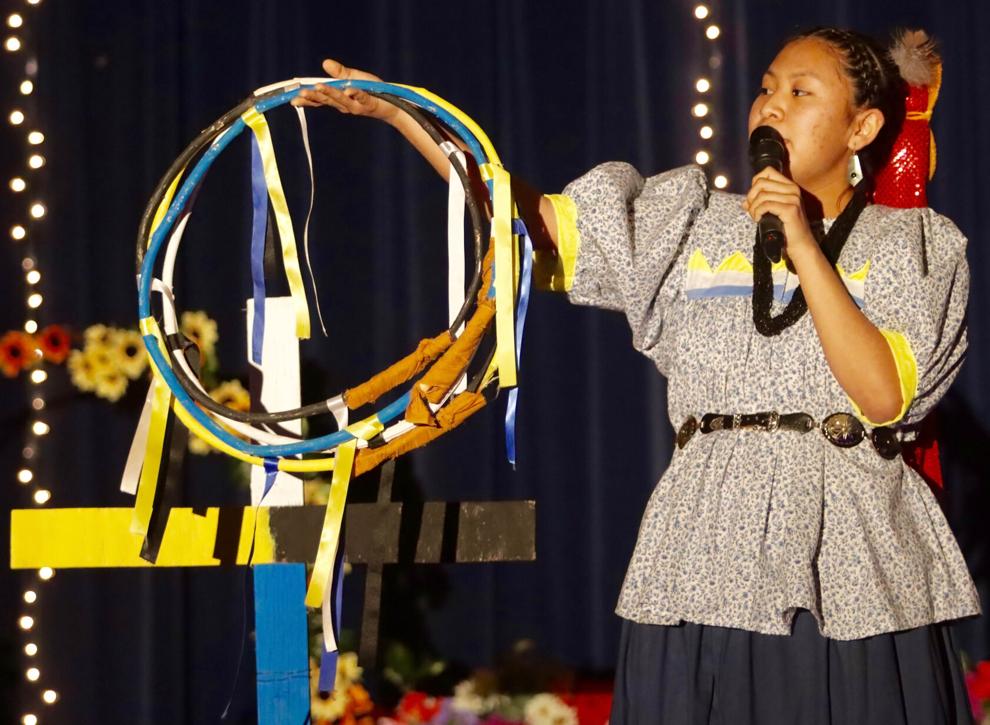 The pageant asks students to compete in a number of categories that showcase their knowledge and appreciation of Apache culture. They were judged on such thing as their traditional dress, their knowledge of traditions, such as Apache medicinal practices. During the talent portion of the event, Apache songs were sung. Students were also asked to write and present an essay on the importance of practicing the Apache language and learning and applying aspects of Apache culture and philosophy in their lives.
This year marked the 48th year of the pageant. Last year the pageant was cancelled because of the coronavirus pandemic. Audience members were asked to wear a face mask and practice social distancing.
For the talent category, Preston presented an Apache medicine hoop and explained aspects of Apache religious beliefs, and then performed a song. Duane presented a number of objects used in traditional Apache practices and ceremonies, including branches of mesquite wood. Duane said her presentation was inspired by the loss of mesquite trees in last month's Salt Fire outside of Bylas.
"I decided to do that for my talent to talk about how we should protect and care for these trees, because they mean so much for our culture," Duane said, "It's important because our ancestors did this. Our ancestors adapted to the land and made it who they were. It's good to know this because it's who we are."
As the winner of the pageant Preston will now be asked to represent Fort Thomas High School at various parades, rodeos, and other events around the San Carlos Apache reservation and Graham County, on top of Preston's role as class president, and student body vice president.
When asked how she would manage all those roles, Preston said with help from her friends, family and teachers.
"They care about us as people, and they're always there when you need their help."
The day of the pageant happened to coincide with Missing and Murdered Indigenous Women and Girls Day, a day observed by activists, and designated by the U.S. Senate last month, as a day to raise awareness of the thousands of cases of missing, abducted and murdered Indigenous people in both the U.S. and Canada.
According to a 2017 study conducted by the Urban Indian Health Institute, Arizona has the third highest rate of MMIW cases in the country.
President Joe Biden also declared May 5 Missing and Murdered Indigenous Persons Awareness Day, and pledged to work with tribal governments to address the epidemic in a proclamation released on May 4.
Aurelia Bullis, the sponsor for the Native American Culture Club at Fort Thomas High School, which puts on the pageant, said that some students and pageant winners from other schools who attended the pageant acknowledged the importance of the day by incorporating the color red in their traditional attires, a color associated with MMIW awareness and activism.
Bullis, who is also the Apache language teacher at Fort Thomas High School and a K-6 teacher at Mount Turnbull Elementary, said the issue should be more widely known and acknowledged among non-Indigenous people.
"It's very important to us as Natives. It is happening a lot out there," Bullis said. "People can support that. It should be shared with others."