SAFFORD — Selected from a pool of eight applicants, the new director of the Graham County Chamber of Commerce is Micah Windsor.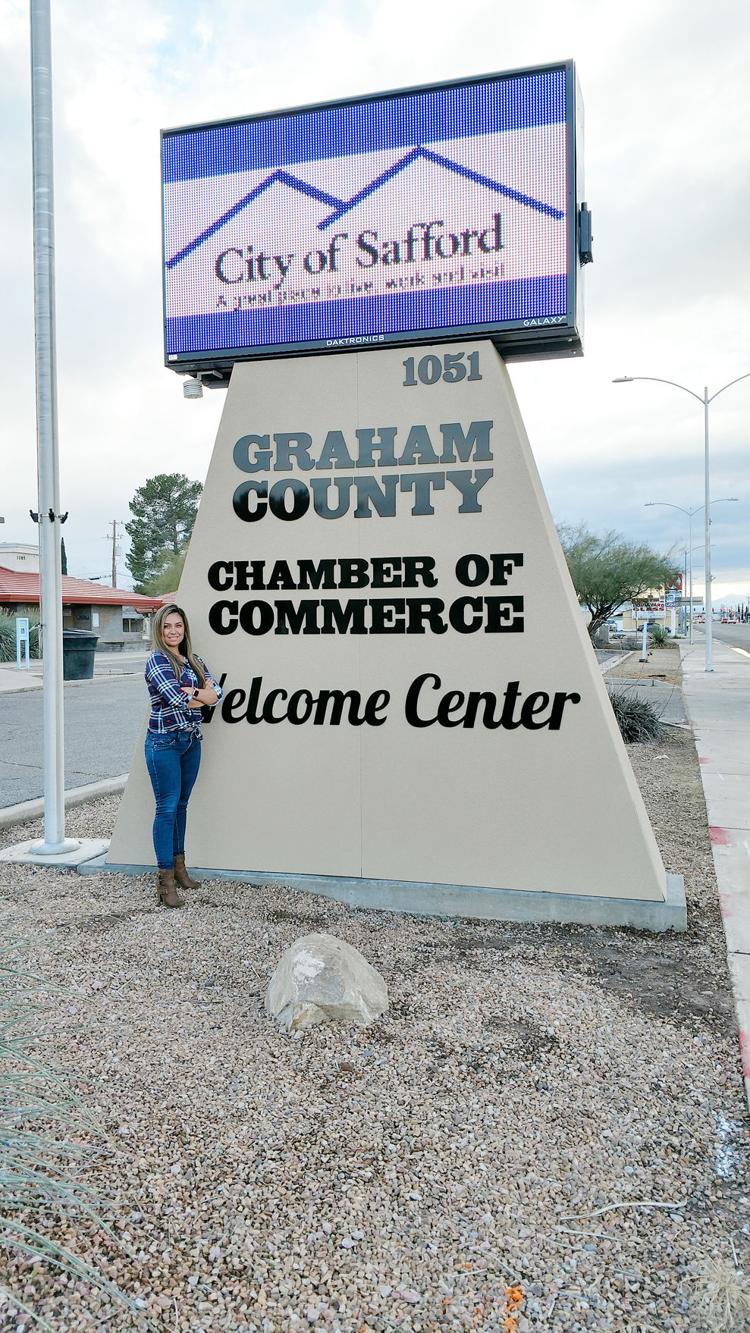 Laura Tolman, vice chairman on the board of the Chamber of Commerce, told the Courier Windsor was picked for her experience and attitude.
"She's energetic and she's excited for the direction that the Chamber of Commerce can take. We want to increase our online presence and our social media presence, and we think she can move that forward with the chamber staff," Tolman said.
"She worked for the community center out in Morenci for a little while, so she's got some experience. She worked for the company picnic, and so she has some experience with events and, since that's a portion of what we do, she can help make our events fantastic. She's had a lot of experience with the social media aspect of stuff and doing events, and she's really excited to work with all the chamber members and businesses. She's really friendly and outgoing. She's going to try to get everyone involved with the day-to-day business that we do, not just the events."
Windsor has experience as an event planner, news broadcaster for a local radio station and has a degree in supply chain management.
"My biggest thing I'm bringing to the table is my marketing and promotion experience. That's where my passion lies. I love helping other businesses succeed, and coming up with ways we can appeal to their target market and bringing people in," Windsor said.
"In my first year, I'm looking to get myself integrated, and see what they're already doing and see what I can do to improve on those things. Eventually, I want to look to add some new events that can bring in more tourism. I've been playing with the idea of doing a barbecue competition; I always thought that would be really cool around here. People travel all over to do those types of competitions. But for the first year, I'm going to focus on doing what I can to improve what they (the chamber) already have in place and just familiarize myself with what they've got going on."
Windsor's first day on the job will be Jan. 14.