SAFFORD — One owner came forward, which prompted several others to follow when it comes to alleged abuse and killings of animals.
"They killed my dog with a single shot to the chest," said owner Mike Rowan. "The police told me that whoever shot him used a high-powered pellet gun. I'm just trying to tell people to keep their eyes open, even if it is a kid doing this."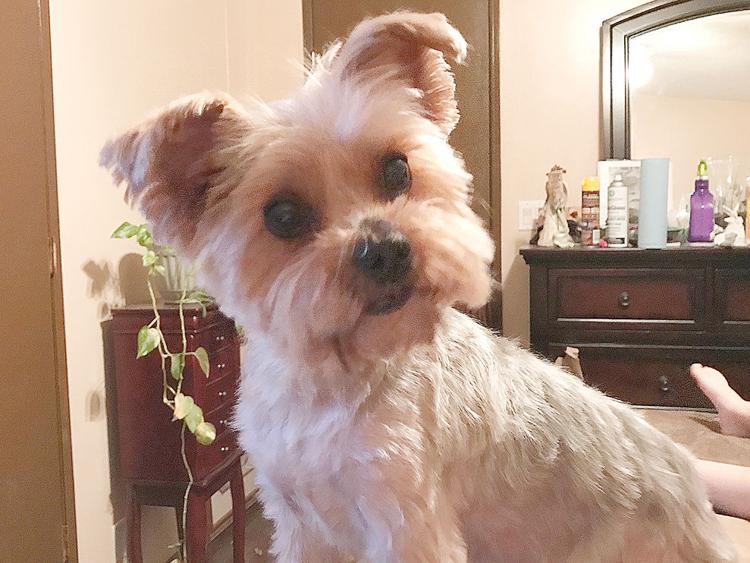 Rowan's dog, a Yorkie named Leo, was shot Jan. 27 at 490 West 16th St. in Safford. Leo was playing with another neighborhood puppy at the time when he left the enclosed yard to wander down the street. According to Rowan, Leo was found dead in an open driveway surrounded by buildings and wasn't near any type of livestock housing or farming area.
According to the police report, the responding officer wrote that he believed the dog had been shot by a high-powered pellet gun. After Leo was shot, Rowan advertised a reward of $500 for information regarding who shot his family pet. Later he was told by a neighbor in the same apartment building where he lived that she saw a boy shoot a cat in the same month. Rowan reported this incident to the police.
In an effort to find answers, Rowan approached the Courier. After speaking with Rowan, the Courier investigated further, finding two more animals that had been mistreated in a similar manner. Another pet owner near Montierth Lane in Safford reported that her dog, a Lab mixed breed, had been shot in its right shoulder, nearly penetrating the joint. The shooting of the Lab occurred in mid-January. The Lab lived but will limp for the rest of its life because of the damage.
The latest incident was reported to the Courier by Susan Elsberry, who said she suspected that her animal was also a victim of abuse. Elsberry's cat was found deceased across the street from her home, located on 11th Street and Third Avenue in Safford.
Elsberry described the weapon that was used to kill her cat as an apparent crossbow because a hunting bolt was left in the animal. This adds another type of weapon that has been used against local animals.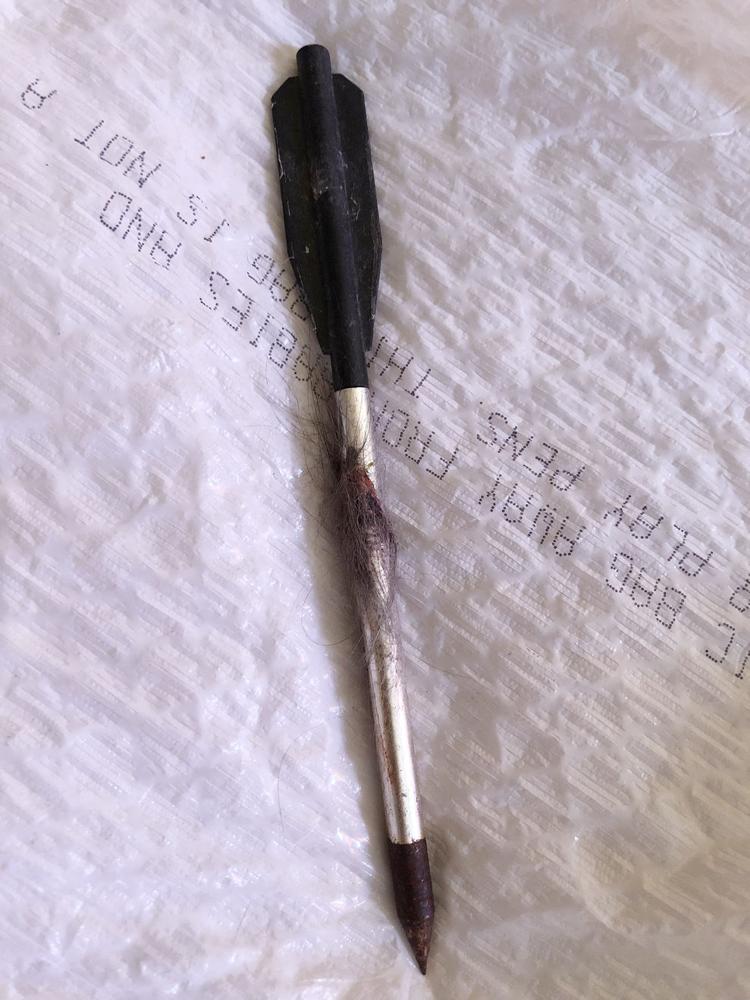 Like many of the other animals, Elsberry's cat was found close to her residence and deceased. Elsberry said she will be contacting the Graham County Sheriff's Department to report the killing. The deceased cat, which was named Groucho, had been fostered by Ellsberry along with the late cat's brother. Elsberry said that to this day, Groucho's brother weeps and paces the house looking for his deceased sibling.
"Animals depend upon the best in human nature and give back tenfold when good is received," Elsberry said. "If someone enjoys intentionally harming or killing helpless animals, harming vulnerable human beings will soon follow."
According to Rowan, all of the incidents that he knows of happened on Saturdays and Sundays. Groucho the cat, however, was killed on a Thursday afternoon. The owner of the Lab, Mariah Frankie Kilpatrick, told the Courier she believed that her dog was purposely let out of the kennel.
For now, Rowan is hoping that anyone who has information will contact him at 928-651-7997. However, if anyone witnesses an act of animal cruelty it is vital to contact authorities immediately.
On Monday, the Courier was contacted by Karen Michael, who is the secretary to the Board of Directors of the Animal Defense League of Arizona. Michael informed the Courier that under Arizona ARS 13-2910, animal cruelty penalties range from a class 1 misdemeanor to a class 6 felony. Animal cruelty laws describe the exact terms of animal cruelty in ARS 13-2910.
In Arizona, aspects of animal cruelty and maltreatment include knowingly killing an animal that isn't yours as well as subjecting any animal to cruel mistreatment and inflicting unnecessary harm or injury to any animal. For a full list of Arizona cruelty classifications visit: https://www.azleg.gov/ars/13/02910.htm.
The Courier was also contacted by local veterinarian Dr. Deb Johnson, owner of the Desert Cross Veterinary Hospital.
"There is no new burst of animal cruelty. Ninety-nine percent of the dogs that come in for gunshot wounds are not at home, meaning they are wandering around where they shouldn't be and often are chasing people's livestock and the person has ever(y) legal right to shoot them," Johnson said. "We have no increase in injured strays; (it is the) same rate as always, and generally those that are injured are due to being hit by a car."
Johnson went on to say that of the animals brought into her clinic, 60 percent were not contained by the owner and were attacked or shot because the animal wasn't being restrained properly.
"People want to believe the worst and blame someone else for their failing to keep their dog contained like is required by law," Johnson said.
Following Johnson's remarks, the Courier reviewed the ARS 3-1311 in reference to dogs killing or chasing livestock classification and liability.
According to ARS 3-1311 section A, if an individual discovers a dog killing, wounding or chasing livestock, the dog may be killed by the livestock owner. Also, if a person discovers a dog, "under circumstances which show conclusively that it has recently killed or chased livestock," the livestock owner may pursue and kill the dog.
According to the Safford City Code 17.40.020, livestock may only be kept in limited domestic use for family food production and youth projects. Livestock must be kept no less than 40 feet from any residential dwelling.