PIMA — Locals were given the chance to mingle as children played for hours Saturday.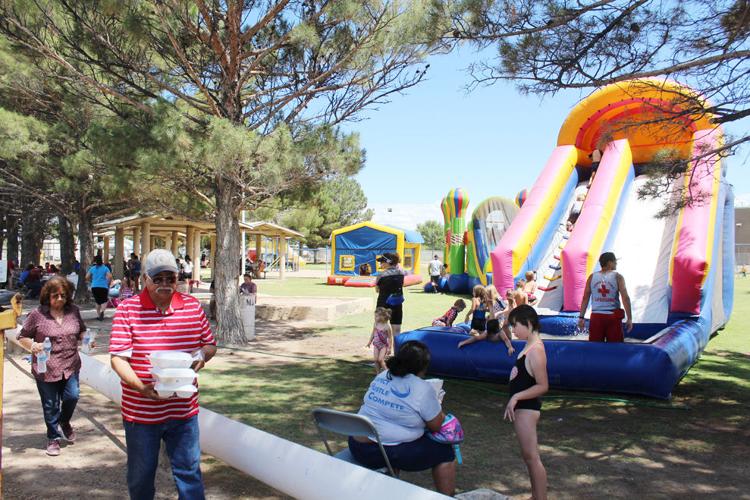 The second annual Independence Day Celebration at the Pima Pool and Blue Ribbon Park was a wild success . . . until the blustery wind swept in later in the afternoon.
Free barbecue fed more than 700 people, and the Pima Pool was open to all free of charge.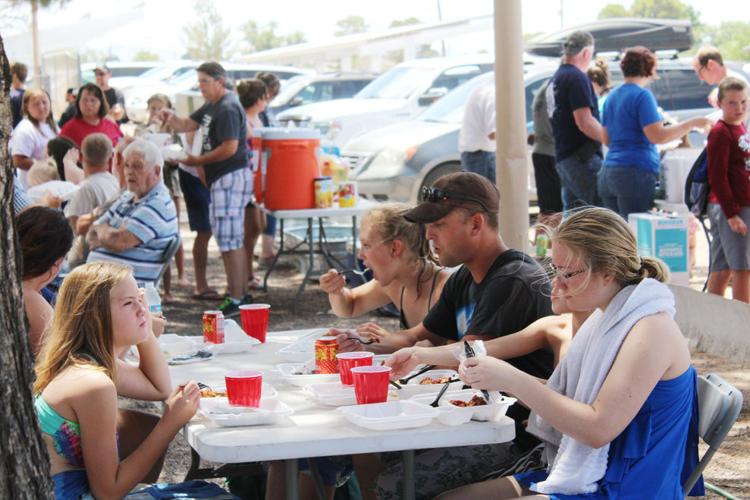 The event was put on by the Town of Pima, and locals volunteered to keep everything running smoothly. Bouncy castles were set up in Blue Ribbon Park until the late afternoon winds set in.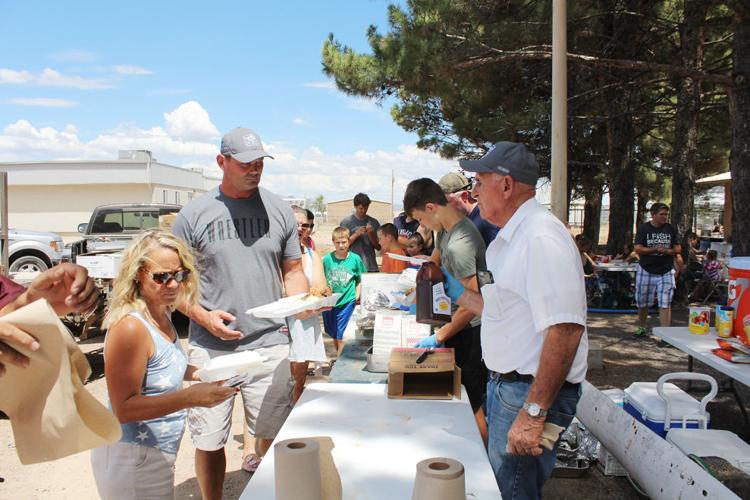 "I love just how they're wanting to bring our community together and creating these events throughout the year. The town brings us together and making the community a priority. They really want us to become closer and do more activities. My kids love the fact that the pool is open," Becky Howell said. "Pima is a great place. It's a great place to raise kids. I really like the community that we have."