Ragland has been married for 48 years this June to Monika Ragland. The duo have two kids, Travis and Lance. Ragland has been involved with local youths and the local youth basketball scene for decades. He was also on the Boys and Girls Club Board as the president and vice president, coached Little League baseball and AYSO soccer teams. He is a former Safford City councilman and precinct committeeman.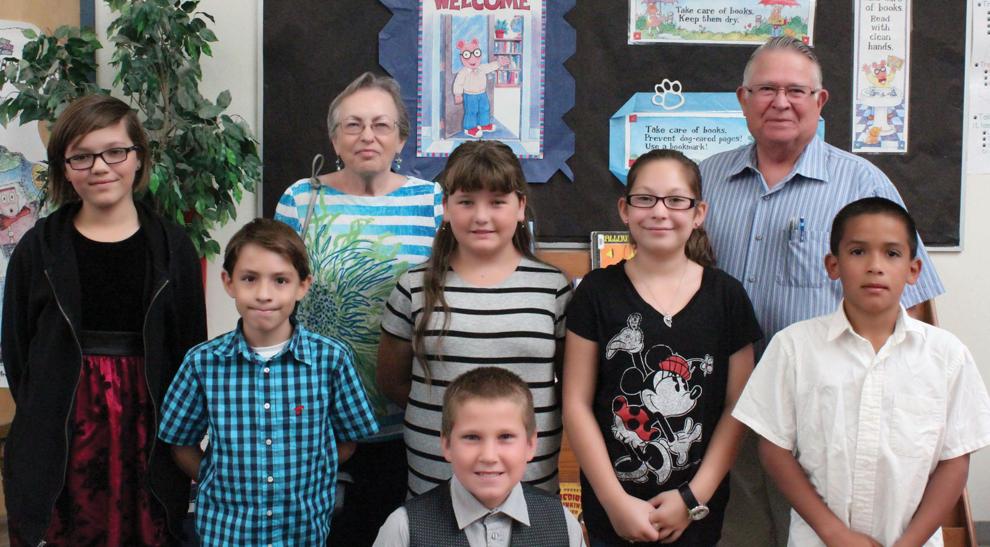 Q. Who or what inspired you to teach?
A. I wanted to teach since I was in high school. I belonged to the Future Teachers of America and participated in student teaching my senior year. I had a fifth-grade teacher (Mr. Stokes) and an eighth grade-teacher (Mr. Estrada) who inspired me.
Q. What is your teaching philosophy?
A. My teaching philosophy could go on for pages. But, keeping it short, I'd say I feel that children are our future. They are all capable of learning; however, they require different methods and durations. They need a safe place to learn and a teacher who can see their potential and lets them know they have potential.
Q. What is the biggest challenge you've ever encountered while teaching, and how did you overcome it?
A. One of the biggest challenges I encountered was children with low self-esteem and very little parental involvement. I tried to learn as much as I could about the students and let them know I sincerely cared about them and their situation.
Q. You taught for more than three decades; how did teaching\teaching techniques change in that time?
A. Over my three decades of teaching, one of the big changes seemed to be the number of students from a single-parent home. I'll never forget my first student who was on parole. I'm talking about a fifth-grader. Technology and its use in the schools was a big shock. I remember when they delivered my first classroom computer and said that, from now on, everything must be done on the computer. If it hadn't been for my techie wife, I wouldn't have survived the first grading period. Of course, that was just the beginning for technology in the schools.
Q. What is your top teaching tip?
A. My top tips would be: If you aren't into helping kids be all they can be — get out! If you're in it for the money — you've made a mistake. And lastly, take time to observe better, more experienced teachers!
Q. Any advice for future teachers or teachers just getting started?
A. I would advise future teachers to volunteer in the classroom and make sure this is what you want to do. Beginning teachers — observe the better teachers. Find a mentor.
Q. When did you know you wanted to continue to help youths after teaching?
A. I think helping our youths is a "teacher mentality." Either you have it or you don't. I have always gotten great satisfaction from helping others, be they youths or seniors.
Q. You're currently involved with the Gila Valley Boys and Girls Club. Please explain what you're doing.
A. I have served as president and vice president on the board of the Boys and Girls Club. I became a board member when the club moved out from under the City of Safford. At that time, it became The Boys & Girls Club of the Gila Valley. I am currently taking a year off. I'm not much of a fund-raiser and I was beginning to feel the stress. I do still support the club in other ways.
Q. You were also a councilman. How did you get involved in government?
A. I served on the Safford City Council for 27 years. I became involved in city government when Mr. Nuttall resigned and left a vacancy on the council. I had a desire to give back to the community. This seemed like the perfect opportunity. I enjoyed the problem solving and working with the City Council and staff to make the community a better place.
Q. Did being a teacher translate to being a councilman in any way?
A. I think the largest correlation between teaching and being on the council was that I viewed both positions as an opportunity to help prepare for the future.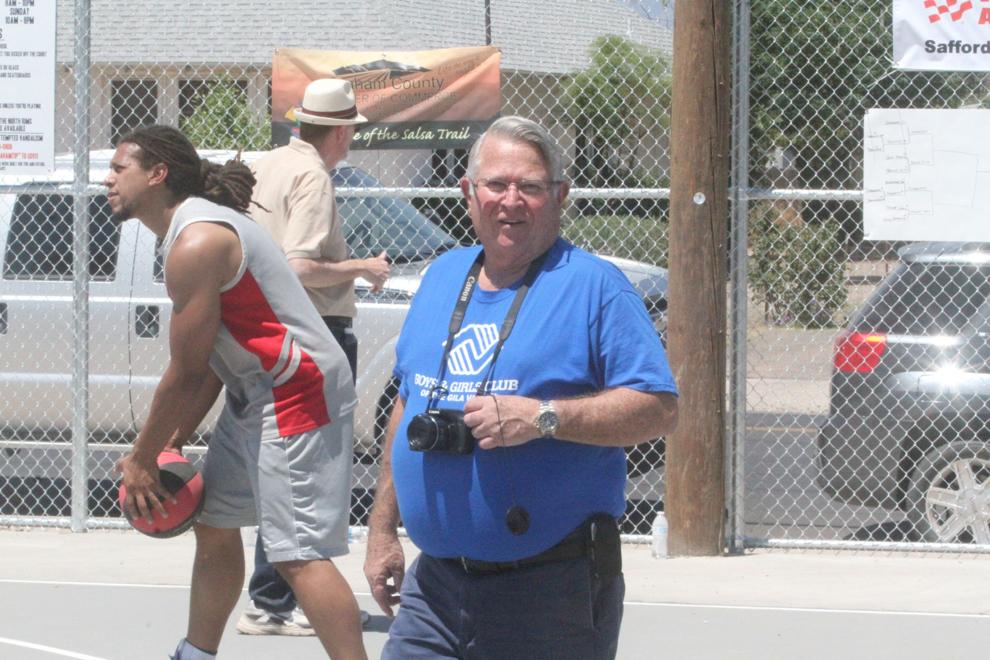 Q. The Ed Ragland basketball courts on 8th Avenue by the Safford Middle School are, of course, named in your honor. How did hearing this information make you feel?
A. I was very honored and humbled when I found out the courts were to be named after me. I guess the good news is that I didn't have to die to have them named after me. I have been involved with the Safford Jr. Basketball League for over 40 years. But you can't imagine how many people over the years have been there to make it work. And, of course, the City of Safford and the Safford Unified School District have always been major players. I took great pleasure in seeing the city and the school working together to provide this great facility for the community.
Q. What do you hope your impact on this community will be?
A. I wish I had the ability to make a major impact on the community and our youth. I think I'm going to have to settle for hoping I had a positive impact on the youths I encountered. I hope I've encouraged some of our youths to finish school and to know that hard work leads to success. I tell people that the Jr. Basketball program isn't about becoming a professional player — it's about developing self-esteem, social skills, dedication, teamwork, discipline and hard work. To borrow from the mission statement of the Boys & Girls Club — I'd like to help our youths reach their full potential as productive, caring, responsible citizens.
Q. Any future plans or goals?
A. I'd like to see the Boys & Girls Club grow and continue to do well. This is an asset to our Valley that deserves to be supported by all.