GRAHAM COUNTY — They are our neighbors, the people we chat with while they tend their lawns, or we stop and share a story when we see them at the grocery store. Perhaps we went to high school with them, or we shared the same first job rotating tires or flipping burgers.
They're just average ordinary people . . . or at least appear that way.
Local first responders are anything but ordinary, with more than a few risking their own lives to save another.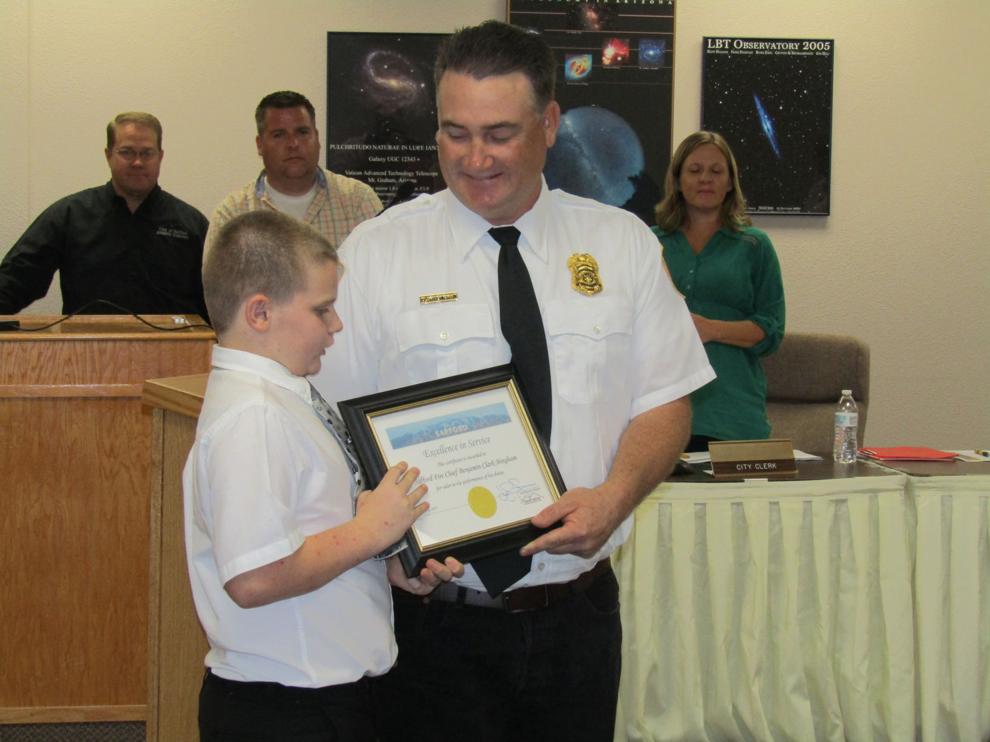 Such as Safford Fire Chief Clark Bingham. In 2017, Bingham ran into a swarm of attacking bees to save the life of an 11-year-old boy who had been stung more than 300 hundred times.
Despite being stung himself more than 20 times, Bingham and Graham County Sheriff's Sgt. Jacob Carpenter — who was also stung in the neighborhood of 20 times — were able to pull the boy to safety and receive medical attention, saving the boy's life.
What makes Bingham's actions even more heroic is that he is allergic to bee stings.
For his actions Bingham was recognized by the Safford City Council and received the Pride of Safford Award.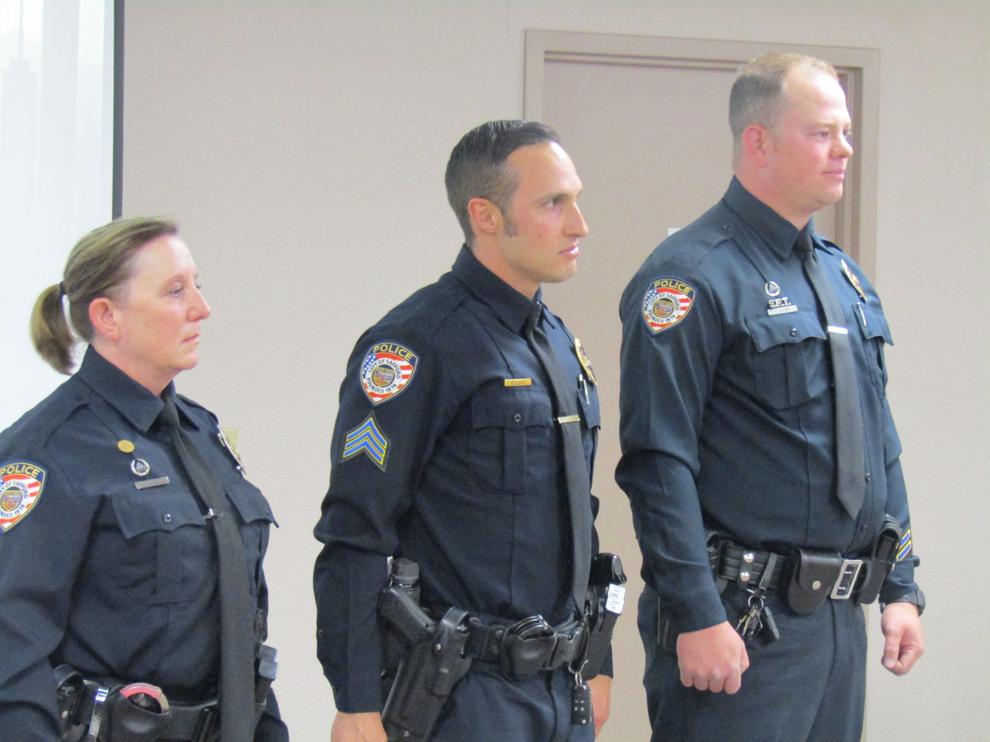 Recently recognized by the Safford City Council were Safford Police officers Sherri O'Neal and Tyler Cluff, and Sgt. Randy Loya.
Earlier this year, the trio responded to a call of a child not breathing. Immediately initiating resuscitation efforts, the trio took their lifesaving effort a step further when they realized an ambulance would not arrive in time.
The trio loaded the 10-month-old child into a squad and, while still administering resuscitation, drove the child to Mt. Graham Regional Medical Center. There, the child was stabilized and, according to his mother, was showing no serious effects from the situation.
"It was expected that the child would have passed away if the officers hadn't taken the actions they did. At the very least, the child would have suffered severe brain damage from lack of oxygen," Safford Police Chief Joe Brugman said.
The trio were recommended for lifesaving medals and ribbons from the city.
Unfortunately, not every heroic effort has a happy ending.
In 2014, a Graham County Sheriff's deputy risked his life by jumping into an open septic system when it was learned a 7-year-old boy had fallen in and was submerged.
When the deputy was unable to locate the boy, two Safford firefighters went in to help the deputy and the boy out.
Resuscitation efforts provided a brief glimmer of hope, when a faint pulse was detected. However, after transport to MGRMC and a Tucson hospital, it was determined there was no brain activity. The boy was removed from life support and passed away.
All three first responders risked a number of serious illnesses by coming into direct contact with untreated sewage, including hepatitis A, trachoma, melioidosis, gastroenteritis and the parasitic giardiasis.