GRAHAM COUNTY — Where the wild things are is, apparently, the Graham County Fairgrounds play area.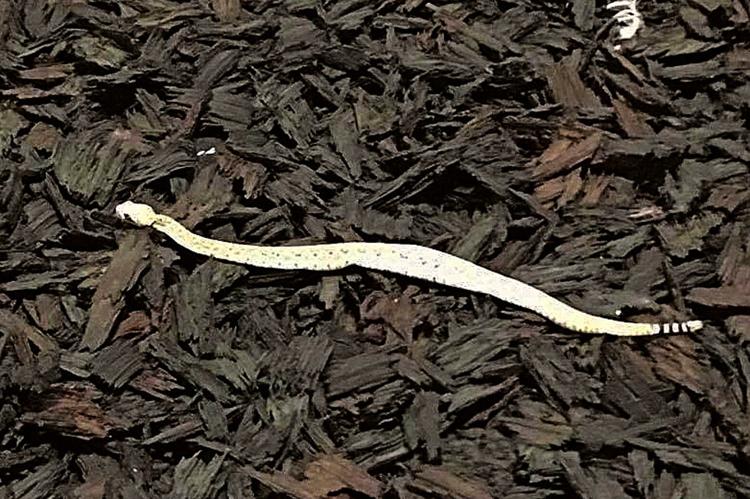 It's the time of year when rattlesnakes are out to hunt in the cool evening hours, the same time that parents bring their children out to play on the playground.
Fenced in by a 3-foot-high wall, with small exits on either side of the play area, the Graham County Fairgrounds play area includes jungle gyms, slides and the occasional rattlesnake. A local child was bitten in 2016, while this year's encounter was a close miss with a young coontail rattlesnake.
A snake was spotted July 26 by a local mother while her children were playing. After the mother's post to the Gila Valley Moms Facebook page regarding the snake spotting, the local community swung into action.
On July 27, a petition was generated on thepetitionsite.com titled, "Demand the mulch at the Fair Grounds Park is replaced with a rubber mat, so snakes and scorpions can't hide where our children play!"
Since its creation, the petition has accumulated 334 supporters and multiple statements emphasizing the community's opinion, including:

I am a public health nurse and care deeply for the members of this community. Especially the children. Scorpion bites can be fatal to young children, as could the bite of a young rattlesnake.

My youngest sibling plays at the fairgrounds park, along with my niece. I've personally came across used condoms in the mulch while out with family align with all the various critters
Our little ones should not have to play in an area where snakes, scorpions and other creepy crawlers are there just waiting to hurt them! If we cannot fix this play area then it needs to be torn down and put somewhere safe.
With the petition, a gofundme site has also been created titled: "Rubber Tiles for Fair Ground Park." So far $90 of the $2,000 goal has been met.
The Courier contacted Graham County Manager Dustin Welker for a statement on the rattlesnake situation at the fairgrounds.
"We are aware of the incident and share the same concerns as the rest of the community as we consider options to mitigate the situation," Welker said.
Karla Hernandez, grandmother of the 2-year-old who was bitten in 2016, told the Courier she was at the scene the night her grandson was bitten.
"No one, myself included saw it (the snake). But my grandson did. I may have (been) 3 feet from him. We were right under the playset," Hernandez said. "We were blessed he survived, and, fortunately, he has very little memory of his ordeal. A toxicologist said if the snake had been bigger, he'd have died in my arms en route to the hospital. Those words echo in my mind."