SAFFORD — First responders from across the area showed their respects for a law enforcement officer killed while traveling the area off duty.
A funeral procession of area first respoonders escorted the body of El Paso, Texas, Police Detective Richard Allbee on Friday, on its trip to Safford Airport for transport to his final resting place in Texas.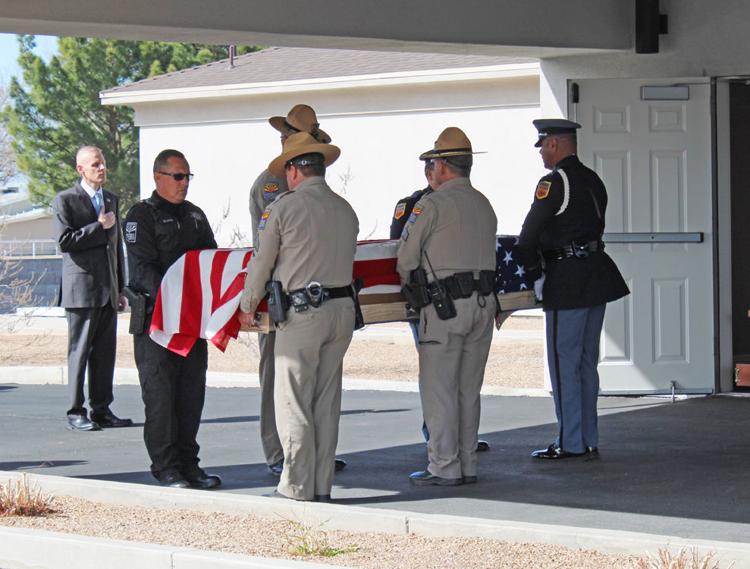 Allbee was killed Sunday, Feb. 9, while headed home on U.S. Highway 70 in Bylas, when a truck headed westbound crossed the certerline, smashing into Allbee's vehicle head-on.
Since Allbee's death, the El Paso Police Honor Guard and Arizona state troopers stood vigil over his casket at Vining Funeral Home, maintaining their presence until Friday's processional. Texas State Troopers provided the flight home.