A couple of weeks ago, Thatcher police received a call about an intoxicated, suicidal and armed man who had barricaded himself inside a shed. Alarmed, officers and deputies from all over the Gila Valley descended on the neighborhood, prepared for the worst.
For the next several minutes, officers spoke with the distraught man. Eventually convinced the danger had passed, Thatcher Police Chief Shaffen Woods made the decision to send most of the officers on their way.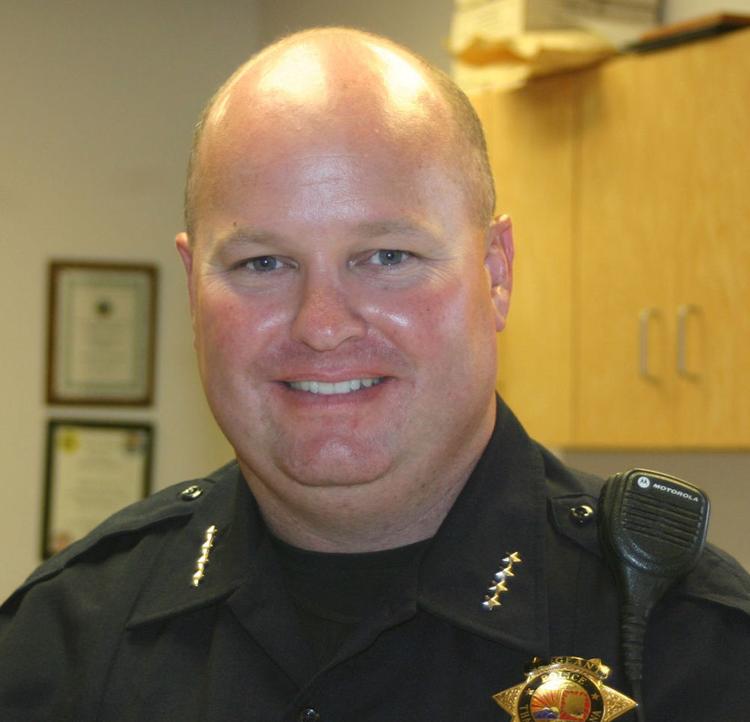 "The suspect then came outside and was taken into custody without any use of force needed," Woods said.
In law enforcement circles, it's called de-escalation, a technique used across the U.S., especially when it comes to dealing with those experiencing a mental health crisis.
According to the U.S. Department of Justice, about 25 percent of the people jailed in the United States are mentally ill.
Whether they've stopped taking their medication or never been diagnosed, officers are called to respond. Sometimes they're just a nuisance. Other times they're a danger to themselves or others.
De-escalation
Clifton Police Chief Omar Negrete is used to getting calls from those in crisis and those who are worried about loved ones in crisis.
"We get called a lot, people don't know who to call," and even when they do know, the resources are out of town, he said.
It's essential officers are properly trained, he said.
Gary Graves, Pima Police Department's underchief, agreed, especially because when officers are in the middle of a crisis, it's tough to understand why a person does what they do.
"We've had regular training recently in de-escalation techniques, not because it's mandated but because it's needed," Graves said.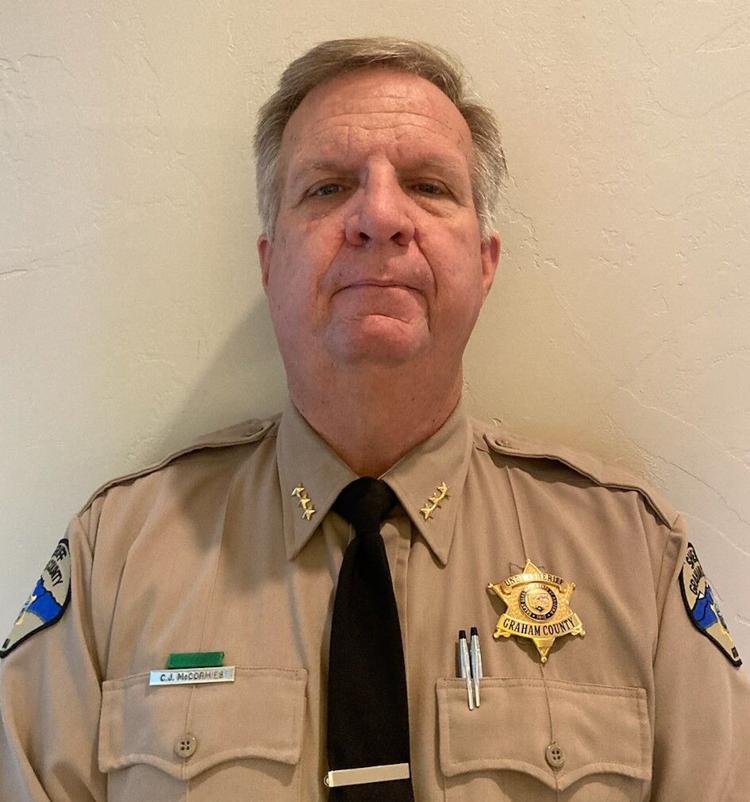 Graham County Undersheriff Jeff McCormies said the technique involves maintaining distance from the individual in crisis and communicating in such a way that it doesn't spike the anxiety.
In some instances, if it's determined mental illness is at play, law enforcement agencies in Graham and Greenlee counties will call a crisis response team from Community Bridges, a behavioral health provider, to respond and stand by at the scene.
If officers have been able to de-escalate the situation and the scene is deemed safe, two licensed behavioral health technicians from Community Bridges interviews the person in crisis and they then video chat with a licensed therapist to determine next steps.
Sometimes the suspect is taken to jail. Other times, an ambulance or the CBI team can transport the patient to either the hospital or to mental health facilities in Tucson or Sierra Vista.
Not too long ago, the hospital and mental health facilities weren't an option.
Until they began to learn more about mental illness and until they developed relationships with mental health providers, officers routinely took people in crisis straight to jail.
Before the crisis teams were in place, Community Bridges Supervisor Dean Faust said a mental health crisis was a criminal matter. Now the police can work with the crisis team to assist mentally ill suspects find help.
Sumner said he's pleased things have changed.
"I don't want to see people institutionalized in our jails because they have a mental disorder. It's not right. Bu, unfortunately, that's what happened," Sumner said.
Fluid situations
Every situation can change in a heartbeat, McCormies and Negrete said.
"It's a very fluid situation, many times we have to make quick decisions, and that's when the challenge comes in," McCormies said. "The hope is to de-escalate and make this situation safe."
"We've had incidents in the valley with people who have been threatening to hurt themselves, and we were able to get them some help and that generally involves the crisis team," McCormies said. "Our hope is to get voluntary compliance and get the people the resources they need."
Safford Police Chief Glen Orr agreed de-escalation techniques are among the best and repeatedly used devices officers can deploy.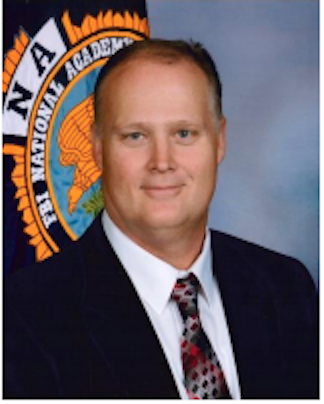 "I know of at least two or three situation where someone threatened suicide and the officers talked to them, got them calmed down, got them relaxed and handcuffed. The first the the officer says is, 'Do you want to see a doctor? Do you want to talk to him?' We've actually ended up taking them to a hospital, they're seen and agreed to be admitted and we've had them hauled to Sierra Vista and dropped them off in the hospital in Sierra Vista," Orr said.
Greenlee County Sheriff Tim Sumner also remembers an instance when police could have exacerbated an already difficult situation.
"This person was having a mental health issue," Sumner said. "They called me at home, saying that if law enforcement shows up he's going to start shooting. He had PTSD at this point. He wasn't risking anyone else, but the family was concerned. At that point, the sergeant on duty told Clifton (police) and county (Greenlee County Sheriff Office), 'Do not respond'. Later on the next day, he (the person who was in crisis) received counseling services."
But the men agreed not all situations can be de-escalated.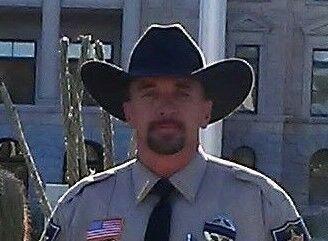 When he was working in Mesa, a man with multiple felony warrants barricaded himself inside a house, McCormies said. Efforts to de-escalate the situation failed and he died when he fired on the officers and they fired back.
Officials all agree that no two situations are the same.
"Believe it or not, using force is sometimes required to de-escalate a situation. A person shooting a gun into a crowd of people is a violent event that can be de-escalated by a person using force against that individual firing at people," Woods said. "If the shooting stops, then it was de-escalated."
Training
How law enforcement officers are trained depends upon the agency. Although Arizona Peace Officers Standards and Training board requires a minimum of eight hours overall training a year, budgets ultimately determine how much additional training happens, the men agreed.
Safford officers underwent de-escalation training just two months ago, Orr said.
One of the many training sequences is like a video game, Orr said. Officers stand in front of large screen where they are faced with someone holding a gun. The officer has to make the choice to either try to de-escalate the situation through speech or to try to shoot the virtual person holding a weapon.
Each time Orr has his officers go through this training he ensures that the programming is different so it mimics the reality of an ever-changing police call.
"I think (training) is important. However, officers deal with mentally ill people on a daily basis; sometimes an experience is often the best teacher," Orr said.
Training availability is an issue for smaller police departments, Woods said. Most training sessions are in larger cities and require a certain number of students.
Instructors often aren't willing to visit small departments for lengthy classes because the class size would not make the trip worthwhile.
Since agencies "can't shut down policing" to go train, Woods said agencies often send one officer to a training and then he or she will return and train their fellow officers.
Sumner said he brought in Cenpatico Integrated Care to teach his deputies a mental health class this year and his jail personnel are constantly being taught about suicide prevention.
Arizona Complete Health provided mental health training for the Clifton Police Department recently and while training is not as available because of Clifton's remote location, many mental health facilities are uploading officer training to online platforms, Negrete said.
Treatment
While law enforcement supervisors can now choose whether a mentally ill person is taken to jail or to a hospital following an incident, they don't get to decide if criminal charges are filed, Orr said.
"If the prosecutor's office says 'We're going to charge him,' the courts deem if they're capable of standing trial or not. Not the police. The police just control the situation as far as security and safety," Orr said.
In the best case scenarios, mentally ill patients get the counseling, treatment and medication they need regardless of whether they end up in the criminal justice system or not.
Unfortunately, law enforcement officers also can't make someone get treated unless the courts determine that person is a danger to themselves or others through a civil commitment process, Graves said.
"It has to be handled very carefully because we don't want to violate anybody's rights. But we want to make sure everybody's safe," Graves said.
A Duncan resident was involuntarily committed to a mental health hospital last year, Sumner said.
"The problem is it takes so long. Honestly, we arrested this person a couple dozen times over the course of several months," Sumner said." We had to get the documentation and get it all to the county attorney," Sumner said. "This person has been back in the community for about 10 and a half months or so now. He's doing phenomenally. I've heard about 10 times from other people in our community about how well this person is doing."