THATCHER — A farm worker remains hospitalized at a Phoenix-area burn unit following an explosion on the farm.
Bobby Wells, 27, was severely burned when an explosion took place in a 1,000-gallon water tank he was cleaning May 4.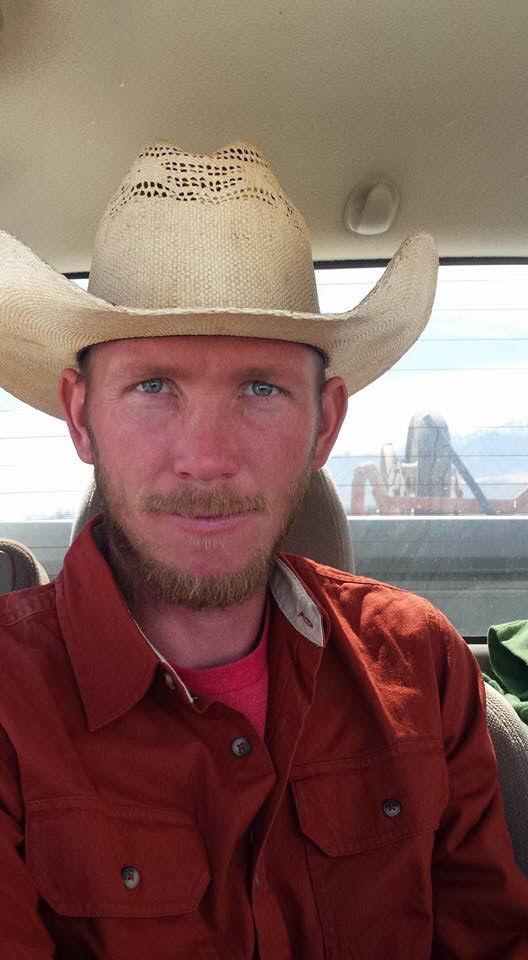 He remains at the Arizona Burn Center at Maricopa Medical Center for treatment.
According to a Thatcher Police report, an officer was dispatched to the Steve Daley Farm on Porter Lane at about 7:28 in the morning after an off-duty officer reported hearing a loud explosion, followed by a man screaming.
While en route, the officer saw a truck with its emergency flashers traveling toward him at a high rate of speed. He recognized the truck as belonging to Sam Daley, turned around and followed it to the Mt. Graham Regional Medical Center.
The officer noted that Wells appeared to suffer severe burns to his entire upper body and that his hair and shirt had burned off. He added that Wells' face was blackened, and burnt and charred skin was hanging from his torso, arms and face.
The Daleys reportedly said Wells was assigned to clean out a plastic 1,000-gallon water tank that had been used to hold the herbicide Roundup last year. The leftover Roundup had dried and stuck to the bottom, so Wells climbed into the tank through an access hole and was scraping the dried Roundup when suddenly the explosion occurred, according to Sam.
The Daleys extinguished the flames and transported Wells to the hospital.
Thatcher Fire Chief Mike Payne said the cause of the explosion was currently undetermined, but he believes it might have been a dust explosion ignited by static electricity.
A dust explosion is a rapid combustion of fine particles suspended in the air, often but not always in an enclosed location. Dust explosions can occur where any dispersed powdered combustible material is present in high enough concentrations or in combination with another oxidizing gaseous medium such as oxygen.
According to the United States Department of Labor, such explosions can be fatal and have caused the destruction of entire buildings. The United States Chemical Safety and Hazard Investigation Board identified 281 combustible dust incidents between 1980 and 2005 that injured 718 workers and killed 119. More recently, three workers were killed in a titanium dust explosion in West Virginia in 2010, and 14 workers were killed in a sugar dust explosion in Georgia in 2008.
"I don't know if the Roundup itself caused anything," Payne said. "It's just hard to say until they do lab tests on the debris and what material was in the bottom of the tank."
Payne said investigators from the Occupational Safety & Health Administration, as well as at least one insurance company, had visited the site. He said they would be the ones to order laboratory tests to determine the cause of the fire.
Wells remains at the Burn Center undergoing cadaver skin grafts and multiple surgeries. According to a GoFundMe page at https://www.gofundme.com/22px6g9g, 75 percent of his body was burned in one fashion or another, and his lungs were also severely damaged by inhaling the fumes from the explosion.
"The Wells family thanks those who have continually prayed for Bobby and expressed their concern for him," Wells' sister, Cassandra Powers, wrote in an e-mail to the Courier. "The community's love and support means a lot to us."