Ernesto E. Garcia was born Sept. 9 1934 in Mexico City. He came to the United States in 1954 and met the love of his life Olivia Delgado and were so in love for 64 years of marriage.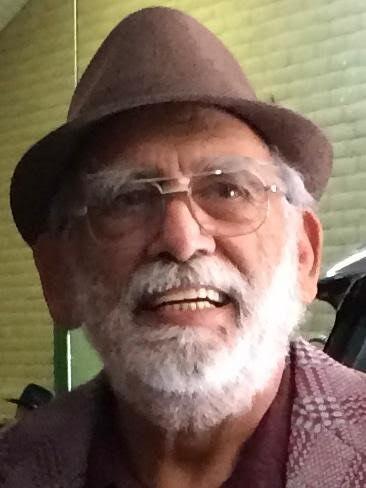 The most important to him was his family. He was a very devoted husband, father, grandfather, great grandfather.
What brought him the most joy was his family. His interest were carpentry, music, story telling, Bible history, Bible study and family gatherings. He loved to make others laugh.
He worked for Phelps Dodge for 35 years and retired to make Safford his home.
He is survived by his wife Olivia (Leevy) Garcia, daughter Vangie (Arnold Roybal), daughter Connie (Wade Dauenhauer), son Rafael (Ralph) Garcia, daughter Rosie (Lenord Colvin), daughter Paula Garcia and son Mario ( Sandy) Garcia. He's also survived by 14 grandchildren, 23 great grandchildren and six great great grandchildren. He will be greatly missed.
Memorial services will be held Dec. 4, 2021 at 1 pm at the Apostolic Church in Safford, 306 South 5th Ave.
To plant a tree

in memory of Ernesto Garcia

as a living tribute, please visit Tribute Store.