DRAGOON — Jed Larson said this weekend's stop in the Arizona 3D Championship Series was his favorite.
"I like this one the best because of the terrain, having to shoot through the big boulders. There's no other course like it," he said.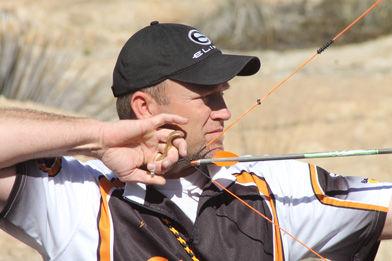 Larson, one of the owners of Gila Outdoor in Thatcher, took part in the 10th annual Rumble in the Rocks, one of four events in Arizona's archery series. Archers made their way through 1 1/2 miles of high brush, washes and giant boulders to fire at inanimate targets, such as deer, elk, javelina hogs and the big challenge, a frog hidden under a tiny rock outcropping.
"Our attendance was fabulous; we had more than 300 compete this weekend," said Darrin Welsh, with the Desert Archers Club, of Tucson, the organizing club for the event. "And we have a lot more families participating — the wives and children — since we added the new category of known distance."
Archers had two days to shoot at 20 different targets each day, scattered around the Triangle T Guest Ranch. Harry Zweber, with the Usery Mountain Archers Club in Mesa, was one of the experts on the course, participating in the known open class, where any equipment can be used.
"I started with a stick bow 25 years ago," Zweber said. "It's really gaining in popularity across the state. And after 'The Hunger Games,' the kids are really getting into it."
One of those youth shooters was Chase Middleton, 14, of Prescott.
"I've been doing this my whole life; my Dad brought me into it and I had fun, so I kept doing it," Middleton said.
The young shooter finished in the Top 10 in the first leg of the Championship Series, the Cactus Classic at the Usery Mountain Archery Range in Mesa, and was looking for a similar finish this weekend.
"Any weekend, from spring to the start of hunting season, there will be a 3D event somewhere in the state," Welsh said.
Larson said the 3D shoots allow hunters the opportunity to hone their skills before the start of the hunting season.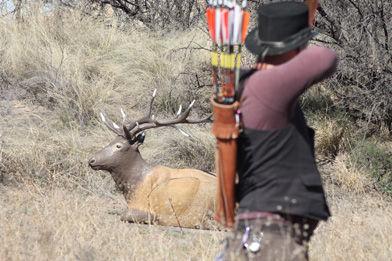 "The appeal of bow hunting is you don't have to draw a tag. It's definitely harder, but you have more hunting opportunity. Shooting opportunity, well, that's a different story," Larson said.
Larson and Gila Outdoor have announced a series of 3D bow shoots for the Gila Valley this year. Dates will be April 18, May 9, June 6 and Aug. 8 at the Safford Archery Range. More information can be found at Facebook.com/gilavalleyarcheryclub.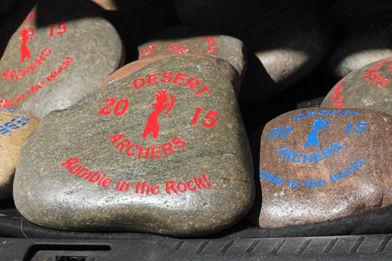 The second leg of the Arizona 3D Championship Series will be the Pinal Mountain Gathering, April 25-26, at Russell Gulch and hosted by Apache Bowhunters Club in Globe. The final event is the Yavapai Mile High Classic, hosted by the Granite Mountain Archers, May 16-17, in Prescott.