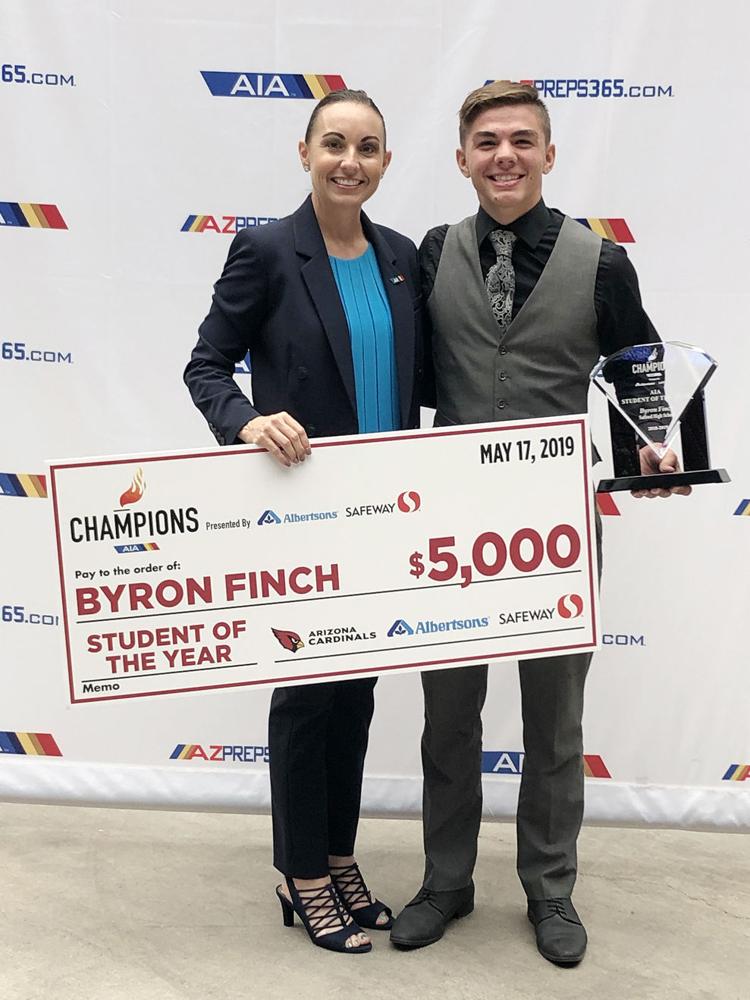 GLENDALE — Safford's McKade Finch was the first Gila Valley student-athlete to be nominated an AIA Student-Athlete of the Year candidate and, as of last Friday, he's the first Gila Valley student-athlete to win it, too.
Finch said, "It was kind of cool because they didn't have any more trophies on the table or anything, and I thought I didn't win, so I was going to go home and eat some good food and have a bit of a consolation prize, but then they called my name. It was really, really cool."
McKade's mother, Phillis, said, "He was nominated for student-athlete, but we had no idea that he had gotten overall student. It was pretty cool. I was in awe. He's involved in so many things. It's amazing he accomplishes so much while doing so much."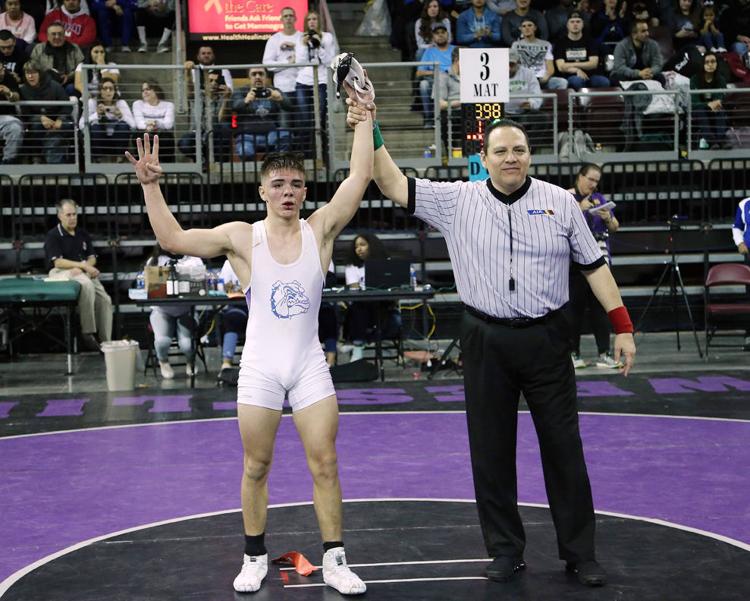 The AIA looks for student-athletes who exemplify being a "positive model for others, high levels of integrity, must be a graduating senior with a cumulative GPA with no less than 3.75 on a 4.00 scale unweighted, must be a varsity participant for at least two years (and have a) good record of citizenship."
Safford High School Athletic Director Toni Corona wrote in the nomination letter, "Throughout his career at Safford High School, Byron (McKade) Finch has been an exemplary person on and off the field of competition. In athletics, McKade is one of the handful of athletes in statewide history to have earned and won the Division III state wrestling title four years in a row. He has been awarded the Mile High Outstanding Wrestler award and earned the Dan Penrod Inspirational Award in 2019. Being a four-time state title holder is rare, and Bryon definitely gave it all his heart. Byron is also a four-year letterman in track and field, who took home fourth place in pole vault."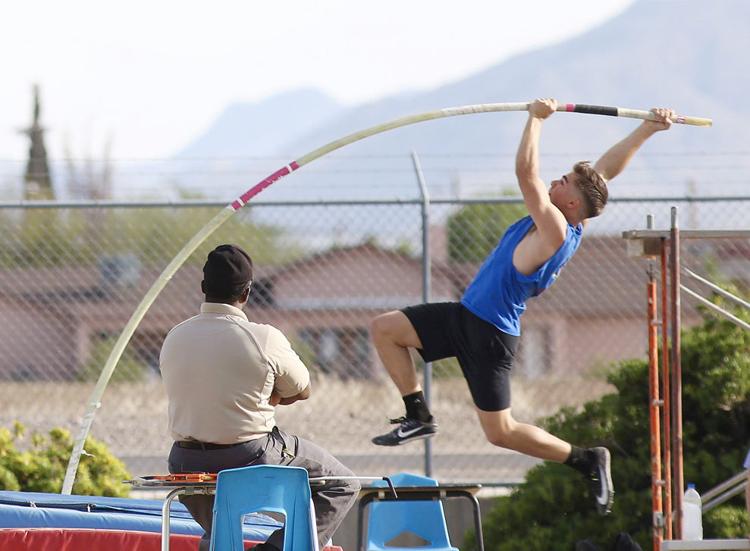 McKade has maintained a 3.85 GPA throughout his high school career as well as served on the National Honor Society, FBLA, Boy Scouts of America, American Red Cross, Leos Club International, Safford High School Band, Safford Choir and accumulated countless hours of community service.
"No matter the environment or activity, McKade always demonstrates the utmost integrity and leadership through his own hard work, dedication and sportsmanship. He leads by example. He regards the principles and values taught through his participation in athletics as the most valuable lessons learned in his life," Corona said.
Outside of the school setting, McKade is an active member of his community, working with a variety of organizations such as volunteering at the local Boys and Girls Club, Special Olympics, organizing fund-raising events and facilitating service projects.
McKade also successfully completed higher-level courses at Eastern Arizona College.
"McKade is an honorable, educated and respected young man — he is the epitome of perseverance and honor," Corona said.
In addition to his high school and club activities, McKade's father, Michael, also mentioned that his son did advanced dance, gymnastics, show choir, is an Eagle Scout and owns a honey bee business that is "failing miserably."
"He has had some fantastic coaches and teachers, and we are grateful for their influences," Michael said. "I think it was a really neat experience having your kids recognized doing anything. It's nice and humbling. I'm really proud of all that he does. It's really humbling knowing all the people that help him. He's had a lot of support his whole life."