PRESCOTT VALLEY — Fort Thomas snapped a 15-year championship drought by defeating North Valley Christian Academy to claim its 12th state championship in school history.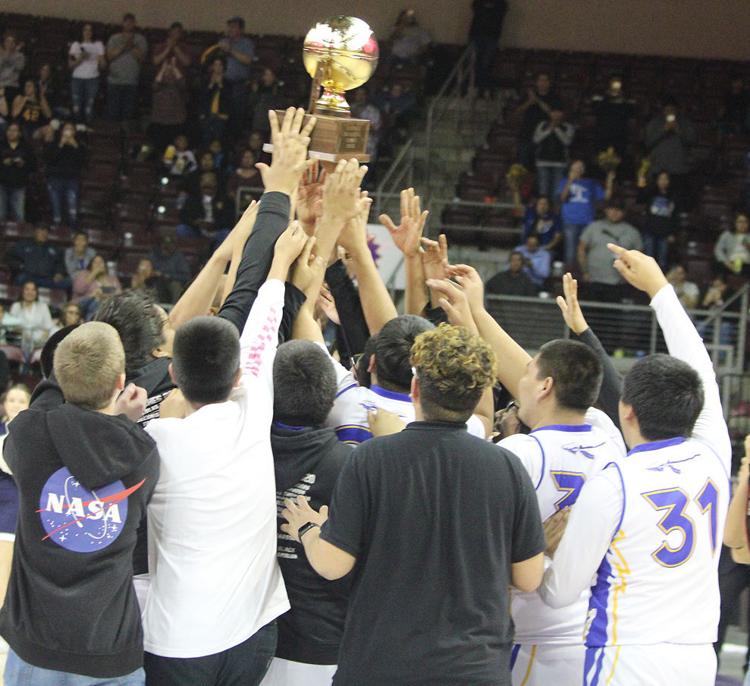 Fort Thomas defeated North Valley Christian Academy, 62-46, for the 1A state crown Saturday night.
"It feels good to be state champions. Our hard work over these four years has paid off and, again, it feels great to be state champions," said Fort Thomas' Latrell Titla.
Titla finished the game with 9 points and 19 rebounds.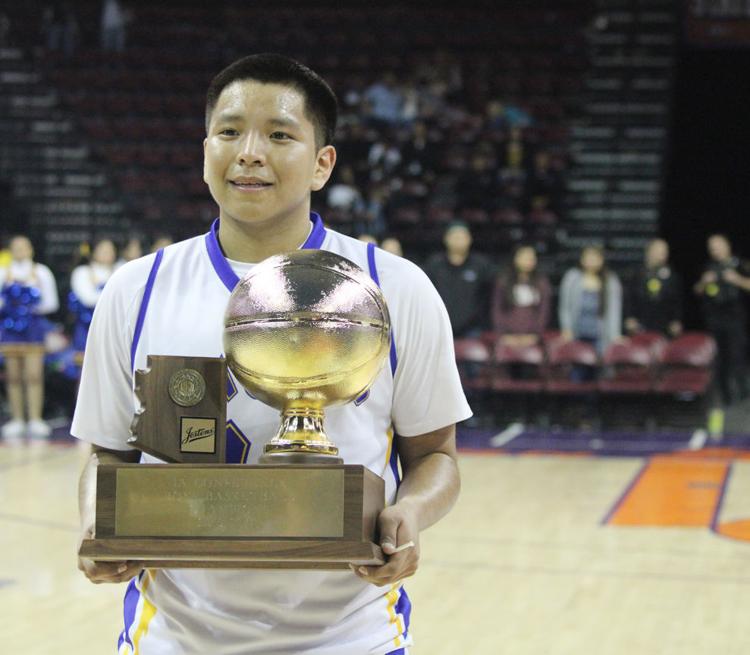 The Lions were in over their heads, as the Apaches introduced them to Rez Ball. The Apache's quick pace and relentless aggressiveness forced the Lions to backpedal and abandon their game plan.
The Apaches' zone defense and crashing the boards were part of the mixture that resulted in a double-digit lead throughout the whole game. The Apaches held the Lions to just 5 points in the first quarter.
The Lions could not put the ball in the hoop and were struggling to stop the Apaches fast-paced scoring offense. The Lions also had to deal with Fort Thomas on and off the court, as the Fort Thomas fans made their presence and support known for their squad.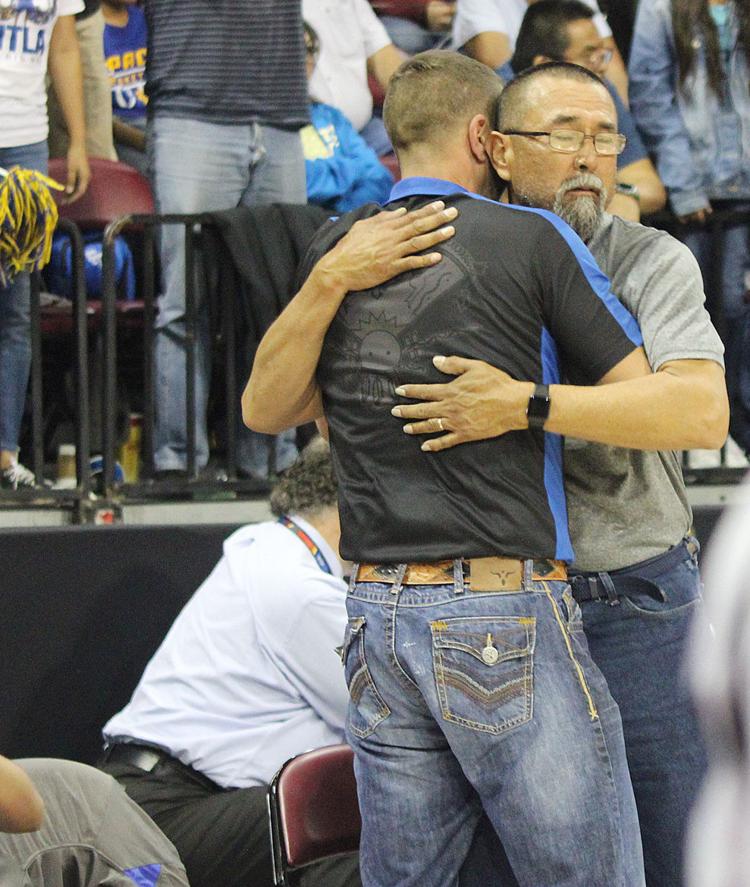 "We have to run the ball, keep going, we don't get tired. Just play Rez Ball, play defence and scoring came second," said Fort Thomas head coach Matthew Dona.
Fort Thomas Skylar Kindelay had the hot hand for the night, scoring a game-high 16 points.
"We're very excited. It took us three years to get this championship and, being seniors and our last year, we just wanted it that bad. We have been playing together since fifth grade, it's building up from there and we were hungry to get this championship," said Fort Thomas' Brad Johnson.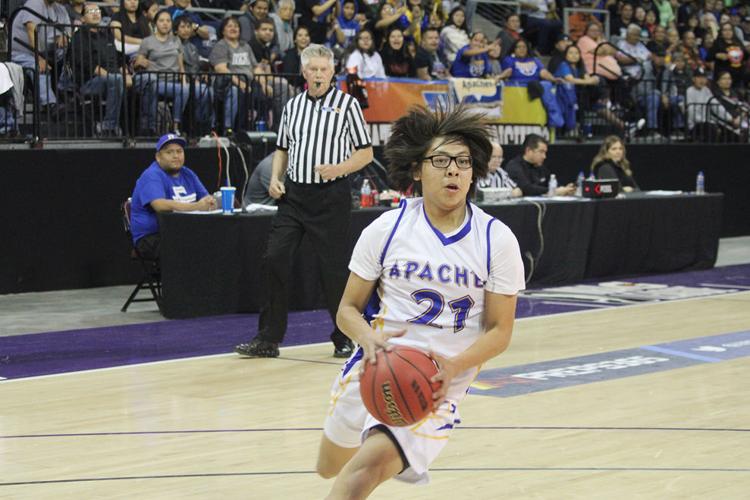 The Apaches finish their championship season with an overall record of 17-2, 16-1 in conference and 8-0 in section.
In a low scoring game, No. 3 Trivium Prep ended the season for No. 6 Pima, with a 38-25 win Saturday afternoon.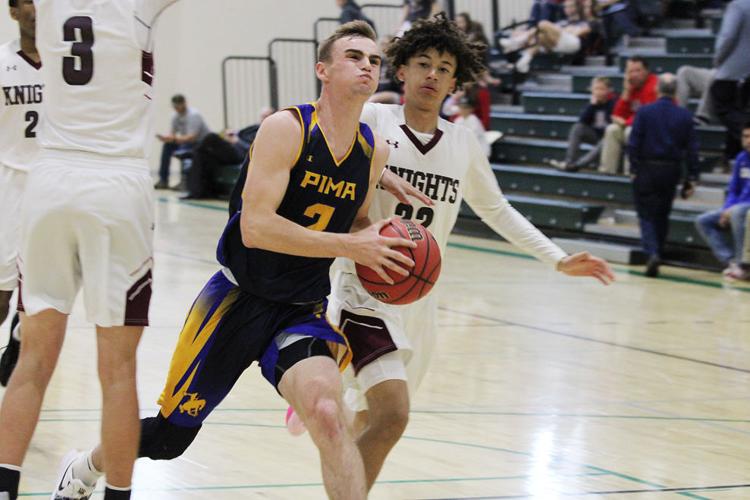 "I just proud of my team and put in hard work all season, and today we just couldn't hit our shots, and they did and that's what it came down to said Pima's Alec Judd.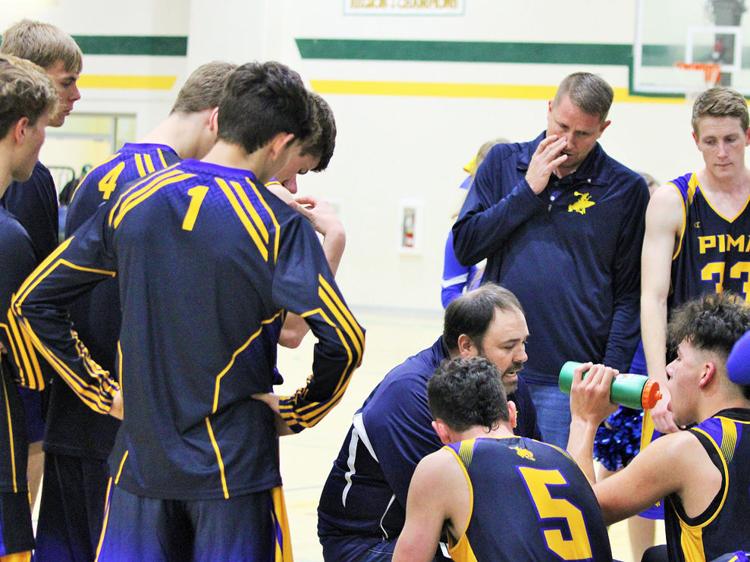 No. 8 Pima lost a close game to No. 1 Camp Verde, 46-43.
No. 3 Thatcher beat No. 6 San Carlos, 72-48.
The Lady Eagles will travel to Phoenix to play No. 10 St. Johns in the semifinals on Friday, Feb. 28, at Arizona Veterans Memorial Coliseum at 9 a.m.
Basketball Playoffs photo gallery